What to Keep and What to Toss When Cleaning Out Your Closet
If you find yourself constantly standing in front of a closet full of clothes saying, "I have nothing to wear" it's probably time to reorganize.
According to organization expert Teresa Mueller of Closet Factory in Richmond, Virginia, one of the most important elements of closet organization is purging. An overhaul of your wardrobe closet naturally begins with getting rid of things you really don't need.
It's a bit easier said than done. At some point we loved most of the items in our closet; they're hard to part with. The gain, though, is a closet that is much more neat and functional. To help warm up your cold feet, here are some tips to help you decide what should stay and what should go: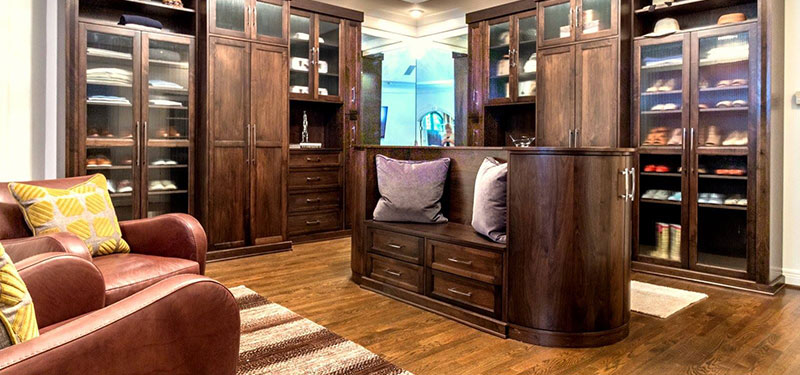 The Three-Section Rule
Start by making 3 "sections," or piles: to keep, to donate, to trash. Use plastic bags or large containers to sort.
Does it Fit?
If it doesn't fit…get rid of it. Every item in your closet should be something that you love and can wear today. Your clothes should be well fitting, flattering and make a statement about who you are. When in doubt, try it on. If you still can't decide, enlist the help of an honest unbiased friend. If it doesn't look good, let it go.
Out of Style, Out of Your Life
Those bell bottoms will come back in style right? Probably not. Resist the urge to hang on to outdated fashion trends. Realistically it isn't the acid wash jeans you love, it's the feelings you have associated with that time in your life when you wore them. Nostalgia is a wonderful thing, but it should not dictate what gets to stay in your closet. Remember that even if you decide to donate that polyester track suit, you'll still have the wonderful memories, people and photos from that great time in your life.
If you honestly can't let go of an item because it's too close to your heart then keep it. Find a place for it in the garage or attic with other keepsakes. Your closet should be about function, not really about storage. Utilize other areas of your home to store your memorabilia.
Expiration: One Year
A good rule of thumb is that if you haven't worn something in over a year you should get rid of it. No matter how much money you spent on it, or how much you loved it in the store window…if you don't love it enough to wear it at least once a year then it should go in the "to donate" section.
Mueller has an excellent tip to keep track of whether something has been worn over the course of a year. Take everything out of your closet and face the hangers in the same direction. When you wear an item and place it back in the closet, face the hanger in the opposite direction. By the end of the year you'll easily be able to note which items in your wardrobe went an entire year untouched.
In Your Dreams
You're planning on wearing a size 4 by summer, so it's okay to hang on to all your jeans from high school, right? Wrong. Hanging on to clothes for nostalgic or motivational purposes just creates more clutter. Don't romanticize about the way you used to look or how you think you might look in the future. At the end of the day it should be about what you look good in now. So get rid of everything too small and too big and stick with what fits just right.
Quality Over Quantity
Do you really need 15 pairs of black slacks? Most people don't. Where there are duplicates in your wardrobe, keep the items that are of higher quality and donate the rest. Three pairs of well-made slacks are much more valuable than 10 "so-so" or worn out pairs. The same logic holds true for shoes.
Get Rid of Rags
If it has stains, holes, or is simply past its prime…toss it. We're all guilty of hanging on to something with the intention of repairing it. However if something has been sitting on a hanger with a hole growing bigger by the day for the last 6 months, it may be time to acknowledge you'll never get to it. Throw it away and move on.
Keep What Reflects Your Life
As our lives changes, so should our wardrobes. For example, if you've transitioned from working from home into an office position, it may be time to adjust your sweatpants-to-business-wear ratio. Our choices of what we keep should reflect our true everyday lives, not our past or fantasy lives.
At the end of the entire purging process every single piece in your closet will end up being something that you genuinely love to wear. With added space and easier access to your wardrobe, getting dressed will be fun again!