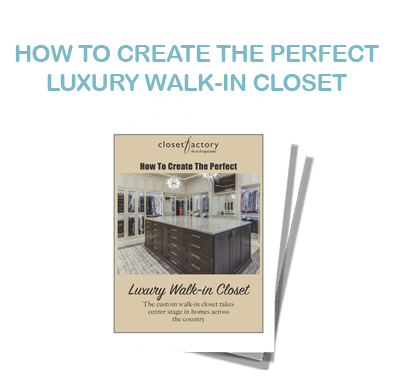 The truth is that luxury closets are quickly becoming one of the hottest trends in luxury home design. Talk to any luxury home builder, and they will tell you that many new homes are actually being designed entirely around the luxury closet, where natural light and sweeping views help to highlight the personality and unique tastes of the owner.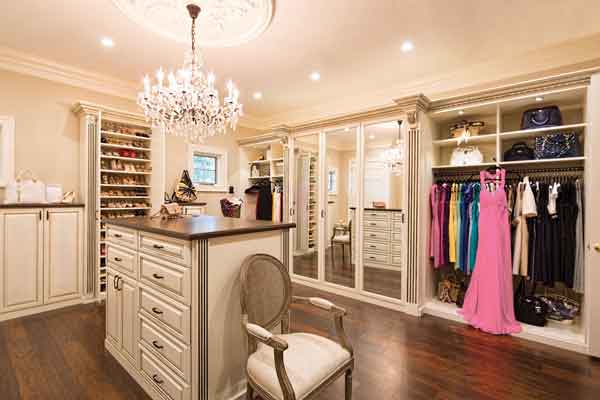 Gone are the days of boring, uninspired walk-in closets, and in their place the luxury closet has blossomed, offering a personal retreat that overflows with custom conveniences, elegant details, display pedestals, and luxurious sitting areas.
Custom luxury closets are a good investment that can increase the value of your home while also providing an intimate place of retreat from the world's dizzying pace.
To help you take advantage of this luxury trend, Closet Factory has published our "How to Create the Perfect Luxury Closet" guide. Inside this guide, you will find the latest in luxury dressing room design trends that are being incorporated every day by our national team of designers. While you may not be able to incorporate everything in this helpful guide book, we feel confident your imagination will be sparked and your inspiration ignited by the ideas presented inside. Pick and choose trends that appeal to you, knowing that our designers are always just a phone call away to help guide you toward your own dazzling dressing room design.
This guide features the latest trends for bringing
out the elegance of your closet design, including great tips on:
What wall treatments to include
What are the most popular lighting trends
How and what products add glamour
How to turn a walk-in into a dressing space
How to add a boutique quality
Click below to download your guide!