Custom Storage Systems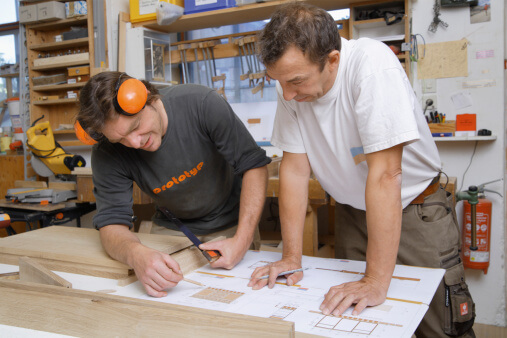 At Closet Factory, "custom" means exactly what it should – one-at-a time, cut-to-order construction. Our experienced cabinet manufacturers build each piece of custom cabinetry with precise attention to detail. We do that locally, using locally sourced materials.
Once your approved design is delivered to the local factory, our craftsmen go to work using state-of-the-art machinery. We fabricate each component to match the precise specifications of your storage system design. We are committed to excellence at every step and our cabinet manufacturers reflect that in their skill level and dedication to their craft.
Rest assured that every piece of your custom cabinet system is inspected carefully as it moves through cutting, assembly and finishing. Then each one is inspected again before being loaded into the installation van. All of our work is done with the utmost care to ensure that you receive an impeccably built, beautifully finished custom storage system for your home.
Due to our proprietary construction system, perfected over our 30 years in business, Closet Factory can offer a prompt start-to-finish delivery schedule. Our high-tech machinery is efficient, safe and precise – with reduced energy consumption.
What does this all mean? It means that your brand-new storage system will be in place, and ready to enjoy before you know it.