Easy Steps to Create Dry Floral Arrangements

Flowers and greenery are an excellent way to add a lush pop of color to a home entertainment center—but not of the fresh or live variety. Water and moisture are not friends to delicate electronics or the furniture's wood finish, which is why we recommend making your own silk or dried flower arrangements.
Faux floral arrangements are fun and easy to do. Best of all, you can match the décor and finish of your entertainment center with a unique color palette all your own.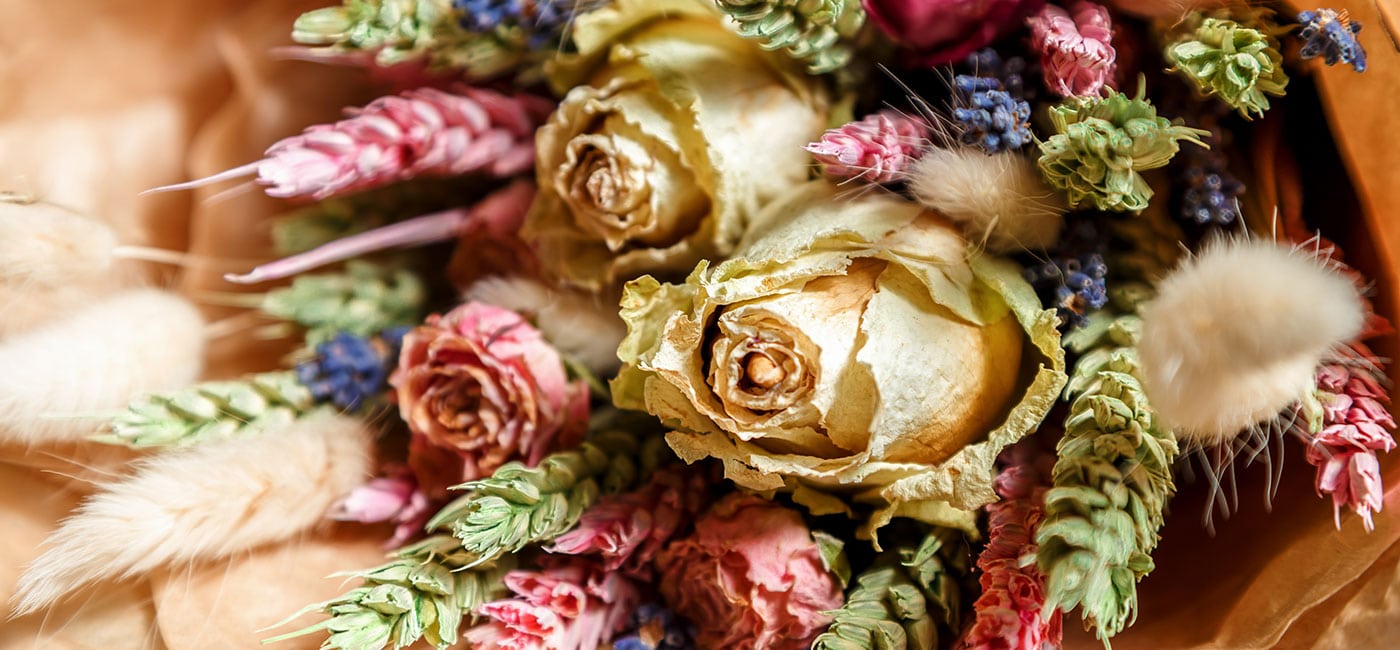 Here are the items you'll need and how to do it:
Materials:
Container
Foam block
Box cutter
Silk or dried flowers
Greenery
Wire cutters
Moss
Step 1: Choose a Container
From flower pots to vases there are a plethora of options when it comes to choosing a container for your arrangement. Get creative…consider using a basket, an old punch bowl, or cover an empty paint can with a cool modern fabric.
Step 2: Choose Flowers
Choose flowers that are well made and actually look real, in colors that mimic nature. You can find high quality silk flowers at almost any craft store. Decide what the dominant color of your arrangement will be and purchase at least 3 large flowers and a couple medium flowers of the same color. Choose petite flowers in a different color. You may also add a few medium flowers in a different color.
Step 3: Choose Greenery
You'll need moss to cover the base of the arrangement. When choosing additional greenery, also known as "fillers," stick with items that look real, like branches and silk leaves. Avoid plastic greenery.
Step 4: Arrange
Place the foam block in the container. Tear it with your fingers or use a box cutter to fit the shape and size of your container. Trimming your stems with wire cutters, begin placing the tallest flowers and branches in the middle of the foam block. After you've created your starting point, start placing flowers with the largest blooms. Once those are placed, move on to medium-sized blooms, then small. Place flowers at varying heights.
Fill in bare areas with greenery and tuck in a layer of moss on the bottom to cover the foam block (lift stems then poke them into the foam again to secure the moss if necessary).
Use your wire cutters to prune and shape your arrangement.