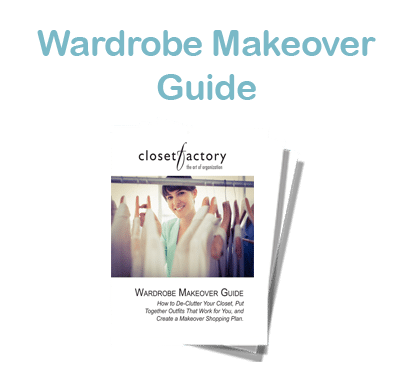 About This Guide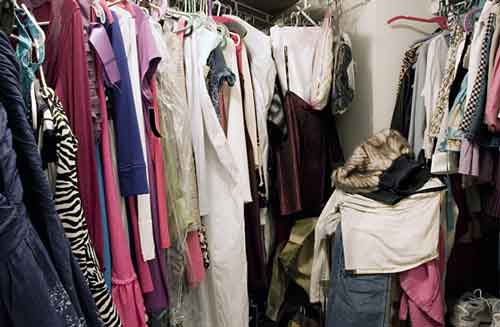 Everybody loves to have a nice wardrobe. It makes you look and feel better, more confident. However, just how to you sift through your layers of clothing items to create a wardrobe that is consistently presentable and in good shape? Well, Personal Image Consultant, Therapist and Dating Coach, Kimberly Seltzer believes it comes down to creating a wardrobe makeover!
As an image consultant, she has been helping people for over 15 years finding or refining individual style. She embarked on her career after working as a therapist in several settings with various types of clients. Committed to help making positive changes in others, Kimberly decided to combine her skills as a therapist and passion for fashion from her days working at her father's high-end shoe store to become an image consultant.
Closet Factory asked Kimberly to share with us some of her best tips for creating a true wardrobe makeover and putting those ideas into a helpful guide. Inside this helpful guidebook you will discover that one of the biggest problems people have when it comes to creating a wardrobe makeover is that they have a hard time throwing anything away! Or in other words, most of us are clothing hoarders. In fact, Kimberly points out that on average, people only wear 20 percent of what they own. As a result, our closets, our wardrobes, and our minds are occupied with useless clutter.
This guidebook takes a very practical view of how to create a wardrobe that you can rely on, but it is rooted in psychology. For example, why do people only wear 20 percent of what they own? According to Kimberly, we hang on to pieces for many different emotional, psychological and practical reasons. Here are some of the excuses for hoarding Kimberly has heard:
I'll lose weight and fit into them one day
They are presents and I don't want to hurt their feelings
They remind me of different times in my life
For sentimental reasons
I got them on sale" (even though the tags are still hanging on them)
I liked the color but it never really fit right
Once you decide on what items you want to keep, dust and vacuum the closet and put clothes back in a way that is easy to maintain and view. There are several ways to organize your closet, but Kimberly insists each organizing strategy should reflect each person's individual lifestyle and preference.
Click below to download your guide!