Magazine's Debut Unveils New Euro-Inspired Closet Design
Coinciding with the launch of their new quarterly magazine Art of Organization, Closet Factory unveils a new European-inspired closet design, Finesse.
Styled after Italian home design, the Finesse system was conceived around the concept of wardrobe curation, with hidden hardware, floating components, and various shelving depths resulting in a space that's both streamlined and functional.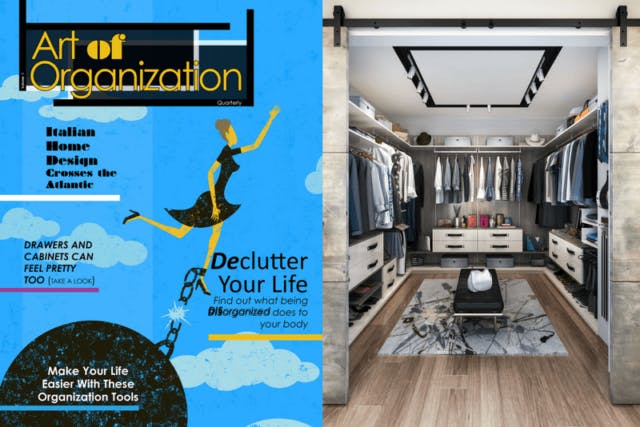 "We've been developing the system for over a year," says Paris Bernhardt, Vice President of Digital Marketing. "We wanted something that would appeal to curators, but also those who have a fair amount of items that they need to store, and yet require a modern look that blends with adjoining rooms such as the bedroom and bathroom."
While Europeans prefer incorporating textured materials into their designs for visual contrast, adding splashes of elegance to an otherwise minimalist temperament, the Finesse system is 100% customizable. From the layout and materials down to the drawer handles themselves, each closet design design is personalized to the individual's wardrobe and stylistic tastes, ensuring that no two finished spaces ever turn out the same.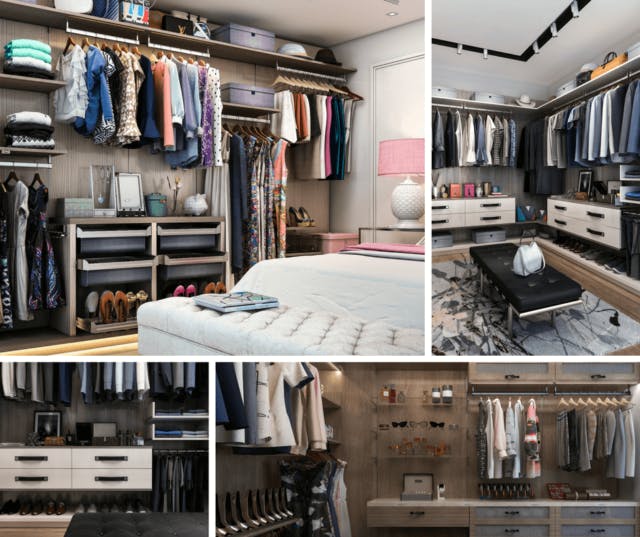 "As with all things fashion, I think a lot of times [trends] start in Italy and move counterclockwise here to the United States," says Mae Holler, a Product Marketing Manager at hardware supplier Hafele America, who helped Closet Factory bring Finesse to life. "There are a lot of things behind the scenes that are happening to make this look achievable that I don't know if everyone actually realizes and appreciates."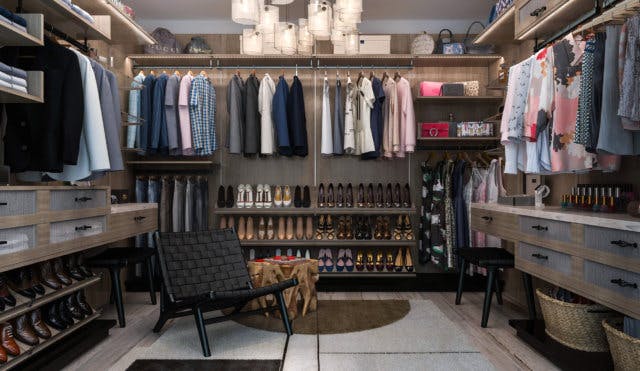 The first volume of Art of Organization is available in digital format for free. The highly anticipated magazine offers rich, relevant content on current design and style trends, organizational how-to's, and celebrity lifestyle features.
The visual and editorial quality of Art of Organization is top-notch, and creates an inviting world that has something for everyone. In Volume 1, readers will find special sections that include an interview with New York Times Best-selling author Regina Leads, who shares tips on her Zen philosophy to staying organized and stress-free, as well as a 'Before & After' closet makeover with actress Daniella Monet (Nickelodeon's "Victorious," "The Fairly Oddparents Movie").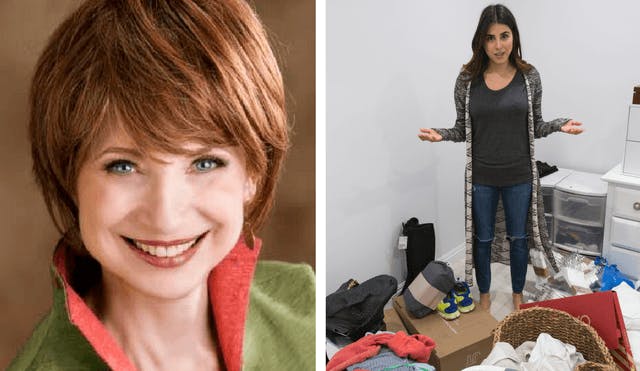 Regina Leeds 'The Zen Organizer' (pictured left) and actress Daniella Monet in her mess of a closet (pictured right)
Closet Factory Designers will also reveal some of their trade secrets: from approaches to closet design, to organizational tips, to what's in-style across the country.
"We hope some of the organizational tips and design insights found in this first issue will be of use to you," says Keerthi Chandrashekar, Art of Organization's Editor-in-Chief. "The world is an ever-changing place, but there are always ways to stay organized and focus on making it the best possible experience for you."
Subscribe to receive an advanced copy of the next volume of Art of Organization!