Integrating Laundry Room Design Elements in Other Spaces
We can confidently say that hampers aren't the most stylish or exciting thing about your laundry room design. First off, most hampers are open with a slight view of a large pile of filthy wrinkled clothing. There are also covered hampers with a lid, although they definitely give off a "trash can for clothes" vibe.
However, we can't deny their practicality, as they provide a nice place to store dirty clothes before washing. So what do we do? After all, we can't just compromise our hampers and proceed to dump our dirty linens on the floor and create clutter right?
A good way to combine both form and function is to create a system of concealing hampers when not in use, while allowing for them to be easily accessed when needed. The best approach is to use pull-out and tilting laundry hampers.

Having laundry hampers integrate with your closet system, both walk-in and reach-in, is highly convenient. By having a hamper ready in your closet, you're able to manage your clean and dirty clothes in the area that you put them on and take them off the most.
In addition, you're able to have a simple method for organizing your clean and dirty clothes, as well as have to take less trips to the laundry room to put away clothes for wash.
Integrated hamper systems also solve the eyesore problem, which can be incredibly frustrating, when multiple hampers ruin an otherwise clean décor.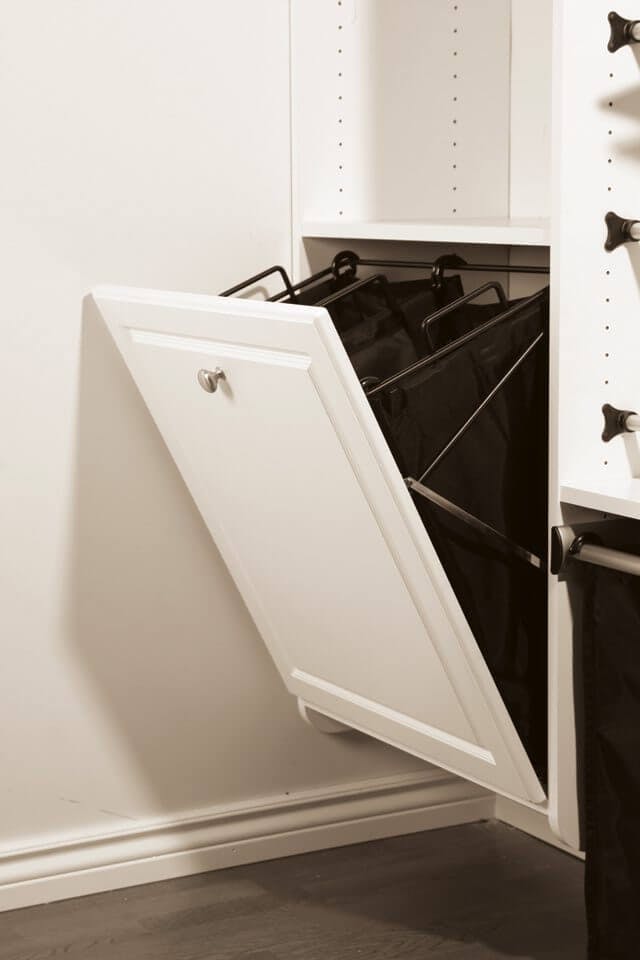 For example, a tilting hamper becomes flush with a cabinet system, giving it a streamlined look when not in use, but easy fold-out access.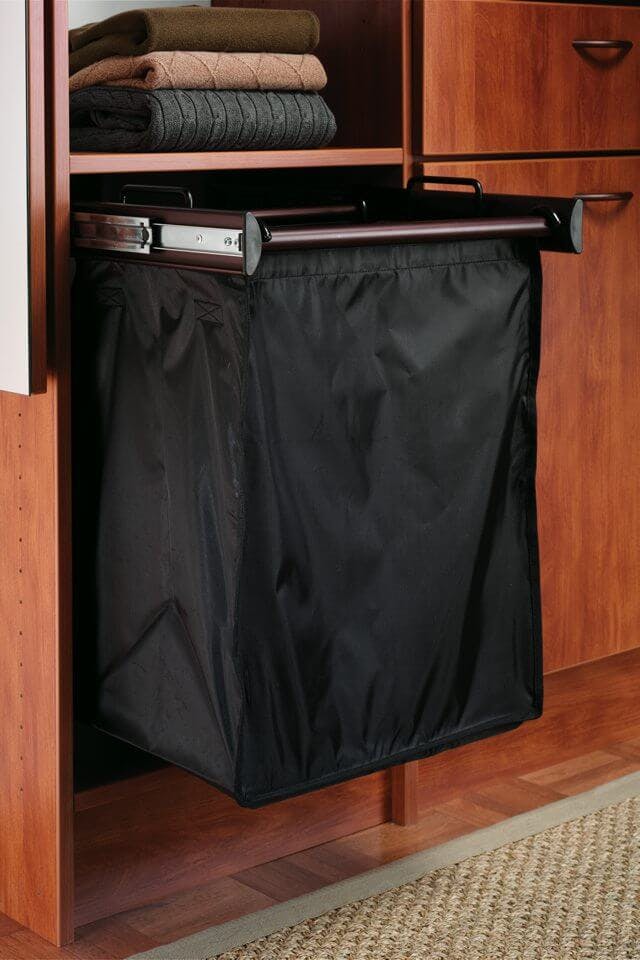 Laundry Room Design Elements Offer Flexibility
Finally both pull-out and tilting hampers are able to be moved when needed, providing maximum flexibility.
If you're looking for a way to make life easier as well as make your home more functional, you'd be hard pressed not to integrate laundry room design elements in other spaces.
Transform your closet space with a design that's been customized around you and your wardrobe. Find out more.