Custom Closet Accessories For Organizing Your Ties
Despite how commonly they can be seen out in the work force, neckties aren't very durable and need to be treated with care. Storing them haphazardly can lead to permanent wrinkles or damaging folds, and that's no way to keep all of the ties you've accumulated over the years!
If you have an abundance of ties in your household and can't figure out how to neatly organize and store them, the following functional custom closet accessories are just what you need.
Sliding Tie Shelves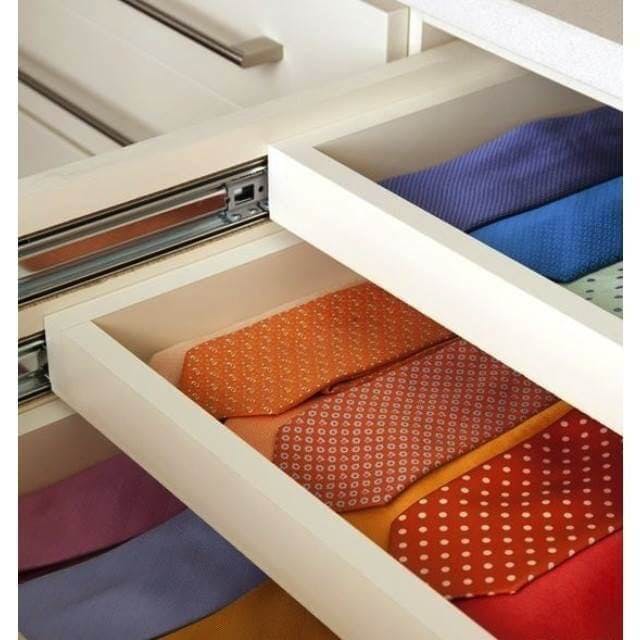 With sliding tie shelves, ties can be laid flat and adjacent to one another. Since these shelves are built right into the closet, they stay flush with the rest of the design and help reduce visual clutter, providing you with a peace of mind.
Tie Drawers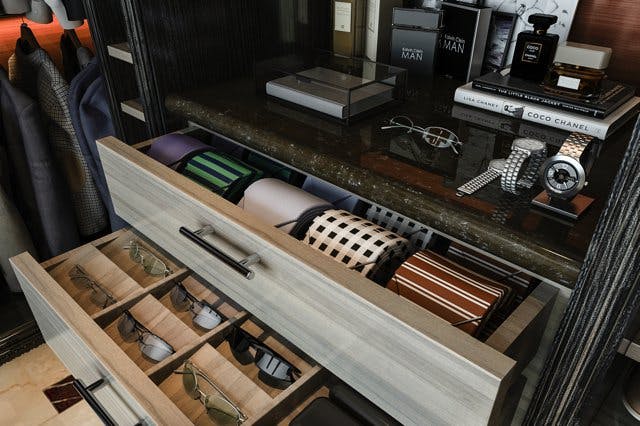 Maybe you're a fan of rolling up your ties into a compact form and love to keep your collection closet together. Custom tie drawers feature pocket indents and racks where ties can be rolled up and kept in place. With multiple rows in each drawer, you could potentially keep a collection of 40 ties in three of them!
Tie Hooks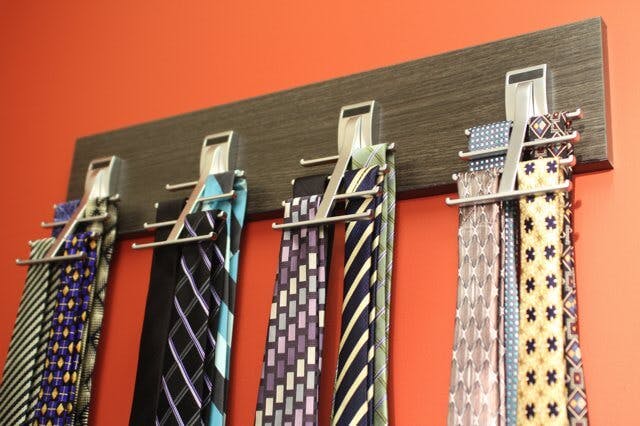 This interestingly shaped accessory has four mini hooks on each side of the vertical rod, which can comfortably house a total of eight ties hung using the narrow end of the fabric. What's more, the hooks can be adjusted up and down and affixed to any wall inside or outside of your closet.
Pull Out Tie Racks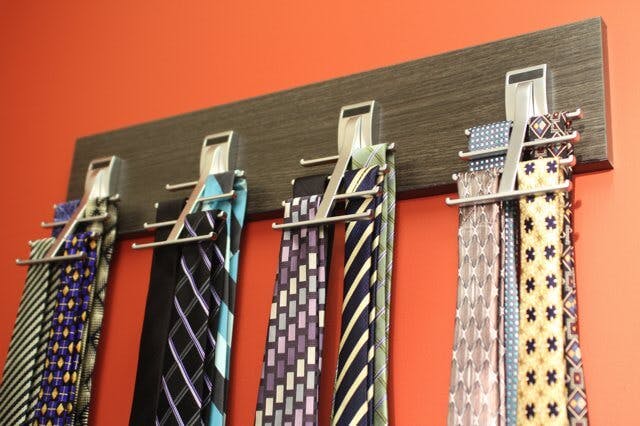 A popular favorite among tie enthusiasts, pull out tie racks and their multi-hook designs allows you to store the most ties. Similar to tie drawers and tie shelves, they're able to blend in with the closet and stay out of sight. With different styles of hooks for you to choose from, you can organize to your liking!
Curved Tie Rack/Drawer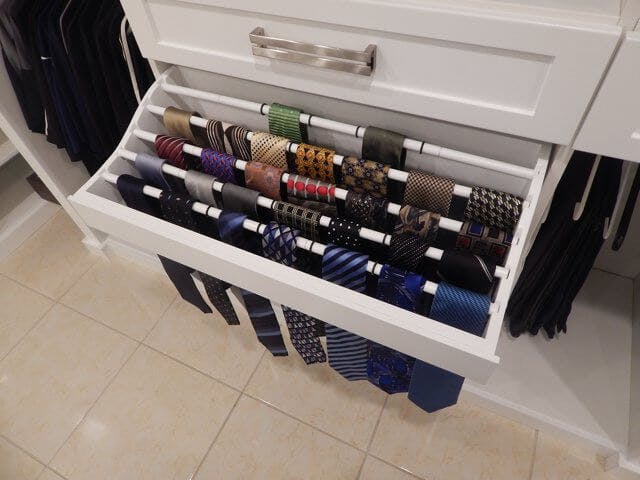 Now here's an example of actually custom. This curved drawer is actually a set of rods that can be utilized as tie racks. The beauty of this drawer is that it has no under cover, which allows the bottom half of the ties to hang and be on display while the top half stays protected, making it great for people who want to mix tidiness with a little showmanship.