WeMo Closet Lighting Solutions: So Your Clothes Can't Hide
Closets are typically one of the darkest areas in a home — most of them don't have any windows — which makes good lighting all the more important. After all, how can you find the proper outfit rummaging in the dark?
An easy way to liven up our closets is with WeMo lighting solutions, which greatly enhance a closet storage system and offer smartphone connectivity.
Flexible WeMo Lights for Any Occasion
WeMo lighting solutions can transform your closet from something dark and dull to something you want to showcase to others. For instance, WeMo's OSRAM LIGHTIFY Flex color strip lights can be added to the kick plates of your closet system to create a relaxing ambiance. They also provide an illuminated walkway in the dark for those who don't want to wake up a nearby person by turning the overhead lights on.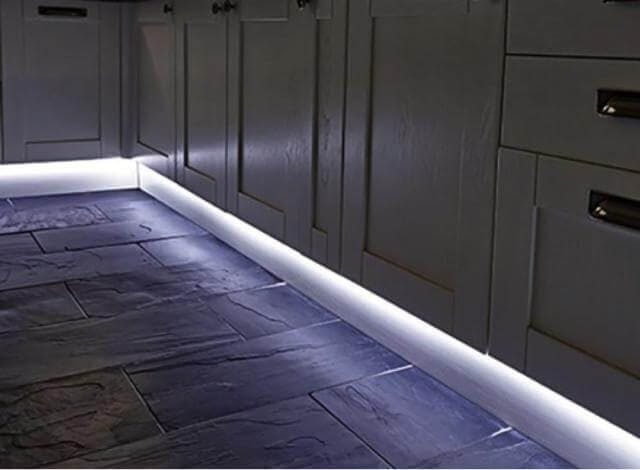 It doesn't stop there though. These lights can be added underneath closet shelves, which can give you a special boutique feel. The lights help accentuate whatever you put on the shelf, prominently displaying it and making it an instant eye catcher. They're perfect for displaying handbags and special pairs of shoes.
Oh, did you know that you can also adjust the color of the lights however you want?
You can even control all this from your smartphone or tablet! Program the lights to match the time of day and your mood and you're set for a pleasant closet experience.
Another incredibly cool and useful WeMo product you can add to your closet is the WeMo Smart LED Bulb. This bulb illuminates every piece of clothing you hang on the rod with a calm, soft, and energy-efficient light. Its practicality when getting dressed cannot be stressed enough, as it can be very difficult to see each individual shirt in low light, especially in the early mornings.
These bulbs only consume 10 watts of energy as opposed to traditional bulbs, which consume 60 watts, so they give off less heat. Similar to WeMo's flex LED strip lights, Smart LED Bulbs can be controlled with a smartphone or tablet. This means you can turn them on/off or dim them from wherever you are. You can even program them to respond to sunrise and sunset if you so wish.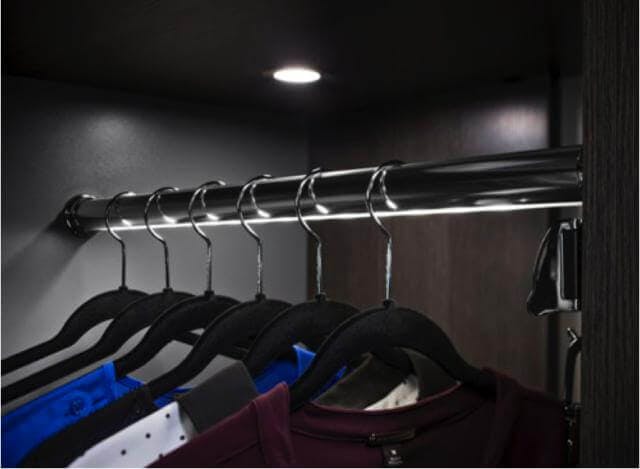 WeMo lighting solutions are becoming a popular add-on for those who are interested in purchasing custom closets. A custom closet design is based on a person's wants and needs, and people are becoming increasingly aware of the fact that these lights provide both form and function. They give the design some extra flair and allow people to see exactly where everything is at any time.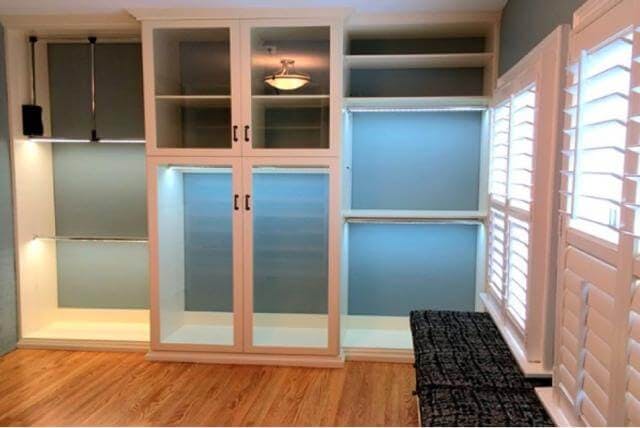 We here at Closet Factory love WeMo lights, and we're sure you will too!