Upgrade Your Basement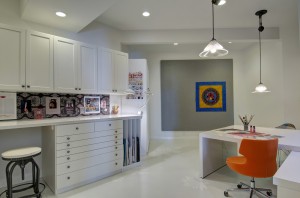 The basement for many people is a structural and design conundrum that is generally filled with boxes of unused or seasonal items that are added to year-to-year.
Many homeowners purchase homes with unfinished basements that can have anything from concrete floors, exposed pipes and unfinished ceilings. Luckily for those of us struggling with a deep and forbidding basement space basement renovation is trending and along with that comes company that specialize in transforming basement spaces.
As homeowners run out of space more and more are looking to their basements to provide that longed for bonus room. Closet Factory Denver designer Stacie Nowak recently created a stunning hobby room out of a former basement, while working with the Finished Basement Company.
This stunning room features a cleverly hidden storage spaces that conceal a washer/dryer and ironing board.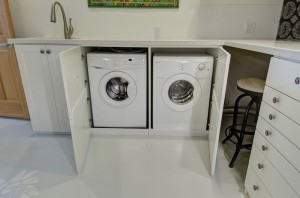 The ironing board folds neatly back into place leaving the design aesthetic undisturbed.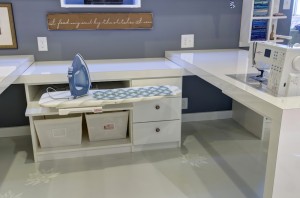 The concrete floor has been refinished with beautiful floral details added.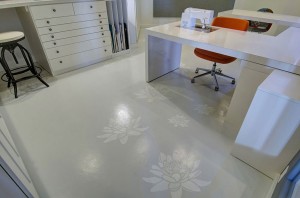 The sewing area is beautifully appointed and features storage nooks for everything from fabric to crafting books. The sewing machine is built into the crafting desk, which also has additional workspace.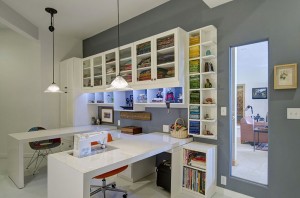 Want to transform your own basement, setup a free design appoinment today and get started on your new space.