Top-10 Essential Items For Every Man's Wardrobe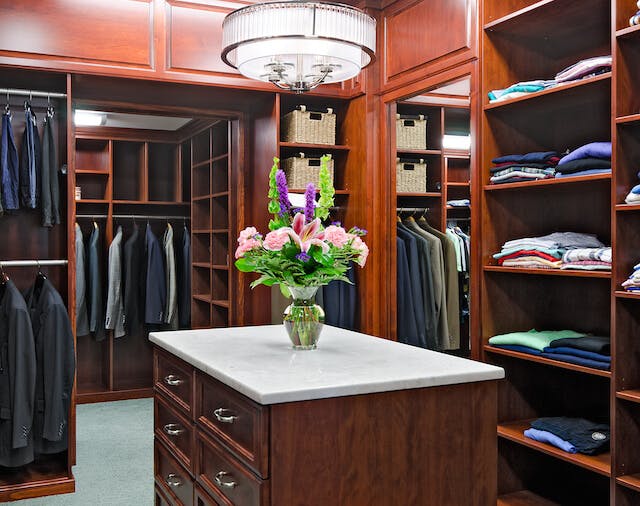 Sticking to fashion trends is fun and it lets everyone know that you're on top of the latest styles. But due to busy lives, trends are not always easy to stay ahead of and you don't want to be the guy who can't do something because you have nothing appropriate to wear. But, if you have essential wardrobe staples, you will never look out of fashion no matter what happens to be trending in the world.
A good wardrobe staple is a piece of invaluable clothing that you can wear in both casual and professional settings, which still looks in style and appropriate. Below is a list of wardrobe must haves that every man should have in his closet system in order to be trend-repellant:
1 – White Button Up Shirt: A crisp, well-fitting white shirt made of high-quality cotton is one of the most versatile items you can have in your closet. Wear it with everything, and if you're not into ironing or dry-cleaning, there's even wrinkle-free cotton available now.
2 – A Navy Blue Blazer: The backbone of a

man's closet

, a blue blazer makes a guy look put-together, no matter what. It also matches with almost anything and offers versatile looks from traditional to casual to dressy.
3 – Khaki Pants: A bona-fide classic that is available at every price point. Generally used for casual looks but you can also dress it up with that blue blazer and look sharp but feel comfortable at the same time.
4 – A Good Suit: When choosing a suit, go beyond black and opt for colors like dark blue or gray that are more elegant and versatile. Make sure it's tailored and fits well. A good suit goes from season to season; in other words, it's timeless. You can wear it to the office, on a date or to a wedding.
5 – Blue Jeans: Dark or light, a good pair of well made, comfortable, well-fitting jeans outmatch expensive designer jeans any day.
6 – Cashmere Sweater: When it comes to this classic, one well-made cashmere sweater in a neutral tone is all you need. If 100-percent cashmere is not in your budget, a cotton-cashmere blend works just as well.
7 – Black Dress Shoes: You can wear sneakers with your suit but do you really want to? A better choice is a good pair of slim dress shoes with a rounded, pointed or cap toe. Make sure they're comfortable in case you need to take meetings all day or dance all night.
8 – The Brown Belt: A belt pulls a look together besides pulling your pants in place. A nicely crafted leather belt is timeless, however, if you don't wear leather, there are nice belts available that are made of alternative materials that have a leather look.
9 – Tie: Even if you rarely wear a tie, a tie is still a necessary

accessory

. All you need is one nice tie made of a fine material like silk or well-spun cotton. A striped tie in basic colors or a dark blue tie will pretty much go with anything.
10 – Black or Brown Loafers: For those times that your dress shoes are too much and your Nikes are too little, loafers are the perfect answer due to their slip-on, slip-off comfort and simple style.
Now that you know what every man should have in his wardrobe, see our blog for what every woman should have in her closet. Then see our follow-up article on how a custom closet system can help you organize your wardrobe essentials.