Why the Murphy bed Works for Today's Urban Lifestyle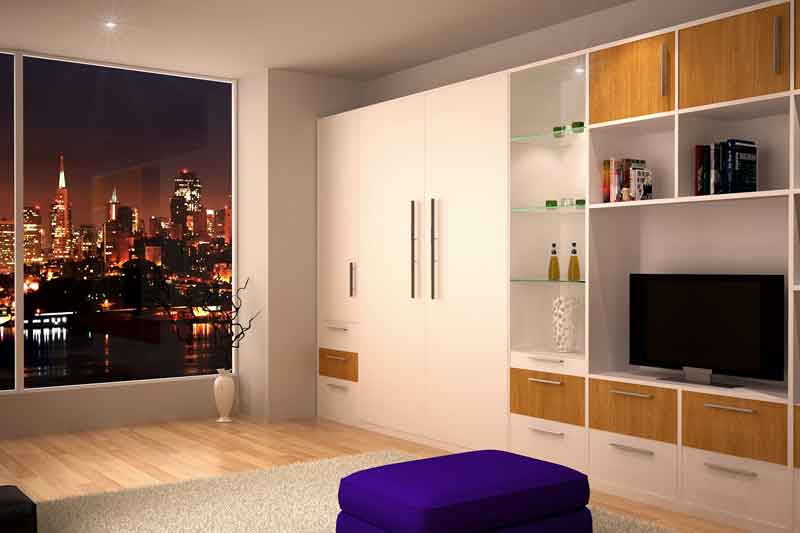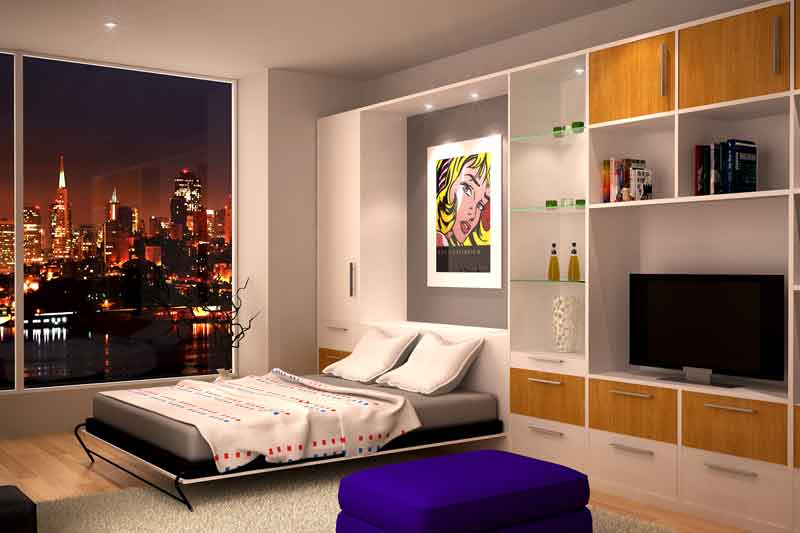 The Murphy bed is a perfect solution for today's urban lifestyle. One of the best ways to make your urban lifestyle less stressful and simpler is to maximize the space and function of your home. The Murphy bed does both for people who live in large homes or small homes. For example, if you live in a larger suburban home, this bed can help create a room with two distinct purposes. You can use a room as a home office during the day, and then turn the same room into a guest bedroom for the night. But the Murphy bed is especially valuable for people who are living in an urban environment. Usually urban living situations are smaller spaces, and this bed system will be a perfect addition because it provides an elegant, flexible and convenient sleeping solution for smaller living environments.
Maximize Floor Space and Flexibility with a Murphy bed
Urban living environments are often less spacious than suburban homes. That's why the amount of furniture you can fit into a urban space will be less as well. Flexible furniture therefore makes sense. A Murphy bed system creates more floor space.  Lift up the bed and hide it inside the surrounding cabinetry. Instantly you create more space. Closet Factory designers help many urban dwellers create beautiful rooms.  Done correctly, a Murphy bed system will add an amazing amount of beauty to any room. From Shaker to Traditional, Contemporary and Modern, the Murphy bed can be incorporated into your existing décor.
Create an Urban Design Theme by Including a Murphy bed
Your urban environment might mean living in a high-rise apartment or a studio flat. Incorporate urban design ideas into your overall interior motif. Typically, urban design incorporates unusual materials often found in commercial buildings, such as steel, concrete, metal, and exposed wood beams. What differentiates urban from industrial, though, is the polished details, such as brass pulls or stainless-steel counter tops. These details add a modern and sophisticated touch. There are other décor details that you can use to complete the look. Unique objects as a globe or easel can complement the existing urban aesthetic. Hanging chord lights are common components, as well as sliding barn doors. Metal or wood crates mixed with sheepskin rugs, and unexpected objects as tables and stools – such as a vintage ironing board can make a big impact.
In the past decade, many people have made homes in urban buildings, converting them into studio apartments or one-bedroom homes. Urban living continues to be a growing trend. The urban look incorporates space saving tricks. And Closet Factory products, such as the Murphy bed and custom closet organizers, can be the perfect companions to small space living. Urban living spaces are known for creative solutions, such as a living room doubling as a guest room, or a kitchen that can morph into a home office. Our designers can help you get the urban look you want, and turn any room into a flex room.
Call a Closet Factory designer today at (800) 310-4448 to see how we can create a customized flex-space for you. Download this free guide to receive an exclusive coupon. This guide will also help you better understand how our designers will collaborate with you to provide create a great flex-space.