Stylist Mary Alice Stephenson: Before & After Custom Closets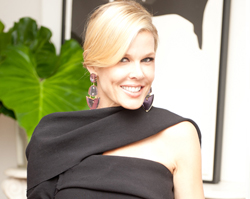 Closet Factory's new video series Closet Stories helped three prominent women recreate their closet systems by offering them personalized solutions to fit their style and organizational needs. Mary Alice Stephenson is a sought after fashion and beauty style expert and we transformed the 3rd story of her Brooklyn brownstone into an exquisite master dressing room consisting of main custom closet room and an accessory closet.
"She is on the pulse of fashion's new direction; as a stylist, television commentator, spokesperson and consultant, she bridges the gap between the red carpet, editorial pages, fashion television and social media all while carving out her own unique path. With the growing need for chic perspectives outside the realm of fashion, Mary Alice has found a way to infuse her passion for beauty and fashion through work for companies as diverse as Harper's Bazaar, Estee Lauder, Intel, Sally Hansen, Warner Brothers, Amazon, Talbots and USA Networks and as a commentator seen on CNN, Good Morning America, Oprah and The Early Show just to name a few. MDC catches up with the in demand glamour girl and multi-tasker to discuss the industry, the future and what it is like to navigate the delicate balance between high and low-end fashion in a world obsessed with style." –   A models.com interview by Janelle Okwodu
Take a look at the transformation:
Mary Alice Stephenson, one of Hollywood's most sought-after stylists, will be featured on The Nate Berkus Show on February 20, 2012! Check your local NBC television station affiliate for air time.
Article by: Closet Factory