A Sneak Peek at the Most Personalized Gift Idea Ever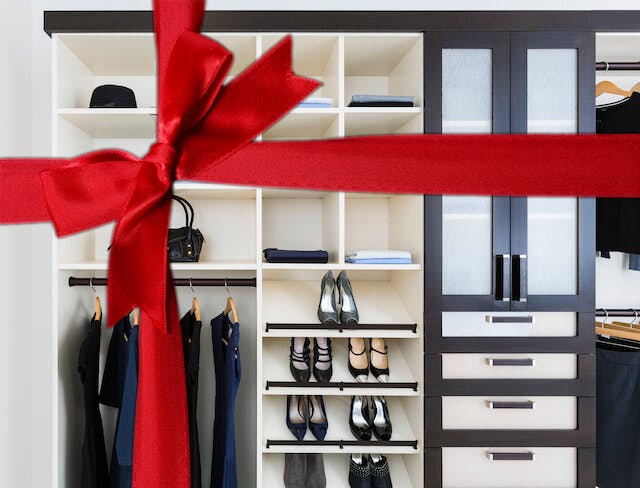 Every year, as the holidays approach, you try to come up with the coolest gift ever for your special someone. And every year, you see the same old ads with the same old boring ideas; cars, jewelry, blenders. Who needs more of that? Though, a Blendtec blender would be a nice addition to my kitchen, but I digress.
This year, think outside the box and get your one-and-only something so unique and personalized, it will be the best holiday surprise ever. Instead of the compulsory store bought present, get your loved one a custom closet system, designed specifically for them. Not only will you get brownie points for creativity but you will also be helping your special person optimize the space and organization of their wardrobe, ultimately resulting in cheer that lasts well beyond the holidays.
A custom closet isn't only helpful and practical, it's also well crafted and can be designed to resemble a beautiful piece of furniture that will be treasured for a lifetime. A professional closet designer will meet with the recipient of the gift directly, measure the space, and design a closet specific to the object of your affection's needs and design choices. Who wouldn't want an amazing – only in the movies – walk-in closet? The designer can even create a room that's a truly personalized space for her to use as a peaceful retreat; her own woman cave.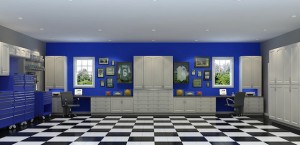 For men, nothing brings out the boyhood joy once experienced as a child on Christmas morning like a custom garage designed with custom built cabinets, shelves and other storage solutions specifically designed to not only enhance the look and feel of the space, but to also increase the value of the property. Complete the gift with custom flooring – the gift that keeps on giving – on Father's Day.
Depending on the size and intricacy of the design, a custom closet and custom garage generally can be made and installed by Christmas if you order it at least a month beforehand. And if the timing doesn't work for Christmas, keep in mind there are other annual occasions in which these one of kind gifts would also be appropriate such as birthdays, anniversaries, Mother's Day and Valentine's Day.
One of the best things about these thoughtful gifts is that as storage and organizational needs change and grow, you can add-on to or reconfigure the system as needed. When it comes to a one-of-a-kind present, you can't beat the personalization and practicality of giving someone a custom closet or custom garage. It's a gift that will be enjoyed everyday, for years to come.