A Sneak Peek At Closet Factory Richmond's 2017 Virginia Home Show
Before the 7th annual Virginia Home Show kicks off this weekend, we're offering an exclusive sneak peek inside Closet Factory Richmond's interactive exhibit.
Attendees will have the opportunity to experience a wealth of home improvement projects and products first hand, from energy-efficient lighting to custom designed closets and storage solutions for every room in the home.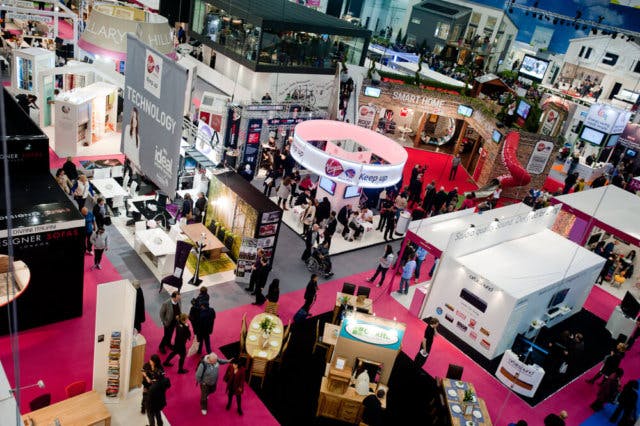 "What you'll see is just a small sampling of what we can do," says Bryan Mueller, owner of Closet Factory Richmond. "Our team of space-enhancing designers and installers have been custom organizing homes throughout Virginia with state-of-the-art closets, home offices, garages, wall beds, and more since 1999."
The Virginia Home Show offers attendees the unique opportunity to meet business owners like Bryan face-to-face and learn more about the latest interior design trends and organizational tricks of the trade.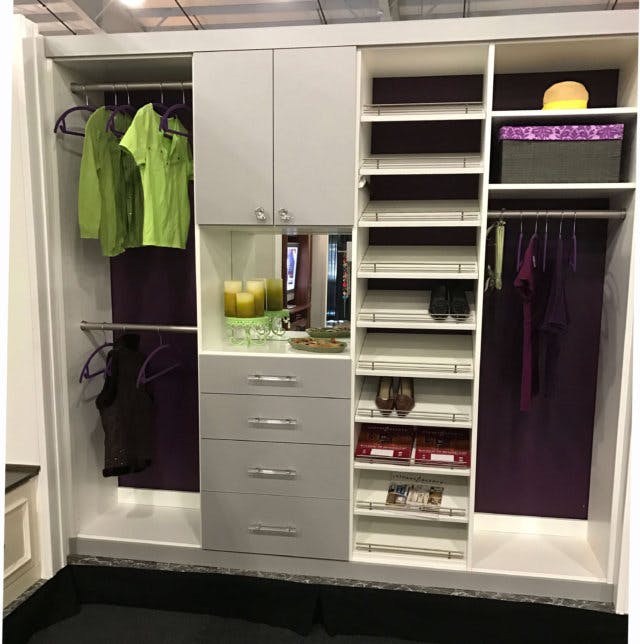 "Here we have a two-tone white custom closet with Silver Frost doors and trim, which contrasts nicely with the purple wall," explains Bryan. "Combining different textures and colors in the same space draws the eye in, adding depth on a new level."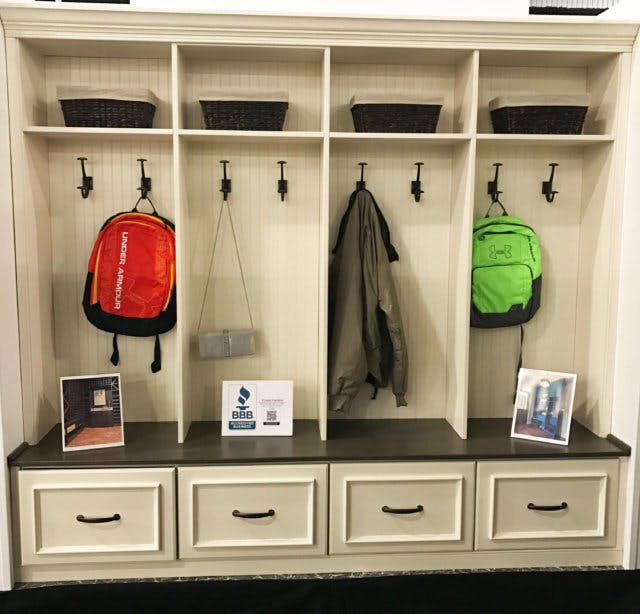 "We also have mudroom lockers on display that feature upgraded hooks, Beadboard backing, and a Hudson Cherry-stained cap shelf as an accent. The drawers are custom painted and the molding has been applied by hand."
Details like these are often overlooked online and in magazines, since photos don't always capture design nuances quite like being able to see and feel them for yourself.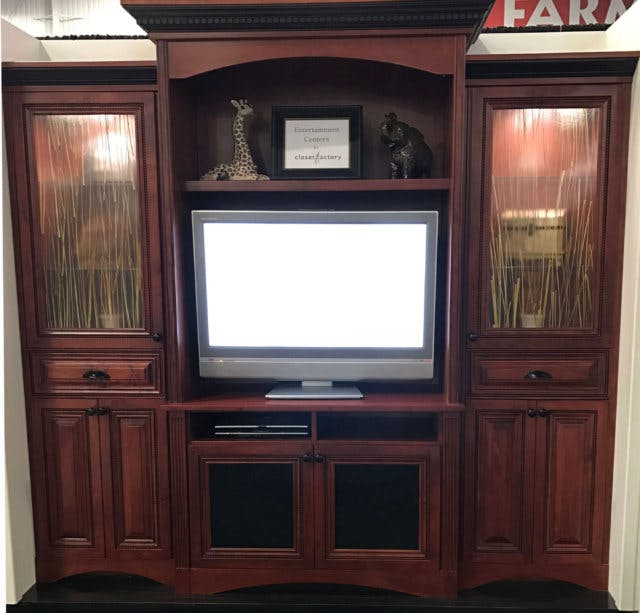 "Our entertainment center is comprised of Lauren Mahogany Melamine, a material that offers the classic aesthetic of wood at a fraction of the cost," says Bryan. "We added decorative embellishments with the black dentil crown molding and Lumicor Grass Lucite cabinet inserts, and stylish display space with lighting and glass shelving."
Instead of spending weeks researching the right company for your home improvement project, stop by the Closet Factory Richmond exhibit, and see why Richmond Home Magazine awarded Bryan and his team the 'Reader Favorites Award' for Closet Installation and Home Organization.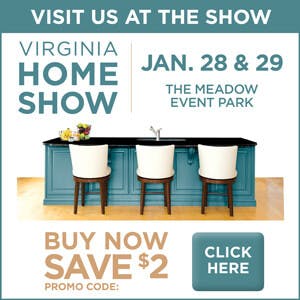 "Come talk to our expert designers," says Bryan. "And don't forget to bring your calendar so we can set up a time to come out and see your project! We're offering free in-home consultations where you'll collaborate with a personal designer who can guide you through creating a custom design that meets your storage needs, matches your stylistic tastes, and comes under your budget."
If you live in the area and are looking to learn more before you tackle that remodel, the Virginia Home Show is this weekend's destination for you!