Odd Bedroom Wall Becomes Beautiful Custom Closet
Those of us living in older homes can no doubt relate to a common dilemma—never enough closet storage but plenty of odd nooks and crannies. This is exactly what a couple faced in their two-story home in Oregon, with a narrow wardrobe closet and a low-ceilinged bare wall. What they ended up with after Portland Oregon Closet Factory designer Debra Dixon came in was nothing short of miraculous: a built-in closet unit that looked exactly like it was part of the 100-year-old home.
"We had a master closet that wasn't big enough for anything," said Mary. "And then we had a whole wall in the bedroom that was empty space."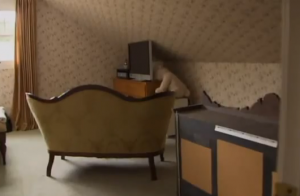 After numerous attempts to interest local contractors to convert the space into a closet, the couple turned to Closet Factory. "We were told over and over again that it wasn't possible," Gordon said.
Debra came in and surveyed the space. "I knew it was going to be a challenge," she recalls. "The ceiling came down very low and at a steep angle."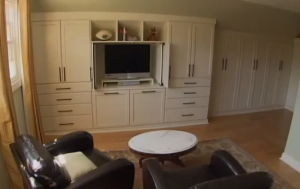 After contemplating—and rejecting—the idea of a walled closet with a narrow door, Debra suddenly hit upon the solution.
She designed a long bank of cabinets and drawers that was custom built to fit into the entire space. The result is a large built-in unit that closely resembles the built-in cabinetry common in homes of the late 19th/early 20th century period. It holds everything that was formerly in the couple's narrow master walk-in closet, which was removed and became part of the bedroom.
"I think (the result) went even beyond our expectations," Mary says.
Call us now at (800) 838-7995 to schedule a free design appointment. You can also request an appointment using the form on the right.