Why a New Wall Bed Makes the Perfect Pre-Holiday Purchase
As you prepare for the holiday season and the inevitable influx of family members, investing in a new wall bed will allow you to open up your home to more guests than you ever thought possible.
While many homeowners are content on putting up family members in nearby hotels or having them Airbnb, there's something special about having all of your loved ones under one roof. Here are just a few reasons why installing a new wall bed can help de-stress your holiday season.
'Flex' rooms maximize space

If limited space is an issue in your home (as it is with most homes these days), consider ways to incorporate flexible multipurpose furnishings. Since wall beds fold into the wall when they're not being used, they open up floor space for entertaining guests and family members. An area with high foot traffic can remain a communal gathering spot by day and quickly become a guest bedroom at night.
Speedy setup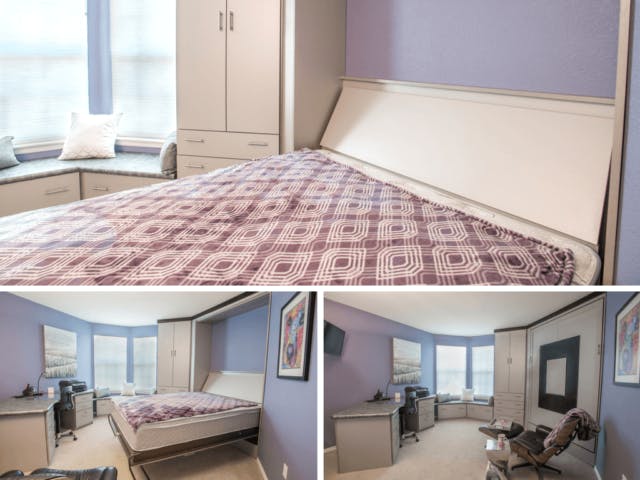 Wall beds are easy to setup since they fit standard-sized mattresses and linens. So if you've got piles of extra linens sitting in the closet, don't worry about having to buy a new mattress and matching sheets for the space.
When it comes to the installation, wall beds can be discretely incorporated into existing rooms, whether it's the den, living room or home office. Wall beds can even be customized to meet your storage needs and stylistic tastes, which allows them to blend with your home's original design.
Wall beds require approximately 16 inches of depth, leaving you with ample floor space when they're tucked away.
Simplicity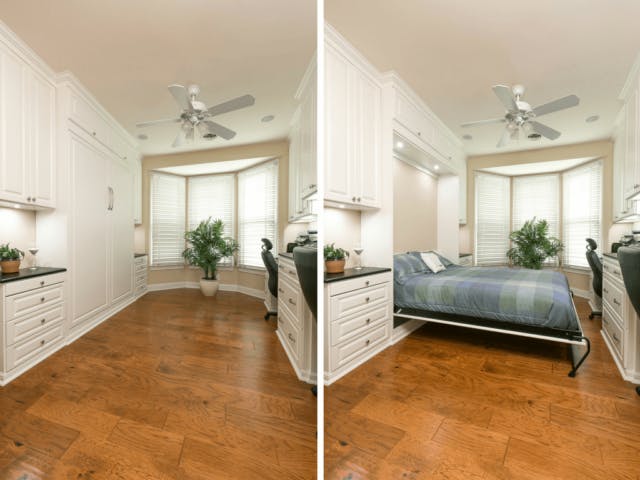 Wall beds come with an easy-to-fold mechanism that allows you to tuck them away with one hand. Open up the room for your guests to gather, or let the kids run around in only a matter of seconds.
Practical & functional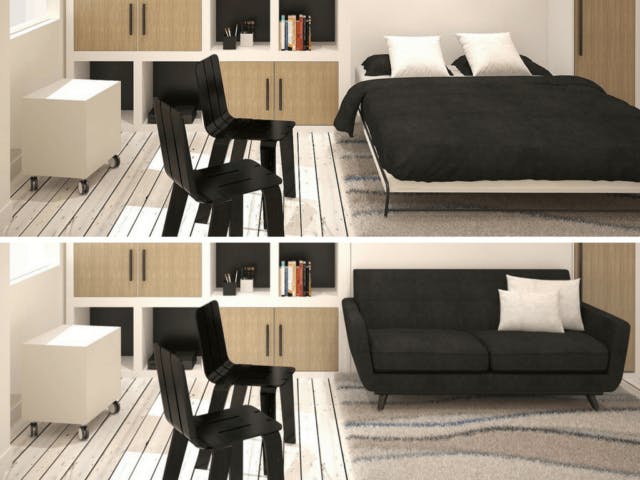 Once your new wall bed has been installed, that wall can still be utilized for other purposes when the bed is folded up. Bookshelves, cubbies, or a retractable desk can add practical storage and functionality to the room. You can even add side cabinets next to where the bed will be when it folds down, allowing you to display home décor.
Create a 'flex' space in any room of your home with a new wall bed. Click here.

Need even more storage space? Add cabinets, shelves or cubbies and create a custom wall unit.