New American Home 2011 – Custom Closets Design
Closet Factory is proud to be the featured luxury custom closet design, installation and manufacturer for all the closets for The New American Home 2011 (TNAH) in Orlando, Florida. The 11,200-sq.-ft. home will be featured in conjunction with the 2011 NAHB International Builders' Show that runs from January 12-15 and will showcase cutting-edge building technologies and the latest in building products. "Unlike most previous New American Homes, which were sold after the Builders' Show, TNAH 2011 is a custom residence that is being constructed for specific buyers. It integrates state-of-the-art technology in an American Empire design with Greek Revival elements and combines an inviting layout with elegant style, eccentric interiors and easy classicism," per the official TNAH Press Release.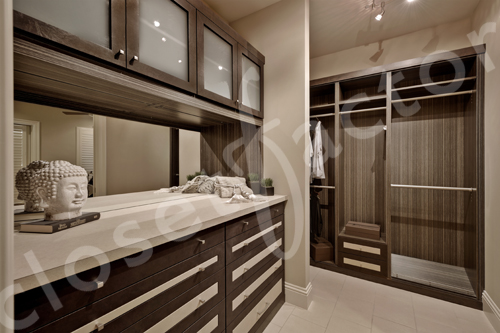 "What made this year unusual was that the house was actually being built for an end client, so that client's personal needs and tastes were as important as the matching the look of the home.  Each closet has a different look and a different feel, and yet the notion of modern and cool connect them all.  New materials were used such as the faux leather faces and the alumina high gloss thin stripe that are now have been added to our already extensive product line.   Brushed aluminum doors and accents are carefully placed to provide contrast and highlight in the master." – Kay Wade, Closet Factory Vice President of Design and Head Designer,  was commissioned for the 6th year to create custom closets for 4 of this 2011 showcase home.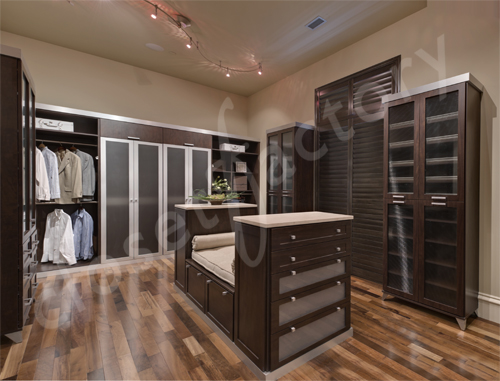 Special Thanks to Closet Factory Orlando and their team for this beautiful installation