Learn How a Custom Closet Changes Along with Your Life
Investing in a custom closet is like purchasing a fine piece of furniture; no matter where you go in life, you want to take it with you because it's an investment for life. This is especially the case when you work with a professional closet company like Closet Factory that has a long established history of delivering finely crafted products. Actually, custom closet systems can grow and change with you as your own life grows and changes.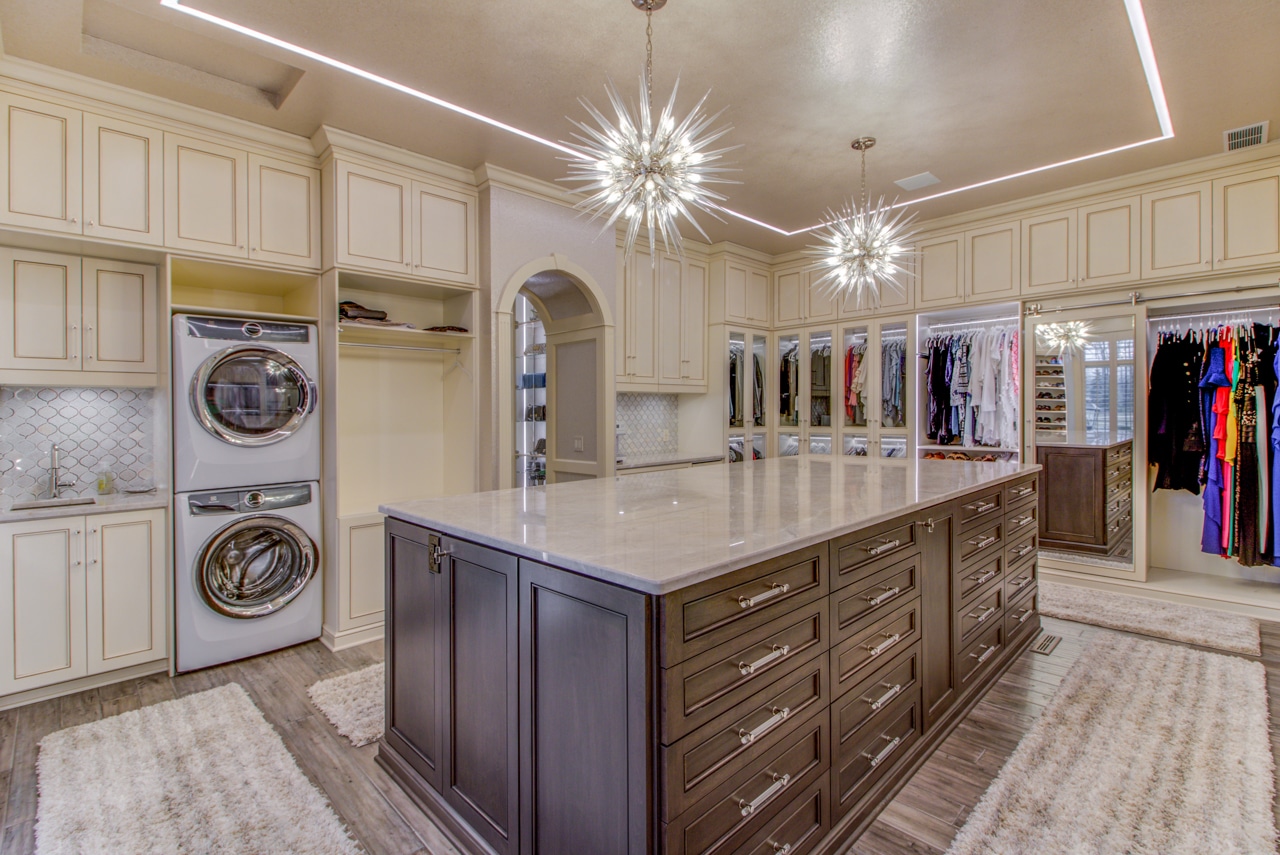 For example, if you first purchase your custom closet as a single person, the closet will be all about you and is designed according to your organizational needs to fit all your clothing. You chose the look and style of closest along with accessories like a slat wall for purses, a velvet-lined jewelry drawer or adjustable shoe shelves for your boot collection. Then, when you enter into conscious coupling, not only do you have to make emotional space for a partner, but you have to make physical space for your partner's things, too.
You now may need to share your custom closet system and transform a long-hanging unit to a double hanging unit to make more space. Or perhaps those boot shelves need to be converted to regular shoe shelves by moving the shelves a few inches down. Or you may need to add a belt rack or another laundry basket and that jewelry drawer may be converted to store ties or watches. This is all very easily accomplished with custom-built closet systems because they're specifically designed to accommodate your needs.
The next phase of your life may involve becoming a homebuyer and moving to a house where there is now a walk-in closet to accommodate a couple's things. You can move your closet organizer into this space or install it in another room, so that you and your partner can design a new custom closet incorporating both of your design ideas and storage needs. Turn single life closet into a spare room or into a baby's closet. Clothes rods can be rearranged to accommodate smaller baby clothing and cubbies can replace shelves to organize a child's things. Keep in mind, as the baby grows, the closet can once again be rearranged to accommodate the child's growing needs.