How You Can Jazz Up Your Retail Space
Nowadays, it takes more than products and cheap prices to wow customers.
For instance, fast food companies like Taco Bell and Arby's are going through major restaurant interior renovations to entice people to dine-in instead of dine-out. Clothing stores such as H&M and Forever 21 are also arranging displays and products in ways that create a subtle "path", so that customers spend more time inside the store shopping.
If you're a business owner and find that your store just isn't performing up to the level it should be, your core problem might lie in layout, rather than price or product. Don't fret, though, as there are moves you can make to jazz up your retail space.
Show a wide selection of your products
Customers are mesmerized when they see many different products all neatly arranged. You too can create a stunning display with the use of proper shelving. Incorporate a system in your store with many closed shelves, and place your products on them in a way that is vivid in color. This will not only add some flair to your store, but will make your customers want to look at as many products as possible.
Make inventorying great again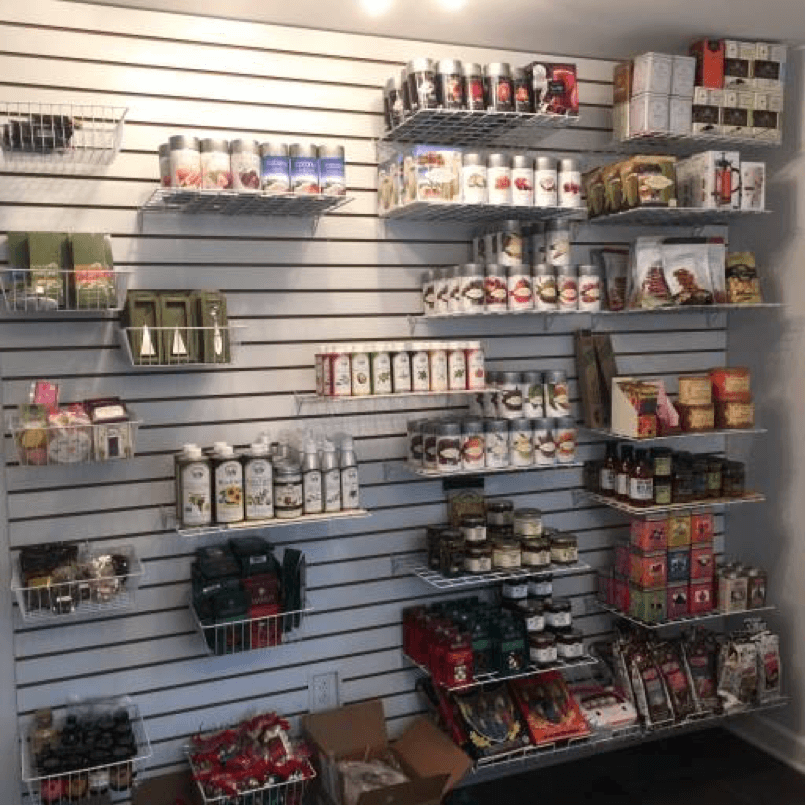 Photo: Tamra Hudgins Lenz
Have you noticed that inventories in the back room – or wherever – are almost always gloomy and depressing, with gray floors and concrete walls? Your inventory area is an integral part of your business, and it deserves the same attention as the rest of your retail space. Install slat walls and shelves to organize your excess products. You'll save space and have a clean, beautiful storage area come inventory time.
Provide ease of access for customers
Customers like to utilize their five senses when shopping, and one way to let them do that is to provide easy access to your products. For wall units, make sure the shelves are no higher than eye level. This will help your customers see things easily at first glance and will make it so they can touch and test out the product on their own. Sampling is an important aspect of shopping. It not only helps the customer connect with a product, it also makes the experience more exciting, and concentrates customers into a single area.
Taking the time to improve your retail space will increase your sales as well as improve your business's daily productivity. Most importantly, you'll have a retail space you can be proud of.