Intelligent Man Caves, Custom Closets, and Home Offices are Becoming Must Have's for Today's Homebuyer
Today's real estate market is as dynamic and alive as any time in history, and as a result, new homebuyer trends are emerging every day.
To better understand some of these homebuyer trends, Better Homes & Gardens Real Estate division recently commissioned a study that examined some key motivators underlying today's home buying decisions. One of the most interesting revelations found in this study was that more than three-quarters of all real estate buyers mentioned smart man caves, custom closets, and home offices as important trends for today's homebuyer.
Smart Man Caves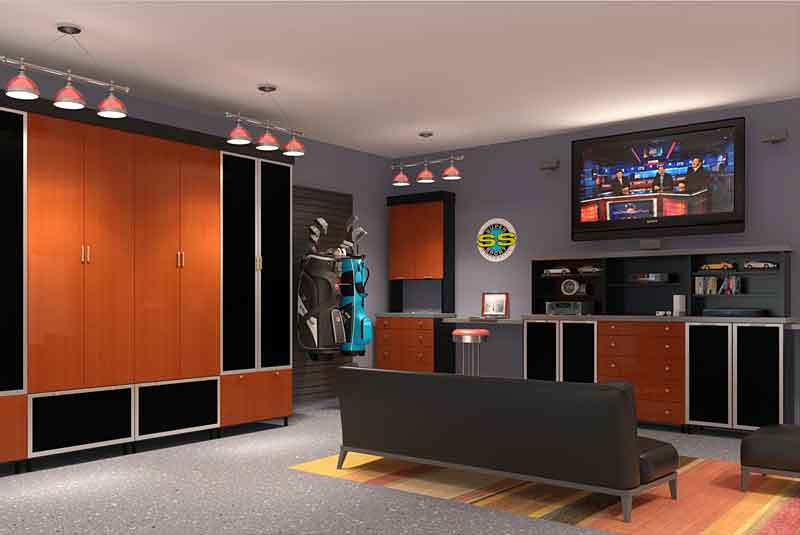 While the concept of the "man cave" has been around for some time, these days the smart man cave has gone high tech. This shouldn't be too shocking since technology has penetrated every aspect of our life. It's a good bet that this homebuyer trend will attract a member of the growing Generation X or Generation Y (born between 1965 – 1979 and 1980 – 1994 respectively) population. These buyers have been raised with technology, and love spaces that are equipped with the most advanced technological conveniences available. Think LED wall pads that control lighting, thermostats, and audio/visual components, surround sound, large-screen TV's, remote lock/unlock doors and webcam monitoring. If you are looking for a clever way to attract more buyers to your open house, consider converting a small, quiet space into a smart man cave.
Custom Closets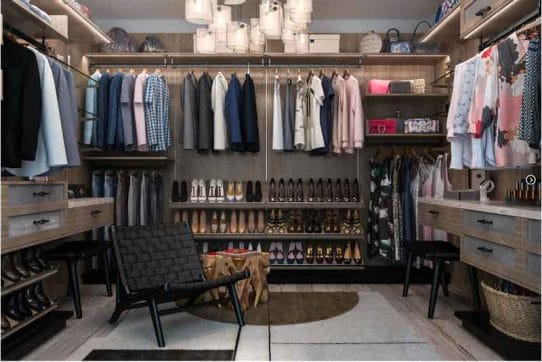 Another big homebuyer trend emerging in today's real estate market includes walk-in closets or a fully customized dressing room. According to the recent study, buyers were more motivated to buy a home when they saw a customized storage space that was elegant and functional with hanging sections for clothes, and shelving cabinetry for showcasing hats, boots, purses, and other wardrobe items. The bigger and more customized, the more appeal the home has to potential buyers. This homebuyer trend has been identified by both the National Association of Realtors (NAR) and the National Real Estate Association (NREA), who both agree that open closet spaces are at the top of most homebuyer's lists. Real estate professionals also point out that large closets will most likely never go out of style or depreciate in value. In addition, these rooms can be modified and customized for more comfort and convenience, while also providing a strong sales appeal down the road when it's time to leverage the home for moving up.
Home Offices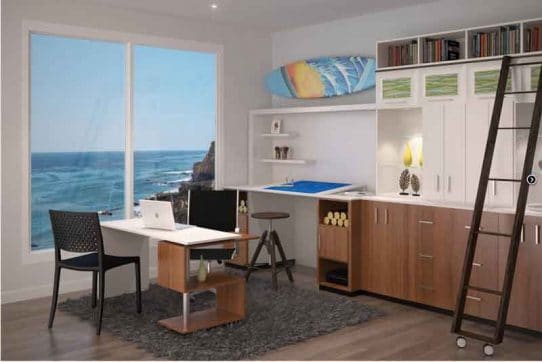 The idea of a home office has been around for years. In fact, NASA engineer Jack Niles first coined the term "telecommuting" way back in 1973, and nearly 40 years later, President Barack Obama signed into law the Telework Enhancement Act, making the home office a nationally recognized symbol and environment. However, for today's real estate investor, the home office represents one of the most coveted amenities for potential home buyers.
Built-in shelving and cubby spaces, custom-designed bookshelves with large counter surface areas for a collaborative work environments, and lower desk cabinets for hiding laptops and other office-related equipment are just some of the design details people look for in a home office when shopping for a new home. Another great thing to remember about creating a designated home office is that it can also be beneficial for tax purposes, as well.
Interested in trying to sell your home? Try incorporating one or all of these three important areas into your home.
By Vincent Aviani