How To Spring Clean Your Home Office – Part II
Home Office Spring Cleaning Steps – Part II:
Make Room For Trash
Clear Out
Cleaning Frenzy
Re-evaluate Office Furniture
Shop For Supplies
Get Organized
3. Cleaning Frenzy
This is the fun part? For some spring cleaning is a cathartic process. I mean, when everything is completed that is a great feeling, but beforehand, I have the sensation of impending doom. I think to myself, "Spring cleaning my home office must be completed, right?" Well, it's the time of year to be done, it needs to be done, AND done right!
What I Used: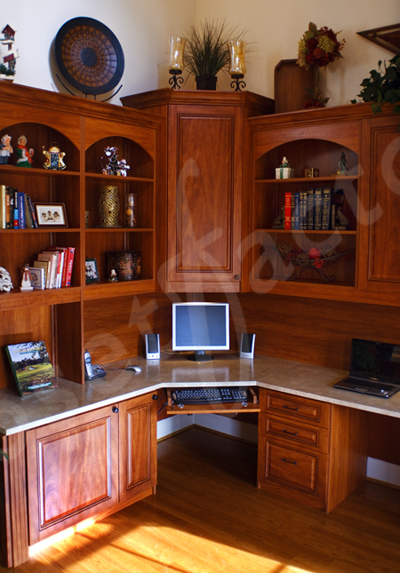 Waste bins
Shredder for unwanted private papers
Rubber gloves (optional)
Cleaning products: Electronic Safe Cleaning Wipes, Swiffer Dusters® Wipes, Carpet Cleaner
Canned Air aka Gas Duster
Vacuum
After the clear out process was complete I was left with a bare room with dust. It had collected on my desk, shelving, electronics and high places like my ceiling fan and even on my window panes and blinds.
I quickly sorted important paper documents, like bills and medical records, for proper filing, and shredded other documents that contained my personal information. After the shredding was complete I dumped the paper contents into my trash bin labeled "recyclables only."
I tend to prefer disposable wipes to using sprays and rags just because they are more convenient and easier to control. However, the problem with wipes is that the dust and dirt can get on your hands. Also if you choose not to use eco friendly wipes you could have a hand full of toxic bleach. Regardless of if you choose to use wipes or a spray and rag, I prefer to use rubber gloves during the cleaning process.
I cleaned my desk top making sure to get any left over coffee rings, cleaned the interior of my drawers that I emptied out during the Clear Out process, wiped down all my bookshelves, and even used a Swiffer Dusters® Extender to clean the hard to reach dust that built up on my ceiling fan over the winter. I used the canned air to get any debris out of my keyboard and to spray dust from the air vents on my computers.
I made sure to clean up all the dust I can find. Some of you may opt for using a mask depending on how much dust has collected since your last spring cleaning. I mentioned that my home office is carpeted so vacuumed first, used a carpet shampoo for spot treatment, and vacuumed again.
4. Re-evaluate Office Furniture
What I used:
Pen
Notepad for shopping list
After cleaning all the nooks and crannies of my home office I made note of the office supplies needed including pens, paper, toner, hanging files, and accordion files, and magazine holders. If anything needed replacing, like a desk lamp, I wrote it down. I decided to get rid of an office chair I have had for over 10 years that is no longer comfortable, thus getting a new office chair went on my shopping list.
Some of you may find that your space is not utilized to its fullest potential. Empty walls, stacks of books and papers, and not enough counter space. Then you might be best served by calling Closet Factory and working with a designer for a custom home office design, while others might need a professional organizer.
Check Out Our Recent Post: How To Spring Clean Your Home Office – Part I of II
By: Nicole L. Tate