Home Office Design Trends: Tuscan Style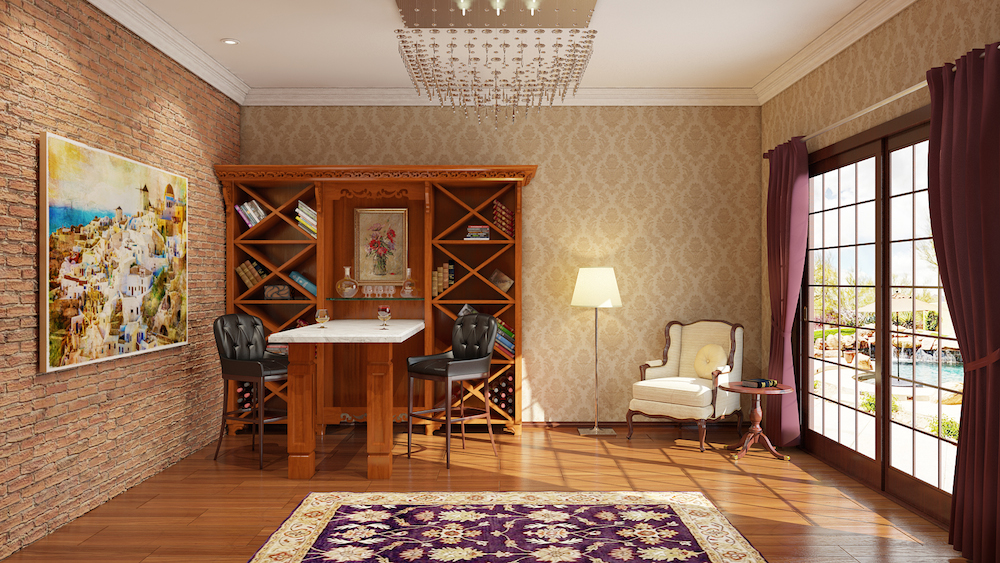 You've seen home offices in finished wood – the ornate statues, the gorgeous earth tones – and fallen in love. You've redone your kitchen with terracotta tile, your living room with marble flooring, and your bed is now a large and ornate piece made of gorgeous olive wood. You're obsessed with the Tuscan style, and who can blame you? The use of natural materials and colors connects your environment with the earth and provides a peaceful, homey atmosphere that reminds you of the long summer days you spent vacationing in Italy and Spain when you were a child.
But wait! What's this? You neglected your home office? How are you supposed to design such a space to line up aesthetically with the rest of your home? Fortunately for you, Closet Factory can make your custom office match the style of the rest of your house. We know exactly how to create a gorgeous, relaxing Tuscan space that will be the envy of all your neighbors.
Colors
We start with the rich earth hues fundamental to this style of interior design. The overall intent of a Tuscan color scheme is to give the impression that the home office has been drenched by the sun and grown out of the soil next to the grapevines. A golden yellow is a good base tone, and we complement that with rust-reds, burnt oranges, and deep purples, an occasional splash of blue and, of course, multiple shades of earthy brown.
Furniture
Tuscan custom office furniture is built solidly and ornately, with a craftsman-like attention to durable and simple construction. Wrought-iron accents provide a striking contrast to dusky or ochre wood tones. If you have a great chair or bed that you want the space we design for you to match, we will look at the color and design of your furniture and make sure our design complements them perfectly.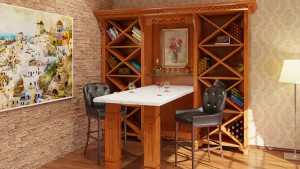 Materials
Home offices utilizing the Tuscan style are based around the materials that could be found locally in Tuscany, Italy, where the look originated. Baked terracotta tiles are a great type of flooring that can be used, while walls are frequently exposed brick or rough plaster. Dark woods like Olive wood or Chestnut wood provide a nice contrast to the lighter tones in the space.
Closet Factory is more than capable of matching your home office to whatever style of décor you have painstakingly decorated your home with. Since our units are completely custom, we can use specific materials to fit your Tuscan-style room the best – from real wood veneers on our industrial grade melamine to an exposed brick Formica. We can even add custom wrought-iron accessories that will match your aesthetic beautifully!