Incorporating A Home Bar Design Into Your Existing Décor
Collecting wine is a hobby that speaks to the culture and unique taste of an individual, and yet just as important as the type of wine someone collects is how it's stored and displayed.
There is an infinite amount of unique home bar design ideas that allow wine aficionados to enjoy the fruits of their labor while incorporating the space into the overall design of their home.
Crosshatch Racks In The Kitchen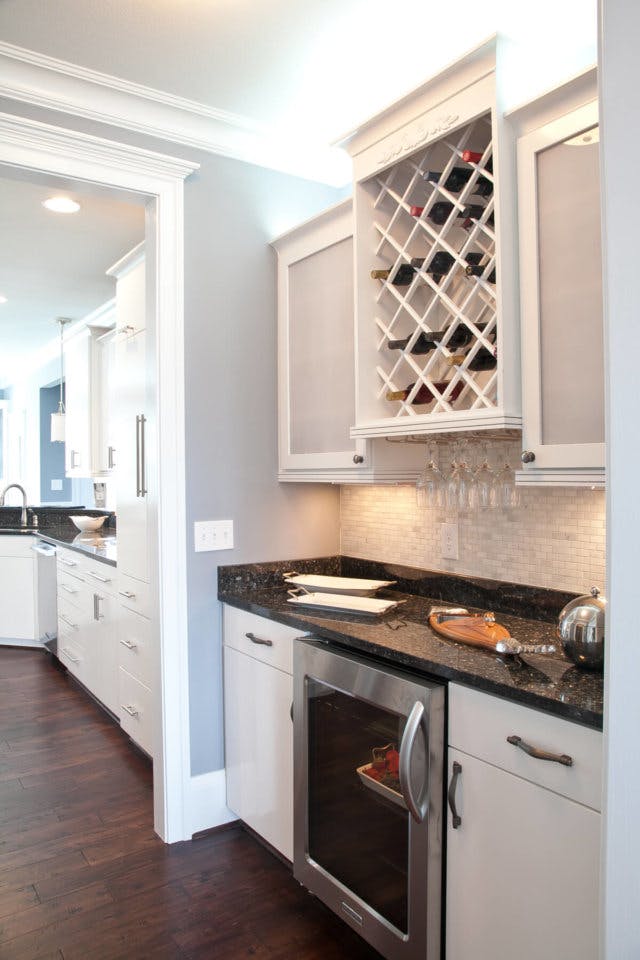 One of the most classic wine storage ideas is the crasshatch rack that allows collectors to gently stack wine bottles and effectively organize and categorize them.
Contemporary home bar design trends have put a new spin on classic wine storage. Instead of creating an elegant cabinet with crosshatch shelves, homeowners are incorporating the wine rack into the kitchen's design with cabinets specifically designed to feature the wine prominently.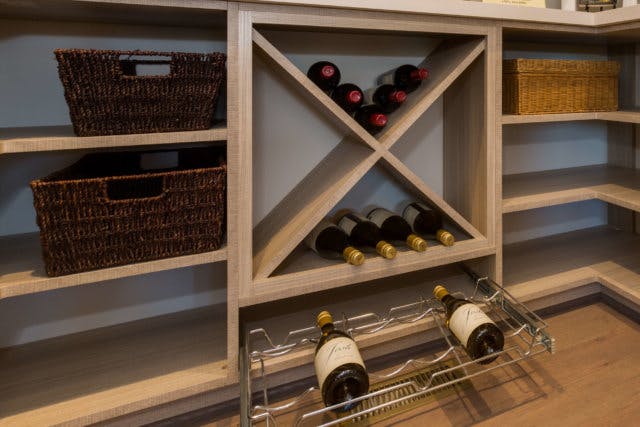 A crosshatch rack can also be added to your existing pantry space for those who don't need to dedicate an entire cabinet to their collection.
Empty Walls In Between Rooms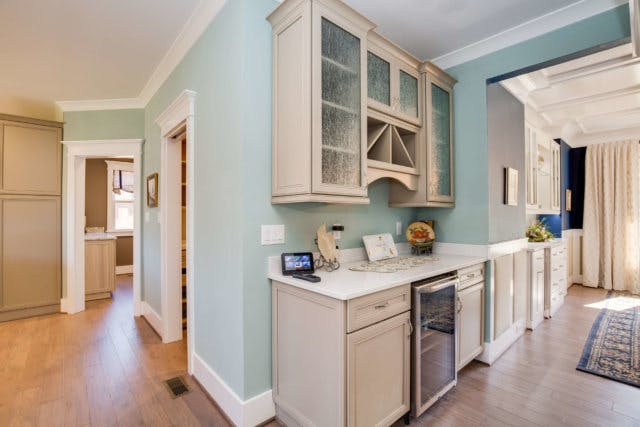 Almost every home has one – an empty wall sitting awkwardly in between two rooms. Is it a part of the kitchen or an extension of the dining room? Who knows.
Wall-mounted cabinetry can hold all of your stemware, while a wine fridge and countertop instantly transform the space into a home bar.
A Bar In Your Basement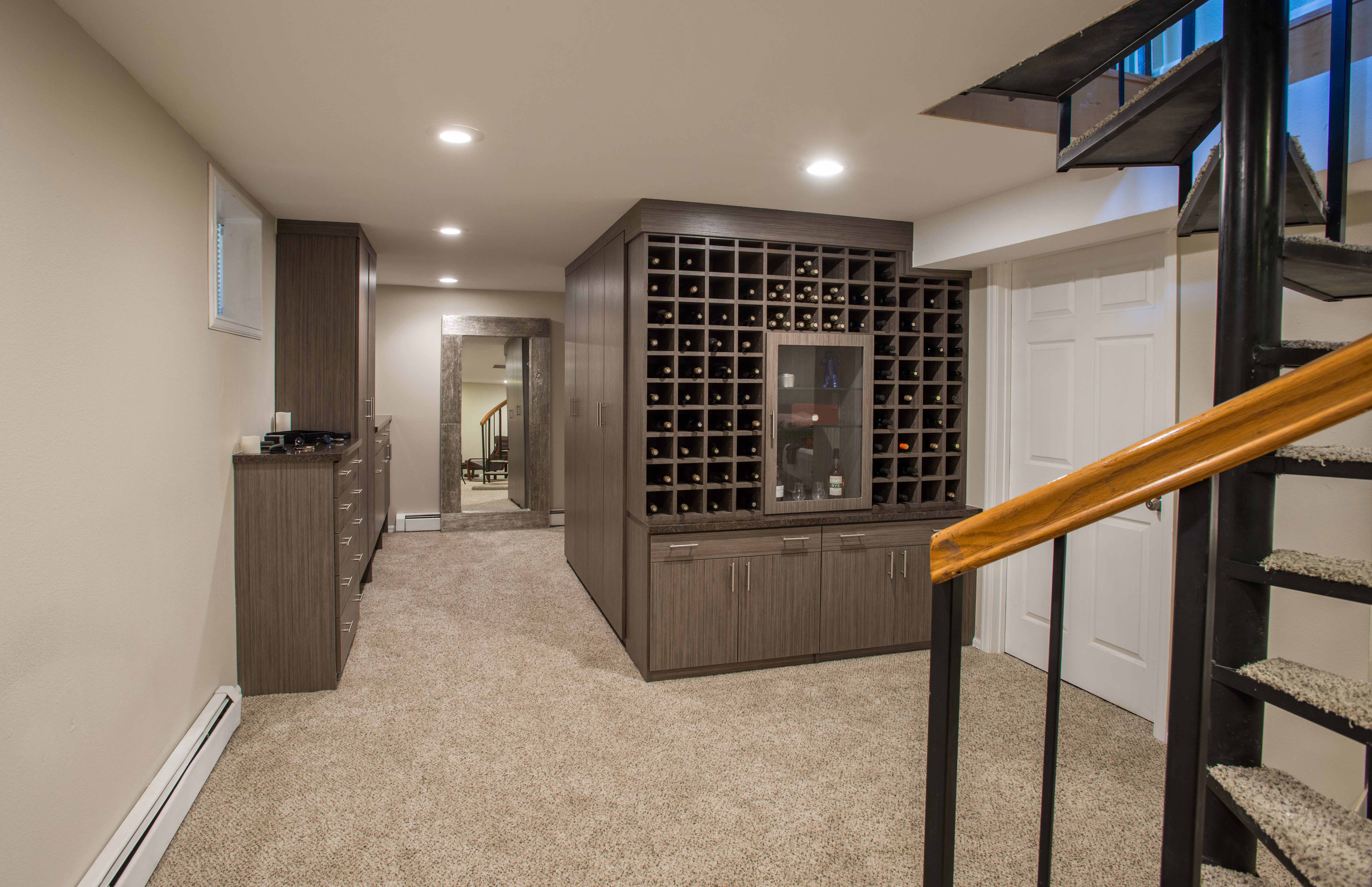 What better basement remodel than turning the space into a home bar? It's private, well insulated, and affords all the room you could ever need.
A built-in wall unit with cubbies keeps your most valuable bottles seperated and protected.
Glass Countertops In The Living Room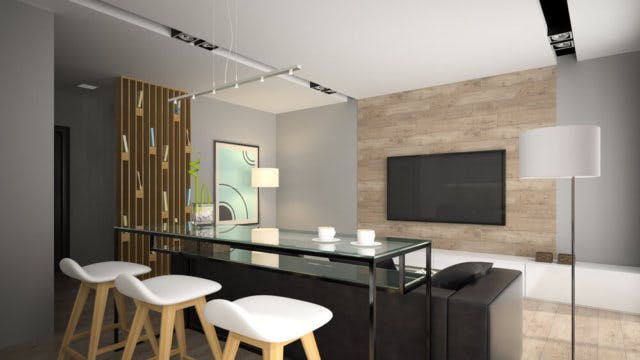 When designing a home bar area, especially in the living room, you want to make sure it stands out from the crowd.
A contemporary glass countertop can make the difference between the typical "Oh, that's nice" response and the jaw-dropping "Oh, wow" you're looking for out of your guests.
Rustic Elements Anywhere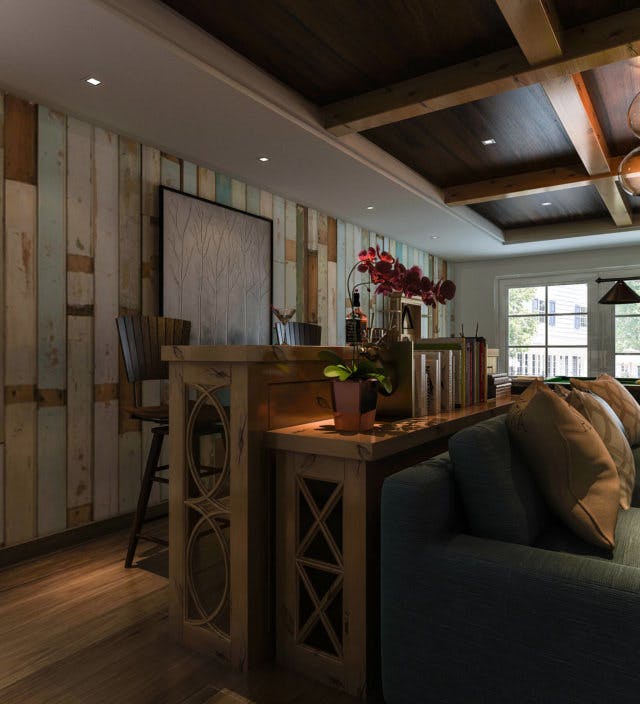 Many homeowners look to conjure up feelings of the old Tuscany wineries. As a result, rustic home bar designs are still very popular, even in contemporary homes.
Usually, those designs are confined to a wine cellar as to not contrast the rest of the home's decor. Rustic designs incorporate a mix of wooden racks with darker colors. Another common feature of the rustic trend is a stone wall, reminiscent of old Italian monasteries (where some of the oldest wines in your collection may originate).
Extend A Window Seat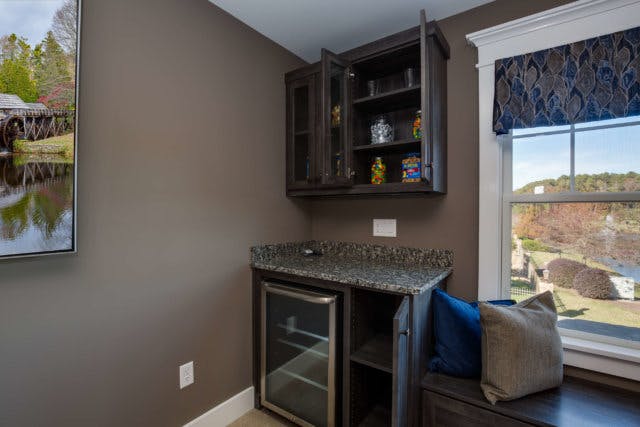 If your home has a window seat with an unused corner, design a compact home bar to fit the space.
Materials can be custom painted and stained to match the existing window seat, and a stylish countertop can add just the right about of visual contrast to help your bar stand out.
Organizing Your Finished Home Bar Design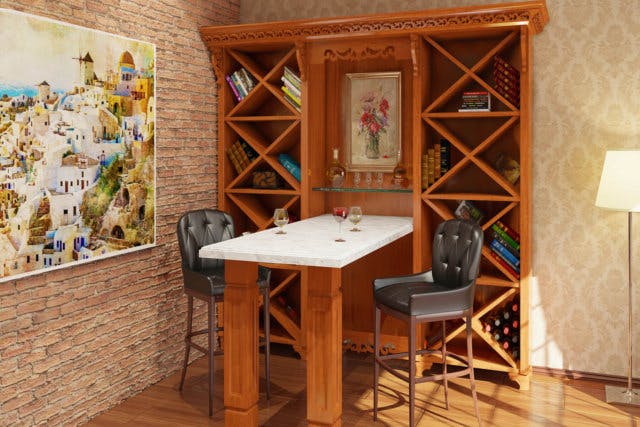 Just as important as how your home bar stores and displays your collection is how the bottles are organized. Many collectors like to organize their wines by type or region. However, one thing to remember when organizing and shuffling bottles around is that different brands have different tops, labels and even shapes.
Collectors must first consider how wines look on their respective shelves when they organize them, and see if they work with the overall style of the home. A wine collection reflects the culture and personality of the collector, and so the aesthetics of the home bar should reflect the same.
Turn an empty wall or enclave in your living room into a custom home bar that's perfect for entertaining guests, complete with crosshatch racks and display space. Find out more.