A Guide To Celebrating Her Very First Mother's Day!
If this is the first Mother's Day for that incredible someone who gave birth to her first child, it needs to be extra special.
After going through the arduous process of pregnancy, the painful experience of childbirth, and sleepless nights from morning sickness and stomach cramps – of course she deserves the best!
Not sure how to pamper her on her special day? We've got you covered. Here are some of our favorite ideas.
The Classic: Breakfast in Bed
Everyone loves food. Especially served in bed. They can lie down comfortably while enjoying food that was made with effort and love. We recommend pancakes (topped with chocolate or strawberries) as they are a perfect to start to anyone's day.
Write a Sweet or Funny Card
Since your child can't (yet) make cute cards with crayons until they're older, you'll have to pick up the slack. A well-written card can be one of the most touching things a mother can receive. Be honest, and remind her of how grateful everybody is for her efforts.
Let Her Sleep
Sometimes, sleep is all a mother needs. For Mother's Day, give her a "sleep coupon." Let her sleep for however long she wants while you and the baby go out. Let her wake up happy and refreshed, ready to receive the other gifts you have in store for her.
Spoil Her With Jewelry
If you can dig into your wallet, honor her with a piece of jewelry that symbolizes the link that she forever has with you and her child. Several jewelry stores such as Jared's and Kay carry jewelry designed for mothers. If you're looking for more personalized and custom options, check out Etsy.
Upgrade Her Closet To Match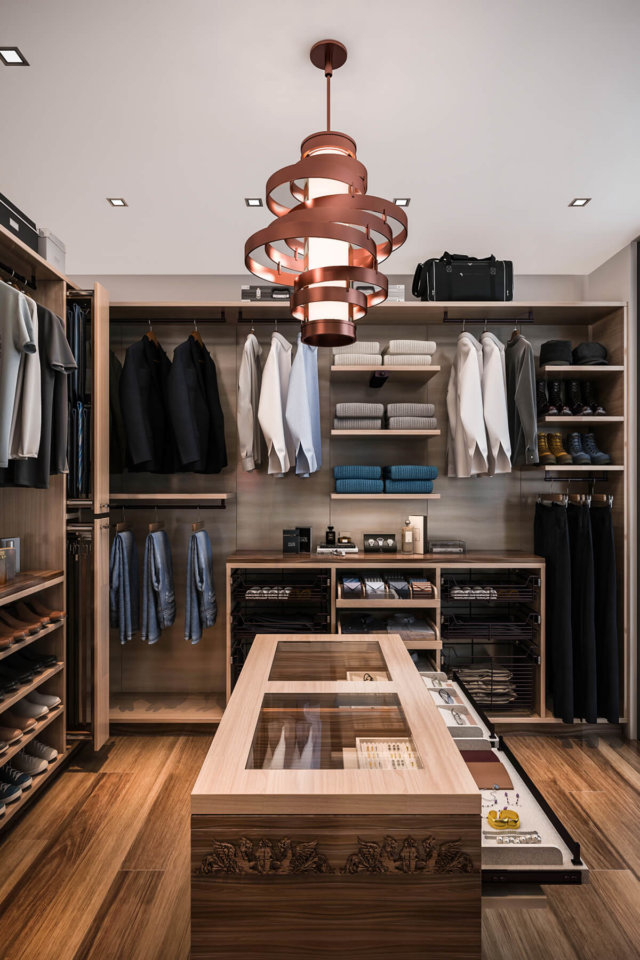 She's invested a great deal in building up a quality jewelry collection, now make sure it's protected!
If you're thinking of upgrading your/her closet, cover the island countertop in glass so that contents like bracelets, earrings, necklaces, and watches are visible at a glance.
Let Her Spread Her Wings
Since your wife spent nearly a year being unable to do many things while pregnant, allow her to do whatever she feels like. Maybe she's been wanting to go wine tasting, but couldn't with a baby inside her. Now's the perfect chance.
Does your wife love to live life to the extreme? Let her snowboard or ski! The key is to make sure it's about her. If need be, stay out of it!
Give Her a Relaxing Massage
Since being a mom is physically and emotionally tiring, let her relieve all of that fatigue with a soothing spa and massage. The scene of the spa and massage is important as well so add elements such as a dim room, aromatic candles, etc. Lavender oil works best for massaging the skin and feels luxurious. After, let her relax away in a nice warm bubble bath.