Don't Skip These Embellishments When Designing Your Closet System
At first glance, accessories like doorknobs, drawer pulls, and cabinet door handles might appear small and easily overlooked, but you'd be surprised by what embellishments like these can do for your closet system.
Think of closet system accessories as "jewelry" that add style, shine, and the illusion of more space to any closet. This is similar to having the right pearl necklace complement a simple dress and transform into something you'd see on the runway. Yes, it's that big of a deal.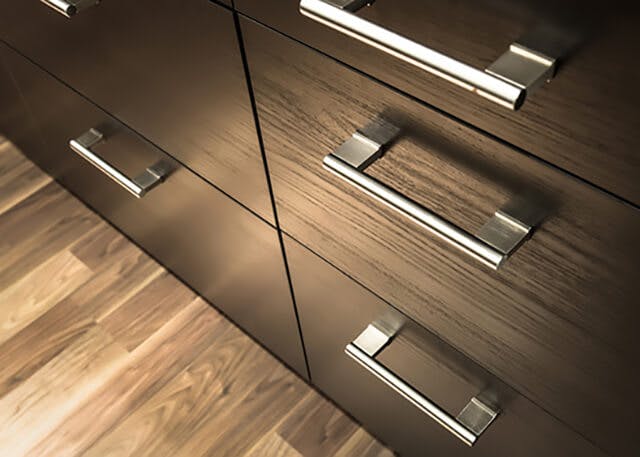 Most closets in homes ignore the finishing touches, often resorting to using inexpensive knobs on doors for example. The same goes for drawers and cabinets as they often come with unappealing handles.
When clients meet with a professional designer to design their closets, they're often shocked when they find out how big of a difference it makes when they invest in something as small as the finish of a hanging rod. What was once a boring space is transformed into something that anyone would call luxurious.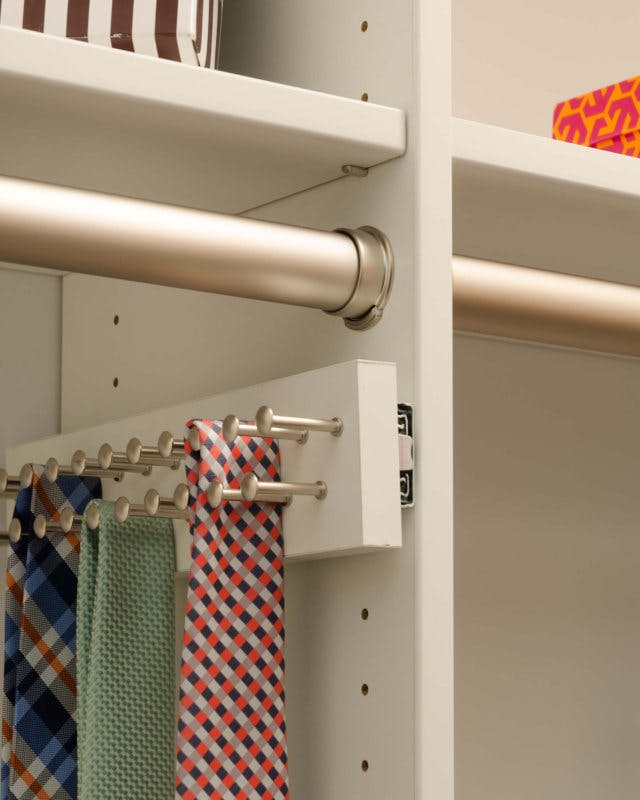 Currently, aside from the ever-popular white melamine, matte and gloss black melamine finishes are all the rage these days. Clients are enamored with adding a dark contrast to an otherwise light and bright space. In addition, black adds a modern and contemporary look to any room of the house.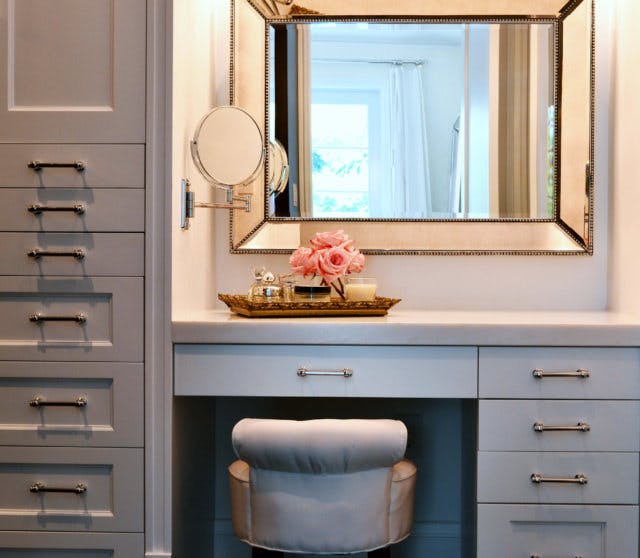 If you're unsure of how you want to go about adding the embellishments to your closet, take a look at your original design, including the finishes and hardware, and decide whether you want to match them or add some contrast. Not being proactive about it can cause your closet to look unnecessarily messy, no matter how clean it might be. For example, you don't want to add brass finish to your handles on one side and have stainless steel knobs on the other. Using similar accessories is the safe way to go.
Accessories and embellishments can work wonders for your closet and will dramatically transform your original simple design into a luxurious and spacious masterpiece.