Design Decisions That Affect the Cost of Your Custom Closet
A custom closet is a great investment. Not only can it add order where there is often chaos, but it is also one of the home improvement projects with the highest return when selling a home.
As great as an investment they may be, custom closet projects can jump from the thousands to the tens of thousands (and more!) with ease depending on the decisions made during the design phase. The good news is that you can still come up with a budget-friendly design without cutting corners!
Material Selection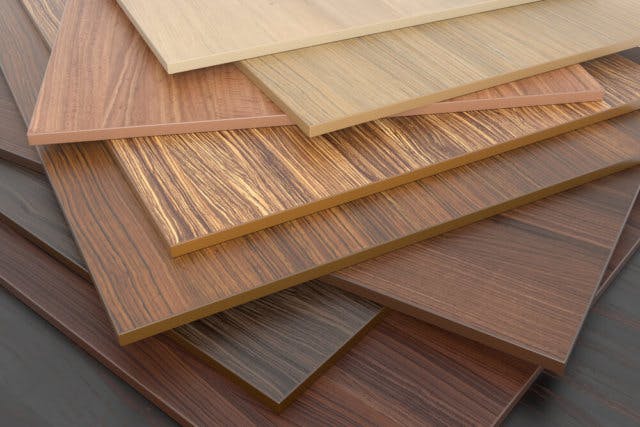 Materials used in closet construction range from solid colored melamine-faced particle board to woodgrain melamine-faced particle board (both with and without texture) and all the way to custom painted or stained plywood from the most capable custom closet providers. Different thicknesses and quality grades exist, and this is likely not the area to save cost as you will increase the risk of having bowing shelves or loose rods down the line.
Stick with ¾" industrial grade particle board (the de-facto industry standard) and if plywood will be used in your design, make sure it is "domestic-core." Solid wood may seem like a tempting and superior option, however solid wood is not dimensionally stable with temperature and humidity changes, so it wreaks havoc on a precision made adjustable system.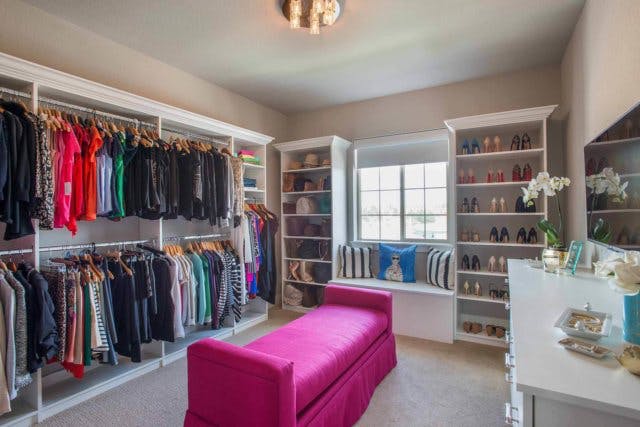 Color and pattern play a very large part in closet design costs and this is where you can save a lot of money. Solid white is always the most cost effective, with other solid colors close behind. Woodgrain patterns often add 25-40% to the project cost and the new and very trendy textured woodgrains (which impart the feel of grain) can add 60-70% to the bottom line. If you are looking at custom painted and stained projects, then this article may not be for you; expect the cost to approximately double from white melamine.
Pro-Tip: White can be very sterile, so a great way to combat that is to use a mixed material solution. White panels and shelves coupled with textured woodgrain edges, door and drawer faces adds a huge layer of interest and a very modern look for a small increase in cost. A competent closet designer will be able to break out the cost of this as an option.
Section Width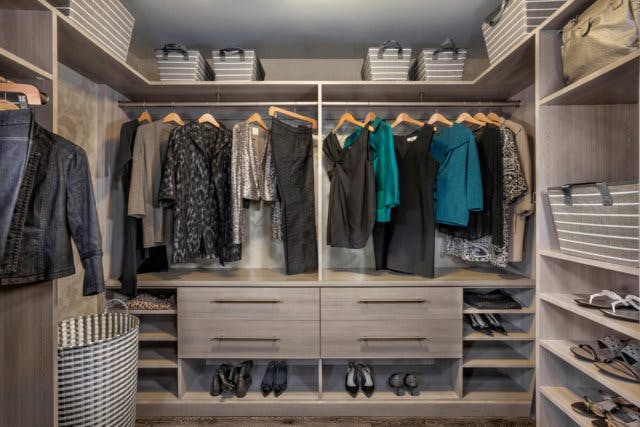 The more "sections" you have in a closet, usually the higher the cost. It might be tempting to have a 24" wide double hanging section for summer clothes, another for winter and a third for your spouse, but change that design to two 36" wide sections and you get the same amount of storage and you can expect to save 25-30%! One caution; this method (and the material that enables it) does have its limits! Going wider than 36" is never a good idea for longevity and many companies with lifetime warranties will refuse to do it.
Pro-Tip: Sometimes it's worth leaving a little bit of your closet wall space unfinished, especially if you are trying to stretch your budget. Trying to use every last inch of wall space may require the design to include an additional section at a noticeable increase in cost and with very little extra usable space.
Section Depth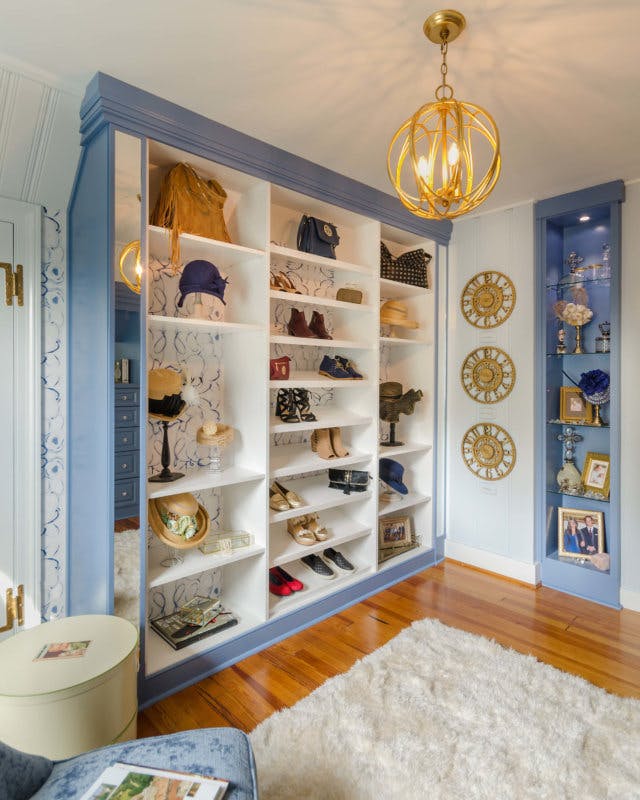 While you want to go wide with your sections, you want to go shallow as well to control cost. Section depths, the distance from front to back, can have a profound impact on the amount of material involved and therefore on the project cost. Stick to 12" deep section for hanging, but go no less than 16" for drawer sections (you won't be able to comfortably fold most items in anything less than 16" drawers-more on that later).
Deciding on shelving depths can be a bit more complicated. For the vast majority of clients, 12" deep shelves for shoes are plenty, and even if your shoes are longer than 12" long, they will just extend past the front edge by an inch or two. 12" deep shelves also work great for hats, handbags, perfumes, and makeup. For all other folded items, depth gets a little tricky. If you can afford the cost difference, 16" deep shelves are much easier to use without having to get creative with folding or having to deal with items draping past the front edge. The cost difference to increase a section of shelves can be small, so ask your design consultant to price out that upgrade as an option.
Pro-Tip: Be careful on going with 12" deep shelves for folded clothes. If you later decide it's not quite deep enough, the cost to replace them will be much higher than the cost to upgrade would have been.
Buy It Once!
One of the ways to save 50% on your project is to only buy it once! This is a little tongue-in-cheek, but the last thing you want to do is try to save "too much" money and end up with a terrible closet system. There are two aspects of a custom closet where this applies; the design quality and the build quality. In short, you should be looking for the best value, not the lowest price.
Design Quality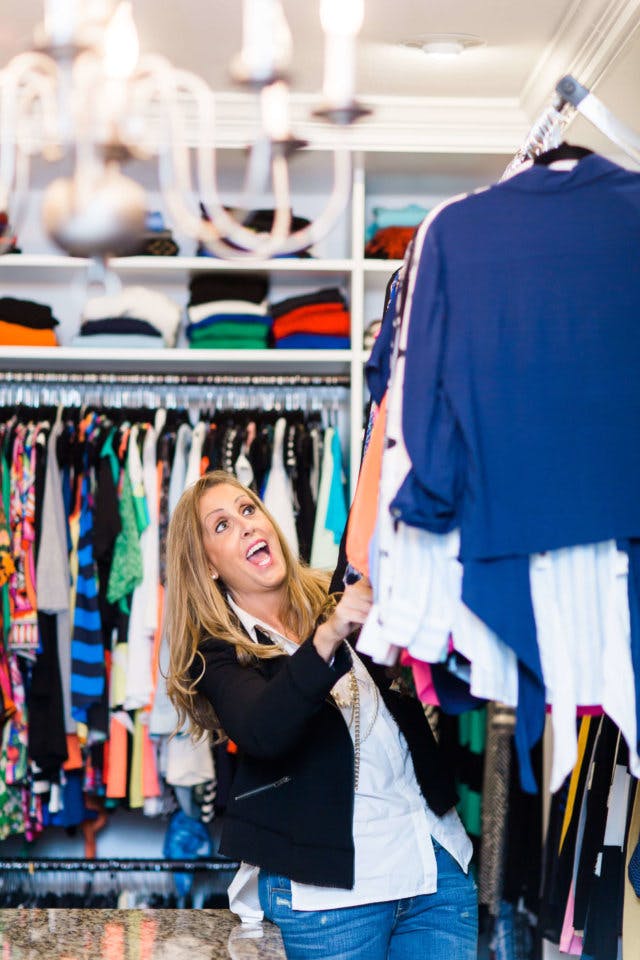 A well-designed custom closet should be effortless to use. You should walk into your closet each morning and each evening with a smile on your face! Everything has a place and it should be easy to get to everything. If not, you're "paying" a little more in frustration and wasted time every day that you use it! Make sure that your design can accommodate your current wardrobe; your closet designer should take an inventory of your belongings so you can rest assured that everything will in fact have a place.
Your design appointment with your closet design professional likely is your first real impression of that company. Did the closet designer come in with only a tape measure and a scratch-pad, or as a well-dressed professional with samples, detailed information on the product and a professional, systematic approach to solving your organizational needs? The amount of effort and professionalism you experience in your home with this individual should set a realistic expectation of what you can expect from that company throughout the process.
Pro-Tip: Here's a simple way to help identify the clothes you just don't use. Hang all of your clothes with the hanger hooked from the back; after a few weeks, you'll notice there are some still hanging backwards and that's a clue that they just don't get used. (Consider Dress for Success for your donations; a great organization with a mission to help women enter or re-enter the workforce!)
Build Quality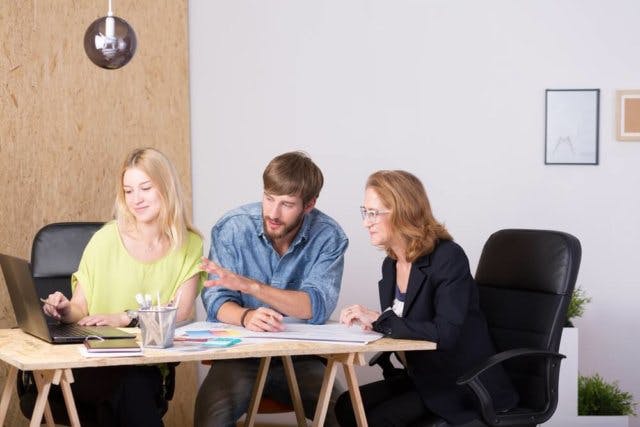 Junk Bonds are a risky investment. So are junk closets! You want a system built to stand the test of time. Aside from material selection already discussed, the company creating and installing the project has a big impact on the overall quality. Read reviews, ask for testimonials, consider the quality of the designer and design appointment. Remember, getting a terrific value is completely different than getting a terrific price!
Here are some questions to ask:
Where is the product manufactured? Is the manufacturing farmed-out to another company in another city, or is it all produced in house? Is the material CARB II compliant? (Hint, it should be and yes, outside of California, import material not meeting CARB II is readily available.)

How about the warranty? Is there a warranty? Is it lifetime? Is it transferable to the next homeowner? A closet company that does not offer an impressive warranty should be viewed with caution. Providing a lifetime warranty for closets is very easy for a business that designs, builds and installs them correctly!
Installation can have an enormous impact on product quality. Are the installation crews company employees or sub-contractors that can vary from week-to-week? Custom designed closet systems take full-time professionals days to install and don't come with step-by-step instructions. Improperly installed systems can cause severe injury and property damage should they topple or otherwise fail.
Pro-Tip: You might be able to save some money by performing the tear-out of your existing system yourself, especially if it is an elaborate, non-adjustable system installed by a trim-carpenter. Bring this up with your design consultant to find out!
Limit High-Cost Options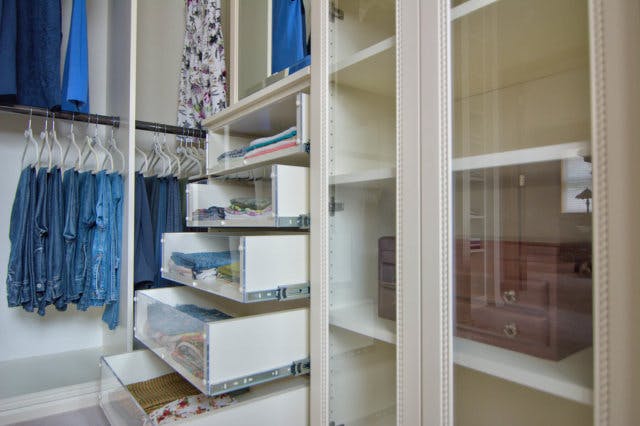 Doors, drawers, baskets, and pull-out trays all have a few things in common. While they can often uniquely solve an otherwise difficult storage need, they also can blow the budget if used extensively. They are all great options and can really make a closet space more useable, however if the budget you've allocated for this project just won't allow them, there is another great common trait that these options share; competent companies can easily add them later! Most of these items have design limitations, such as required depths and widths, so be sure to discuss this with your design consultant to make sure your project is "future proofed" during design.
Pro-Tip: There are some personal belongings that just don't lend themselves to hanging or folding. Think undergarments and laundry! Nothing beats a drawer or two for undergarments and a basket is the best way to replace a free-standing hamper. A full "stack" of 5 or so drawers can look great, but that can add hundreds to your project cost and if you don't need that many, just incorporate one or two into your design. Usually 16" should be considered the minimum depth for drawers, but undergarment storage is the exception and a drawer for this can be added to a 12" deep section.
Design Decisions That Last A Lifetime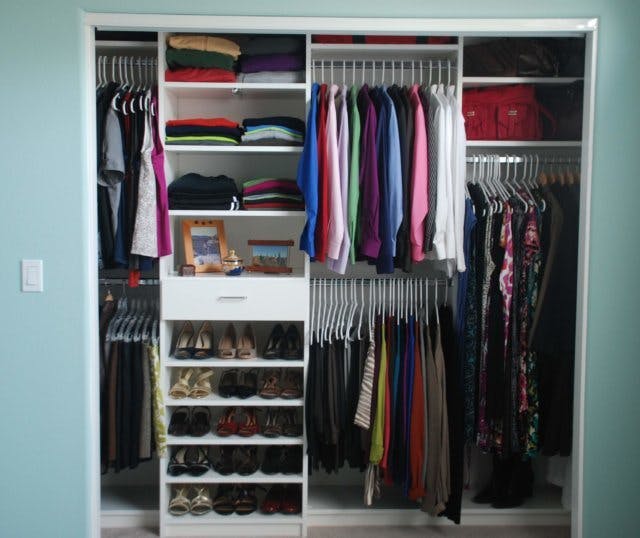 A well-designed, well-built custom closet will bring organization for a lifetime. While the sky is the limit for custom closets, the above guidance can help significantly rein in costs without sacrificing usability! One of the best ways to understand the value a custom closet can bring is to speak with a friend or neighbor that has gone through the process. You will likely find that once a person gets custom closets installed, they are very likely to get custom closets installed in all their future homes.
About Michael Pail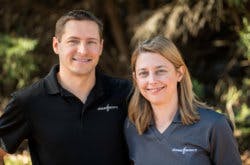 Michael Pail and his wife Suzanne are owners of Closet Factory in Raleigh. Opened in 2006, they use their engineering backgrounds to bring order and organization to their clients' lives. Since all Closet Factory locations across the country manufacture their products in their own facilities, and all offer a lifetime, transferable warranty, most large centers of population have access to a top quality, high-value custom closet solution.