Custom Office Design Trends: Transitional Style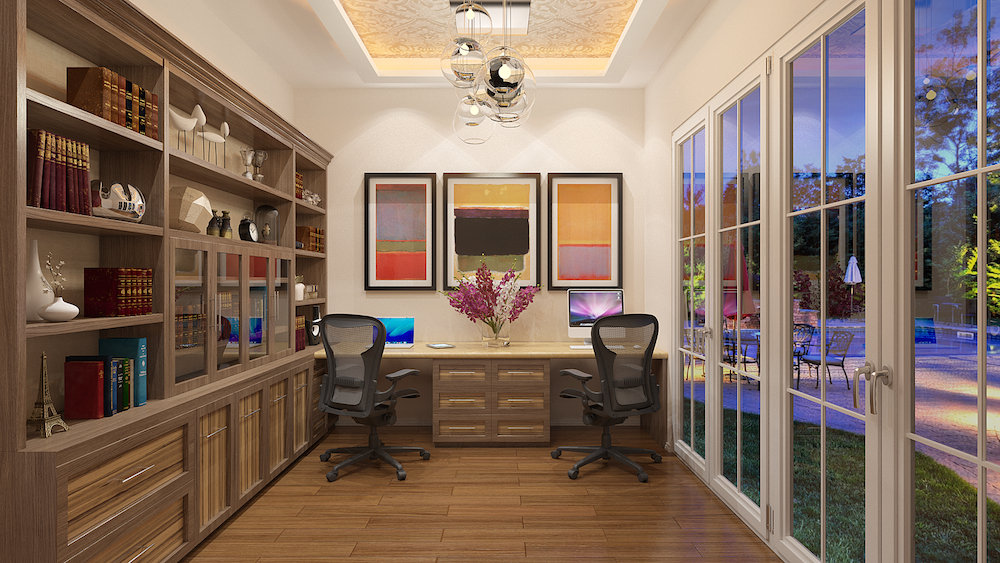 Encompassing elements of both contemporary and traditional design, a custom office adorning the transitional look bridges these two styles to create interiors that are elegant, comfortable and timeless. Popular in home offices, wall units and entertainment centers, transitional interiors create a contemporary – yet classic look – with a focus on comfortable and casual sophistication. In custom home office design, the transitional style creates a timeless look that can easily balance masculine and feminine elements.
This style can feature furniture that is ample sized like an overstuffed sofa. But, don't go over the top with sophisticated lines that are either straight or rounded. Mission-style furnishings complement a transitional style home office as does Shaker style furniture with their emphasis on neutral, simple design.
The transitional color palette in home offices is limited to evoke a calm atmosphere. Neutrals like beige, taupe, tan and ivories provide the background colors in a transitional room. Fabrics are diverse; ranging from graphic patterns to textures like chenilles, smooth cottons and leather. Window coverings are generally understated, solid-color drapes atop simple metal or wood rods. Roman shades, shutters or blinds with clean-lines are also often used.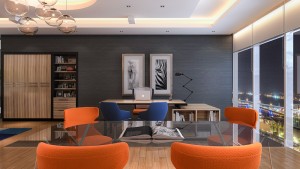 Floor coverings are also muted and are either textured carpets in soft tones or warm colored wood floors. When accessorizing a custom office, a simple pattern on a throw rug can also be used as an accent. Decoration is limited to a few key, spaced out pieces such as silver framed, matted photographs, a potted orchid and understated candle holders.
Discover how you can incorporate transitional style into your home office.