Custom Closets: How Many Bids Should You Get?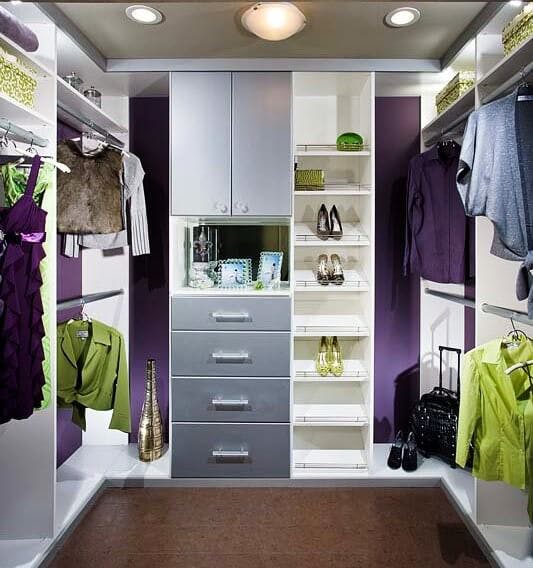 It's only natural to do a price comparison when making a substantial purchase; after all, you want to educate yourself about a product and consider all your choices before making a decision. And, once you decide, you want to be assured that you are getting the best deal.
Price comparing works best when the product is the same and sold at different retailers, but when it comes to getting quotes for a custom closet system, price should not always be the deciding factor. So, how many closet bids are enough before deciding on a company?
Conventional thinking is to get three bids when hiring a company to do any kind of custom building – whether it's for a house, a kitchen remodel or a customized closet. The thinking behind this practice is that you can get a variety of price ranges from which to choose from. However, the reality is, specifically when it comes to custom work, that price shouldn't always be the deciding factor. When shopping for anything custom made, you must to take into consideration the quality of the product and workmanship in addition to top-quality customer service.
When choosing a custom closet company, one of the key factors in your decision should be whom you choose as your custom closet designer. Who you collaborate with is one of the most important decisions you'll make in your custom project.
You want a professional who understands every aspect of your project – from your design needs and budget to managing the installation and everything in between. Your custom closet designer should act as your partner in the project and create a closet system plan that caters to your vision while offering advice and guidance.
There will always be someone who is willing to beat a bid, however, ask yourself what is the reasoning behind this? No one is going to offer a lower price just to win a job when it doesn't make business sense to do so. So, was their original quote a real price to begin with or were they testing to see how much they could get a customer to pay?
Quality is not cheap. True experts in their field know the true value of their product and give customers honest bids. When it comes to custom work, price should not always be the main objective since there are various reasons for a lower bid including cheaper materials, poor craftsmanship and slow production. A lower price may be tempting at first, but remember, you have to live with your custom closet system and the bitterness of choosing a product based on a lower price remains long after the initial sweetness of the cheaper price is gone.
Since the reason you are looking for a custom closet company to find storage solutions to enhance your life, your answer should be a resounding "Yes!" when asked, "Does your closet design satisfy your needs?" If you meet a designer and you feel confident that their expertise and company's products fit your needs, ask yourself if it's really necessary to spend more time getting more bids when you've already found what you want?
The bottom line – if you meet a designer who creates the right closet system plan for you, there's no need to get more bids. As with other things in life, sometimes it just feels right.