Custom Closet Design: DIY & Standard Backing Ideas
Most people want backing included in the closet design because you want your closet to look like a wardrobe." –  Jeannine Wainrib, Senior Designer of Closet Factory Los Angeles
There are many advantages to adding the backing upgrade to your custom closet design. The main reason is just what Jeanine mentioned above. Having a built-in closet feel makes the space seem like built in furniture which can even add value to your home itself. Backing is also used to help to preserve your clothing.  Here are some creative and standard backing options:
If the current space where you intent to have the custom closet system already has bare walls, remember to do any painting prior to installation.
Consider stenciling painted walls to add character to the space. This is great for people that love creative DIY projects.
Some people like to add wallpaper instead of backing for a contract look. Choose something that you can live with for about 5 years so you don't grow tired of the design.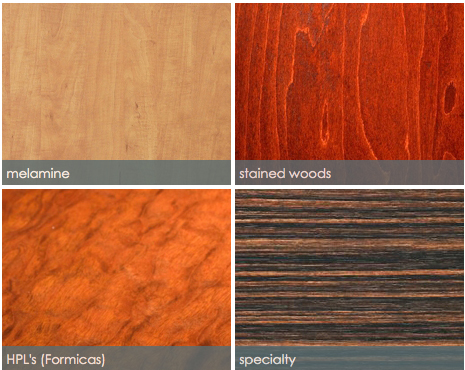 Most Closet Factory clients choose the same color wood or melamine color that matches the custom shelving and cabinetry of the closet.
Cedar backing in a closet is great for preserving natural fiber clothing that can attract dust mites and moths like wool.  You can also read this post: The Truth About Cedar – Closet Organizers.
When meeting with your closet designer the topic of whether to have or not to have backing in the closets will come up. Backing is added to the walls of the closet to create a built-in seamless appearance.
By: Nicole L. Tate