Custom Cabinetry Vs. Off-The-Shelf: Is There Really A Difference?
Simply put – yes!
If you're planning to update your closet, kitchen pantry, home office, or garage, you'll probably be looking at a number of cabinet options.
Eventually, you'll be faced with a decision: is designing custom cabinetry really worth the investment?
While stopping by a big box retailer to purchase DIY cabinets might seem like the more affordable choice, they aren't your best option for long-term satisfaction. Familiarize yourself with all of the pros and cons of custom cabinetry versus off-the-shelf alternatives before you start on your next remodeling project.
Quality Over Quantity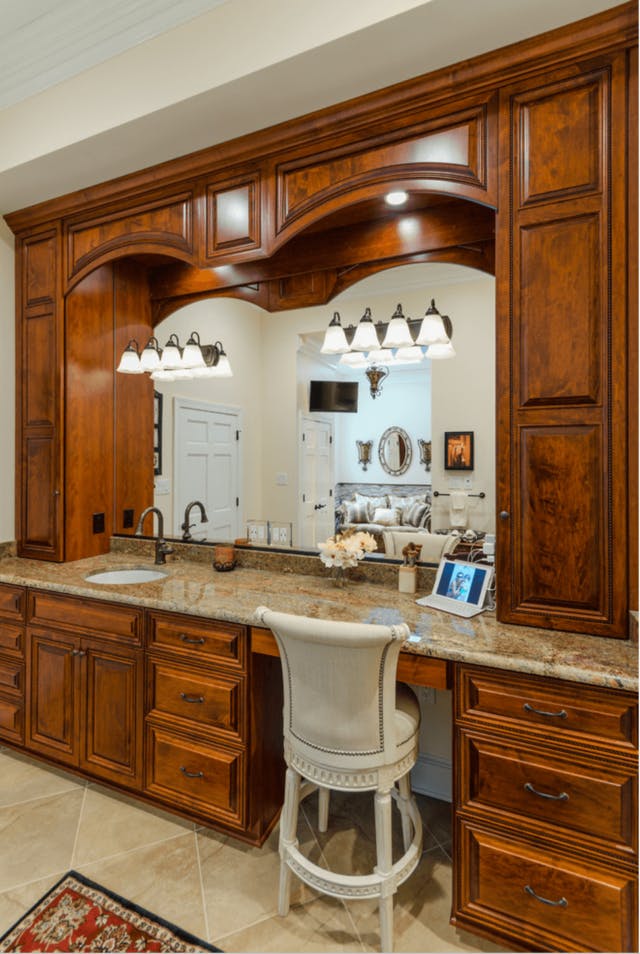 If you own your home, you understand that importance of quality, because a small investment up-front can improve your quality of life in the long run. The same is true in the case for custom cabinetry.
Custom cabinetry is comprised of locally-sourced materials, and built by local business professionals who care deeply about the end result.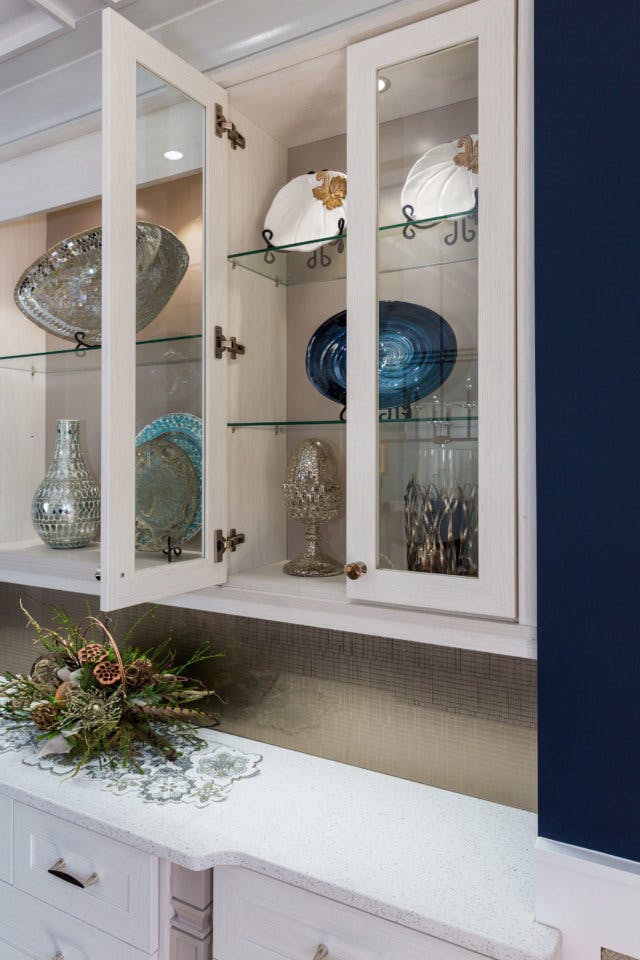 Plus, there are many materials you just won't find at a big box retailer, like solid or hard wood, heavy tempered glass, or stronger metals. Part of it is because those materials are expensive, but part of it is because there's no reason for a retail chain to manufacture solid wood cabinets when they can mass-produced particleboard cabinets for the same price.
Made To Last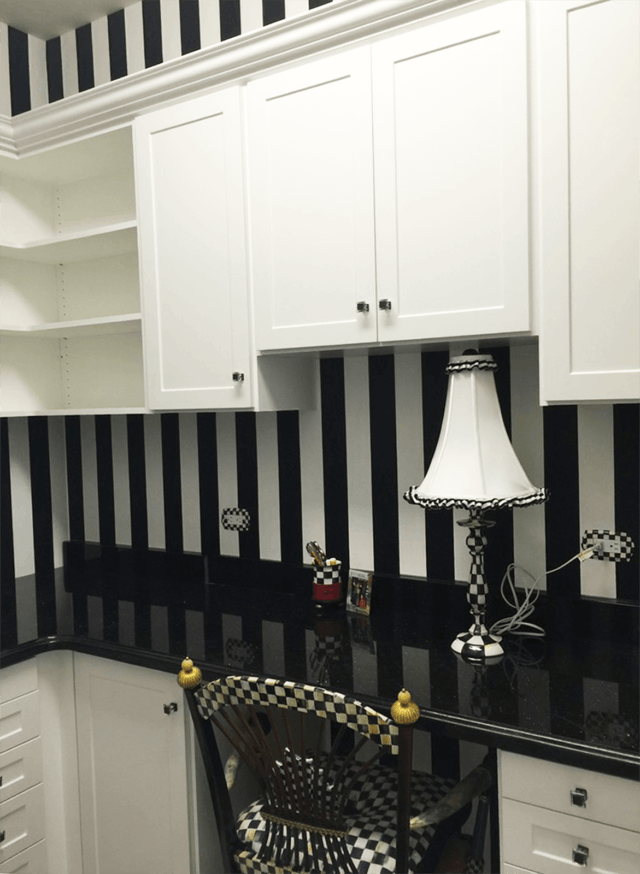 As opposed to being built on an assembly line, all custom cabinetry is made-to-order and cut-to-spec, meaning it's far more durable than retail DIY options.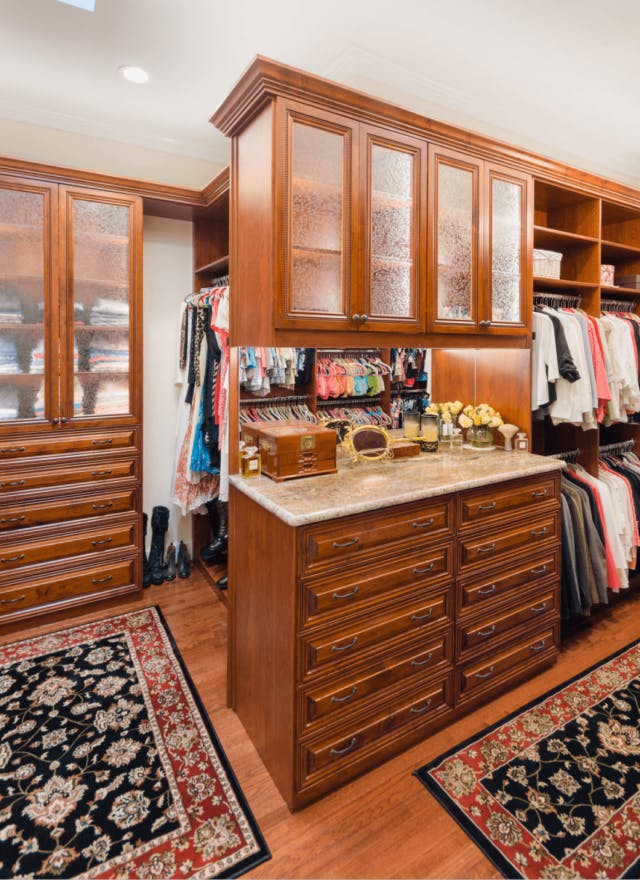 Check to see if your cabinets are:
Manufactured with 100% recycled wood.
Certified as harvested from responsibly managed and sustainable forests.
Contain no added urea formaldehyde.
Part of LEED certification Materials and Resources (MR) credits.
Comprised of a top-rated melamine.
Fits Like A Glove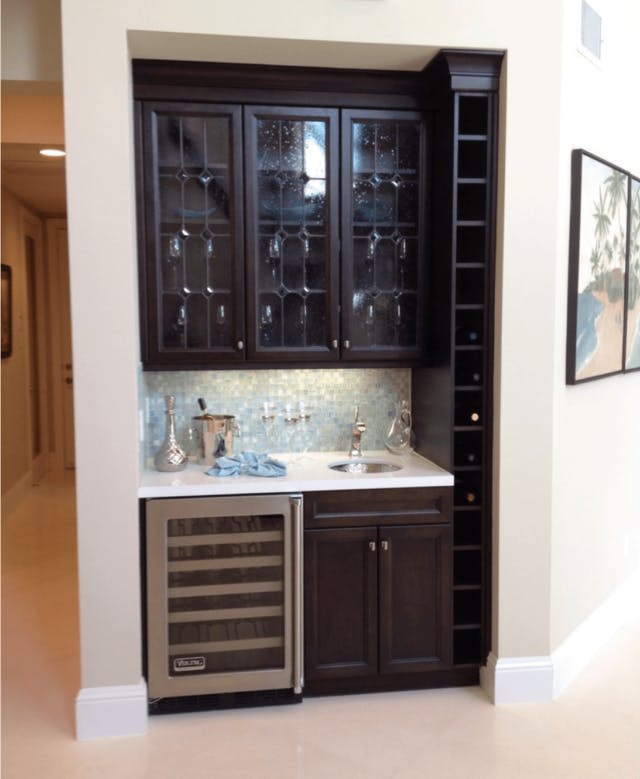 No matter what room you're working with, maximizing space is a must. Off-the-shelf cabinets are designed and built according to national averages, when in reality, there's no such thing as an "average" home.
Eliminate gaps and wasted space by going with cabinets that have been specifically tailored to your space.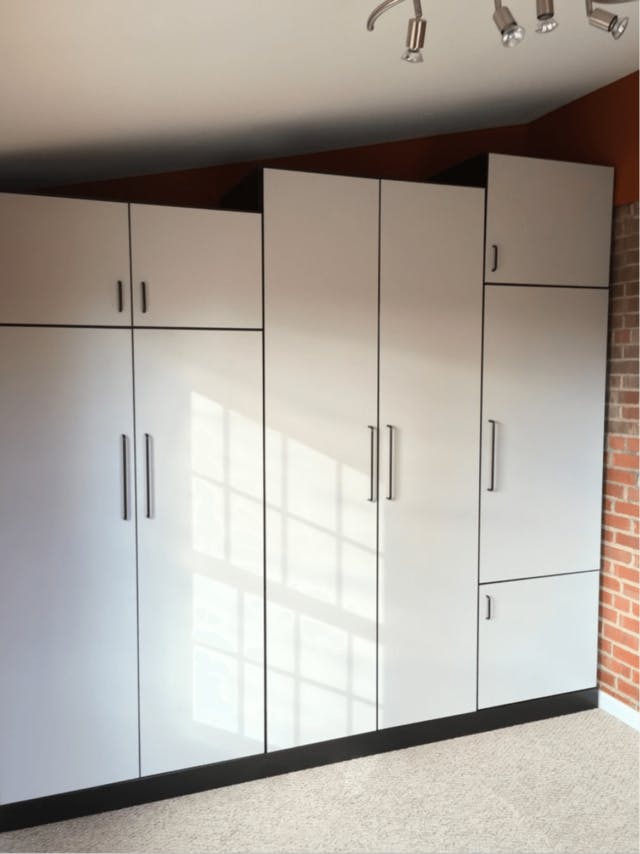 Ultimately, if you need something specific to your home or your needs, you may be spending more to hack something IKEA-made than you'd spend designing your own custom storage solution with the help of a professional.
Completely Personalized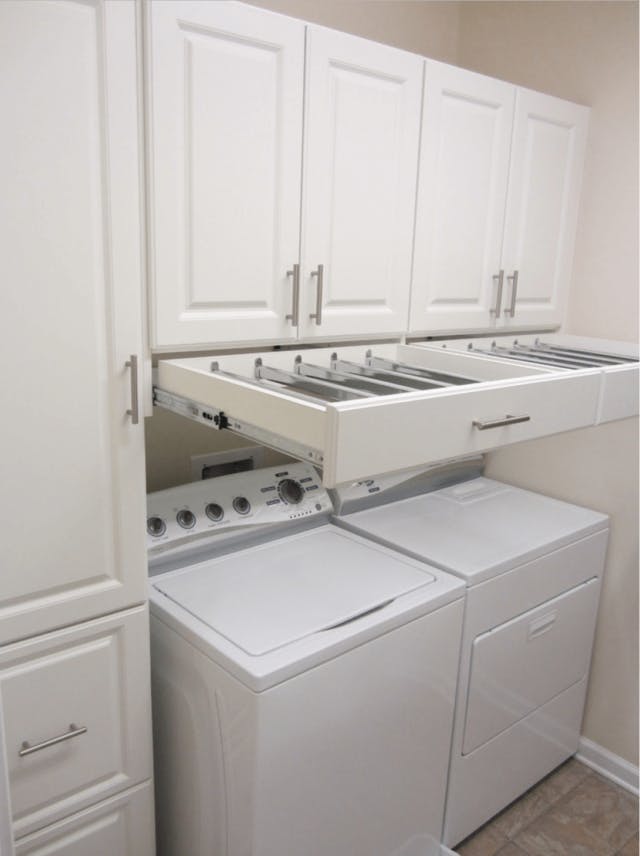 With custom cabinetry, you get to choose the materials, door faces, hardware, shelving, and embellishments to make your remodeling project truly one-of-a-kind.
From pull-out drying racks to crystal door handles, your cabinets should be as unique as you are.
Now that you see why homeowners prefer custom cabinetry over off-the-shelf alternatives, schedule a FREE consultation with a personal designer.

Make your pantry cabinets feeel twice as big with these tips & tricks.