What Is A Closet Organizer System?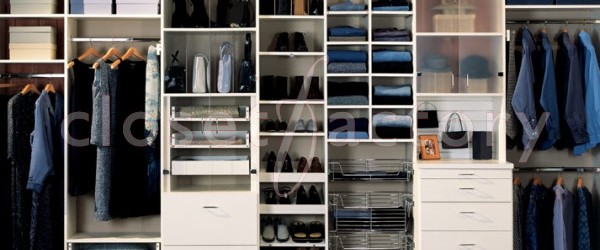 People ask me this question all the time. "What are closet organizers, and what is the benefit of having one in my closet?" A closet organizer is an organizing system that includes a combination of rods, shelves, and perhaps drawers, shoe shelves and other accessories that are built into your closet. This organization system will help you find a home for all your things and make them easy to find. This will be a great opportunity to purge, just what everyone needs.
One of the best things about installing the system is that you have to pull everything out of your closet.
Sort your garments.
This will be a great opportunity to purge old items… which is just what every one needs!
Everything left will find it's own home in your fantastic new closet! Fold, hang and place items where necessary.
The advantage to having closet organizers makes organization simple! It's a time saver when getting ready since your items are far easier to find. You are able to extend the life span of your garments when they are nicely protected by the wood.
Your Closet Factory Designer will help you inventory all of your things and make sure that every item is accounted for, so that even you might just decide that organization is worth the effort. I hope this helps!
Find out how you can save money, time and space by downloading your own Personal Closet Inventory Worksheet. Browse our project gallery for some inspiring ideas.