Closet Factory Miami Donates Custom Closets To The Wounded Warrior Project
Sal Roldan, the owner of Closet Factory Miami, has been building custom closets for nearly twenty years, but a recent project is particularly near and dear to his heart.
As part of the Wounded Warrior Project, Sal and his team donated four closet systems to veteran Carlos Rodriguez and his wife Samantha Saravia. Carlos spent a decade serving in the military – 5 years in the Marines, 5 years in the Army – all on active duty.
"Many of our young men and women fighting overseas return home with life-long injuries and challenges, so if I can help them stay organized around the house, that's one less thing for them to worry about," says Sal.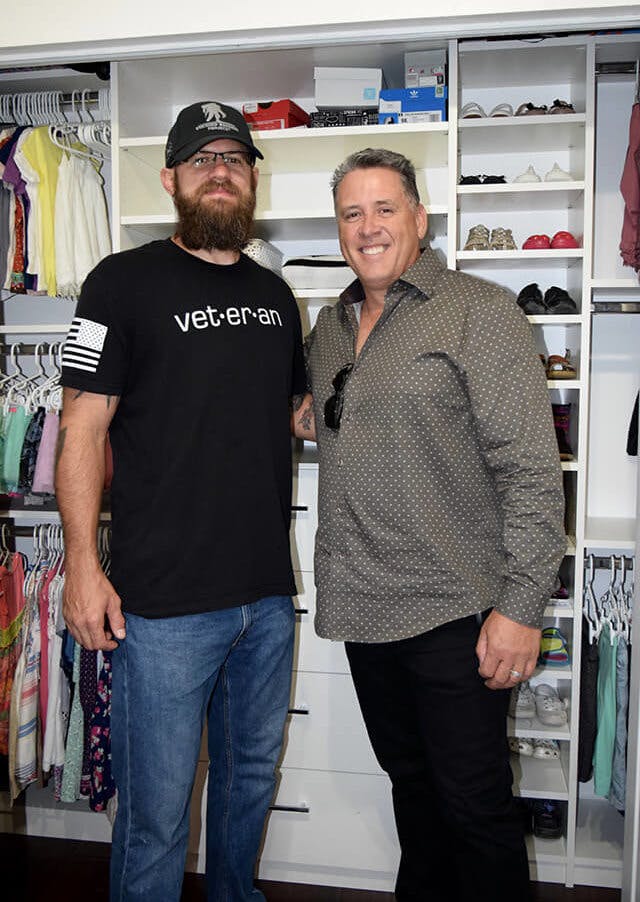 Pictured: Carlos Rodriguez (left) with Sal Roldan (right).
The master His & Her's closet is a custom white-melamine design with 8-foot panels, built-in cabinetry, and adjustable shelving. It was designed specifically around Carlos and Samantha's wardrobe.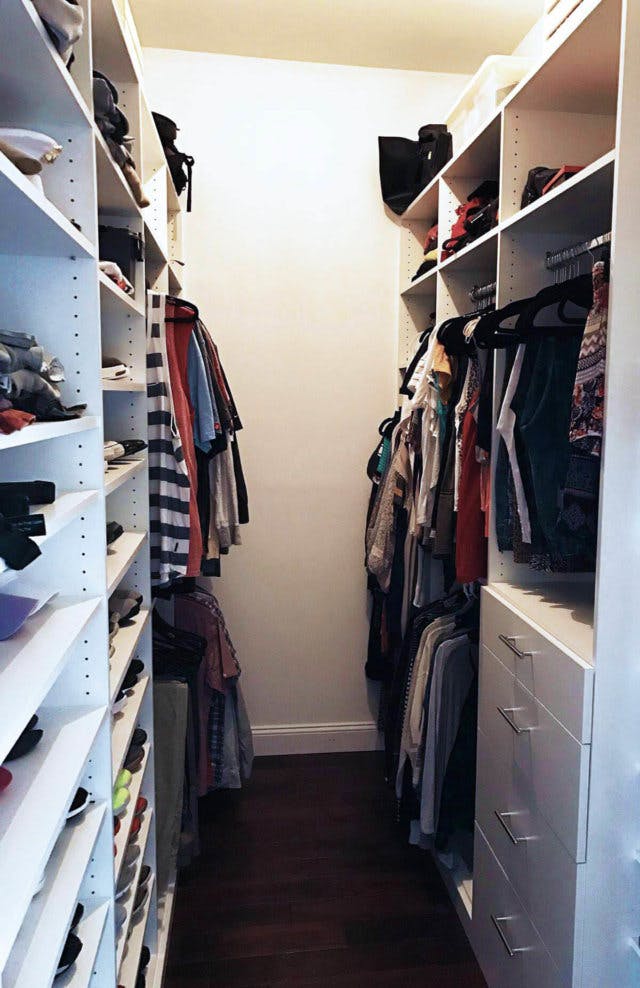 "I want to thank Closet Factory Miami for coming in here and blessing us with closets around our house," says Carlos. "Derek [Enriquez| designed them, taking the measurements, and did a wonderful job. Sal, [thank you] for giving the blessing and the donation… We appreciate it, and it means a lot to us that you guys did this."
"The experience was awesome!" says Samantha. "I recommend it to anyone who wants to organize their closet and have a really good space in their house."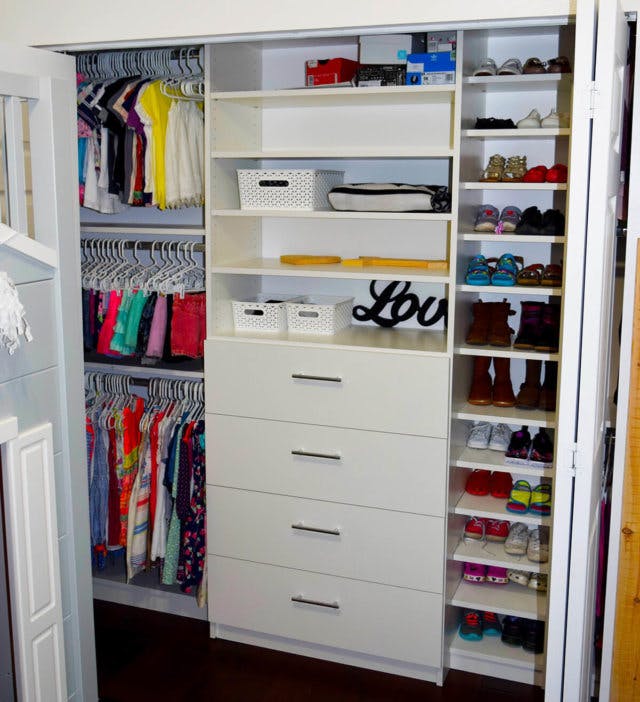 In addition to the master closet, Sal built custom systems for Carlos' daughter's room, the guest room, and his home office.
"This project was important to me because Carlos put his life on the line to serve our country," Sal explains. "It's an honor really. Everyone I've ever met who's fought in our military, they did it from the heart, because they wanted to make a difference in the world. Now I want to make a difference in Carlos'."