Client Testimonial: Organization Systems Throughout the House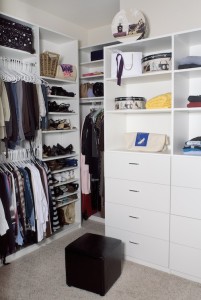 Our location in Raleigh recently helped a client who was downsizing and moving into a new home. Starting with a more efficient closet system and a home office, the team ended up designing organization systems throughout the whole house. Here is what homeowners Alan and Irene had to say about the experience:
"Moving into a new home is always exciting – but even more exciting when you can create your own personal touches. Thanks to Suzanne Pail and the Closet Factory in Raleigh, NC that's just what we did!
We wanted a built in office, and a walk-in-closet. We ended up with an entertainment center, bar, kitchen shelving and improved garage storage as well.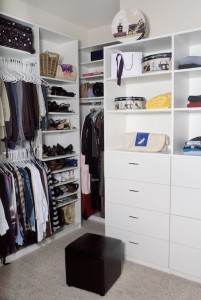 We have dealt with other companies and they want to give us what they think is best! What's nice about the team at Closet Factory is that they listen, make suggestions, help us get what we want, and make it fit into the space available.
The office was exactly how we had pictured it – from the colors to the design to the perfect desks, shelves and closets! And even though it is a place to work it's warm, welcoming and spacious. We love spending time there.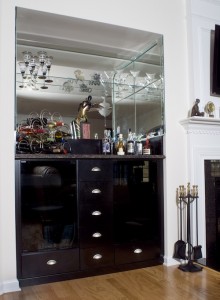 The closet – well, that was like magic. The space was small and yet now it feels so large even with all the hanging space and drawers and shelves. There are so many great features but our favorite has to be the built-in hamper.
Working with Closet Factory became like working with family – so we added a self designed entertainment center and bar, kitchen sliding shelves and trash drawer. We even created more storage and a work desk in the garage.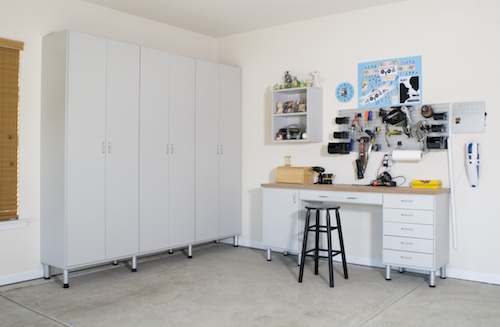 The prices were fair and the workmanship excellent. We highly recommend Closet Factory in Raleigh. Kudos, kudos, kudos!"
Get your own organization systems just in time for the new year. Call for a free design appointment today, (800) 838-7995 or sign up online.