Before & After: From Attic To Custom Nursery Design Just In Time For Baby
After learning that your family is having a baby, one of the first things you'll stress over is the nursery. Don't worry, that's natural.
Besides, the nursery is where you and baby's precious bonding moments take place – from bedtime stories and feedings in the middle of the night, to rocking chair lullabies and tummy time.
Here's how one grandmother converted her old attic space into the perfect custom nursery design just in time for baby.
Know What You Want
"A grandmother wanted to convert a storage area into a baby room," says designer Georgia Kukoski from Closet Factory Richmond. "And later, [she wanted] the room to be used as a closet."
This presented a unique challenge for Georgia: design a space to serve one purpose now while keeping options open to serve another purpose later.
Don't Settle For Style
You don't have to settle for a pastel palette of blues and pinks, or themed designs of farm animals. The nursery should reflect your own unique style and taste. Working with a personal designer like Georgia allows you to choose the colors, materials, layout, and accessories that go into your custom nursery design.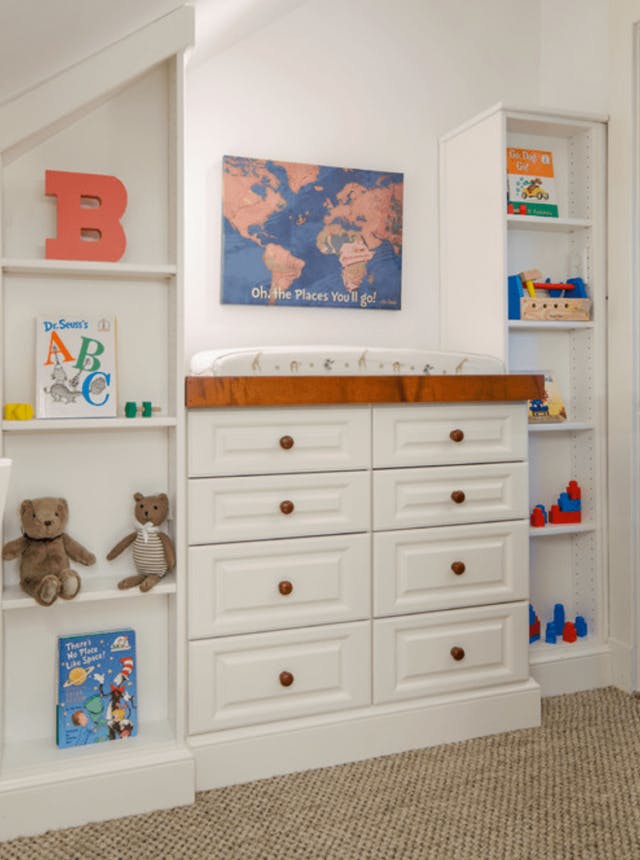 Here we have white painted wood built-in shelving and drawers with raised-panel faces. There's even a changing station on the countertop!
Design Challenges
When converting a space like an attic, there are some inherent challenges that only a custom design can solve.
"The walls were at an extreme pitch," Georgia explains. "And the room had exposed ductwork that we wanted to hide."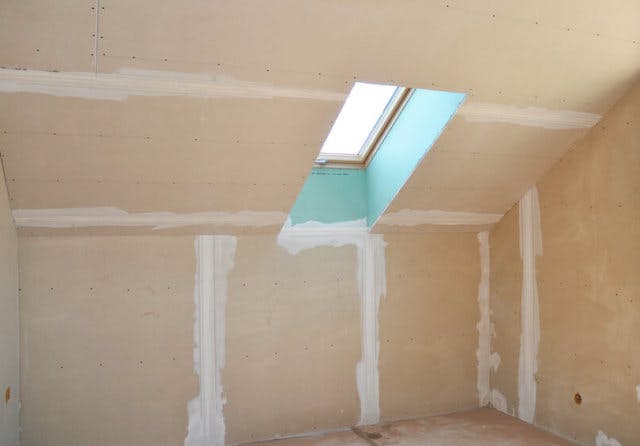 Every piece of this nursery was cut to the exact specifications of the room, allowing Georgia to avoid winding up with leftover 'dead space' between cabinets and the angled roof.
Because your baby will accumulate clothes, toys, and books as they get older, it's important to maximize every available inch of storage space now, rather than worry about clutter later.
Decide On An Anchor
Whether it's the nursery or your living room, every room in your home should have that one anchor that ties the décor in together. In this custom nursery design, it's the beautiful crib (and maybe even that adorable rocking horse/bear).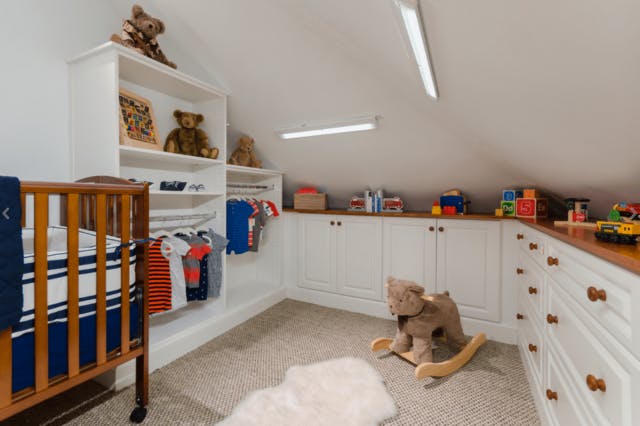 Thanks to custom painting and staining, Georgia was able to create a cohesive tone by matching the countertop trim with the crib.
Don't Overlook Function
Sure, you want your baby's nursery to be stylish and serene, but don't overlook the importance of creating a space that's equally functional.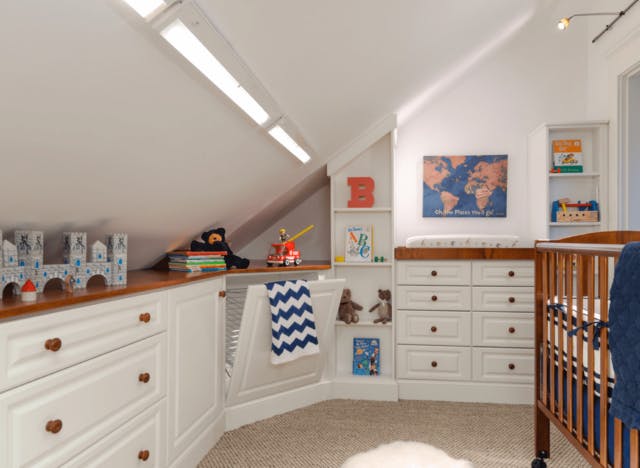 In this design, a concealed hamper helps keep dirty laundry off of the floor. Low hanging sections also allow little ones to be able to reach their own clothes, which builds good organizational habits early on.
TIP: Adjustable rods and shelving can adapt to your baby's wardrobe as they grow from newborn clothes, to 0-3 months, and beyond.
Adding Decorations
What kid doesn't love toys? They make fun decorations for your nursery, but in the case of newborns, you have to keep a careful eye on the number of toys you store in the space. Even if toys are too big to be swallowed, they can still represent a danger to the baby.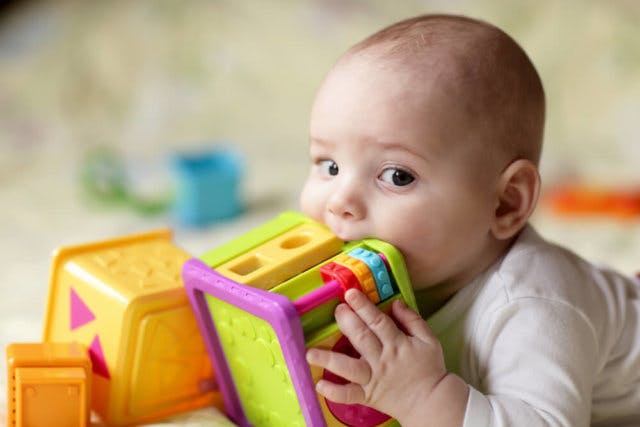 That's one of the reasons why Georgia and her client decided to incorporate cabinets along the wall, as opposed to open elements like shelving and cubbies. Cabinet doors allow parents (and grandparents) to keep toys neatly tucked away until it's time to play.
"The result is a space that works beautifully," says Georgia. "In fact, this project won the NARI Central VA Contractor of the Year Award in the Organization Remodel/Uplift Category!"
Custom Nursery Design Now, Dream Closet Later
After baby has outgrown the nursey, it would be a shame to let such a beautiful space go to waste. Luckily, Georgia's client will be able to use the room as a walk-in closet. White is a classic color, and she'll have plenty of drawer and cabinet storage. However, once the crib is out of the picture, she may consider adding shoe storage and additional hanging sections along the wall.
By working with an actually custom company like Closet Factory, it wil be easy to match any new updates with the existing space when the time comes. Not that anyone is in a rush for baby to grow up…