8 Walk-In Closet Ideas To Inspire You
So it's a new year, and you've promised yourself that you'll be a much more organized person than you were last year. Therefore, you decide to treat yourself to a custom-designed walk-in closet after hearing about the functionality and value that they add to your home. However, you haven't the slightest idea of what you want or where to begin.
Sometimes, all it takes is a bit of visual stimuli to get the creative juices flowing. We've compiled eight beautiful and functional actually custom closet designs to inspire you.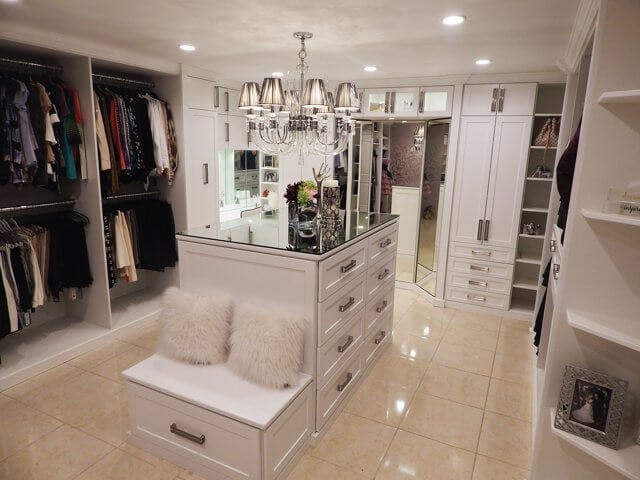 This white melamine walk-in boutique comes equipped with ample hanging space and three-way glass mirrors.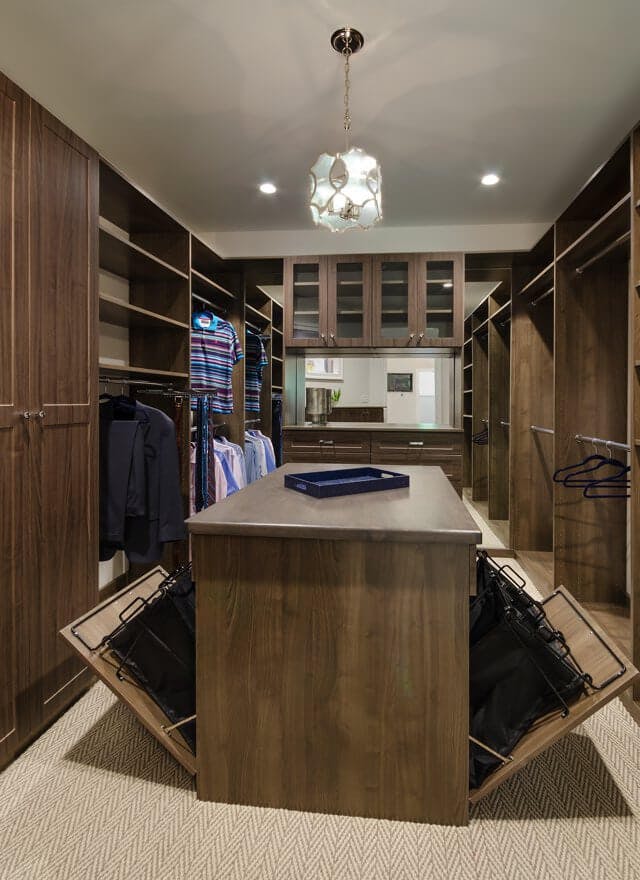 Those who want a more streamlined laundry experience will love the tilting laundry hampers in this walnut walk-in closet.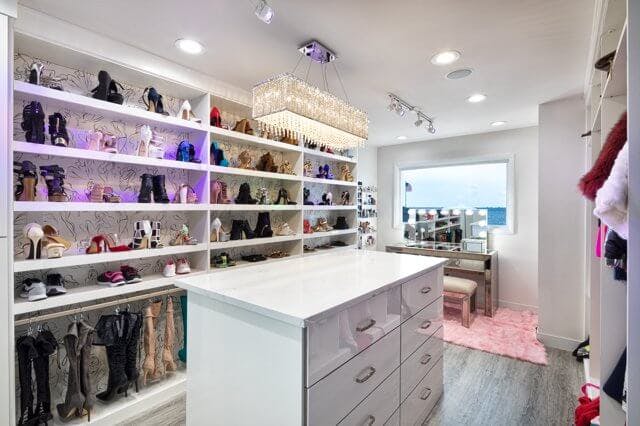 Shoe fanatic? Display each pair of shoes loud and proudly with LED lights and custom backing in this polished white melamine boutique.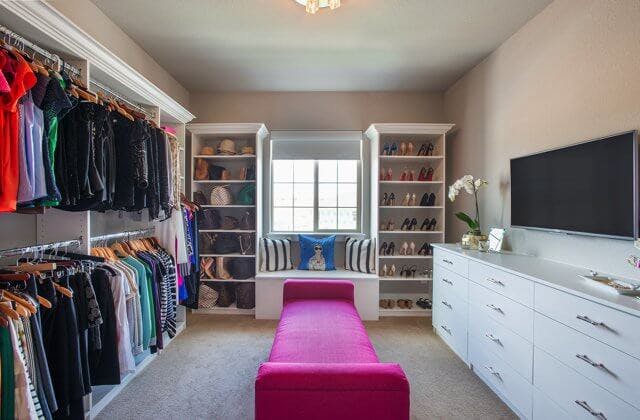 Got an empty bedroom that you don't know what to do with? Transform it into your own dressing room, equipped with a window seat, shoe shelves, and a multi-drawer dresser.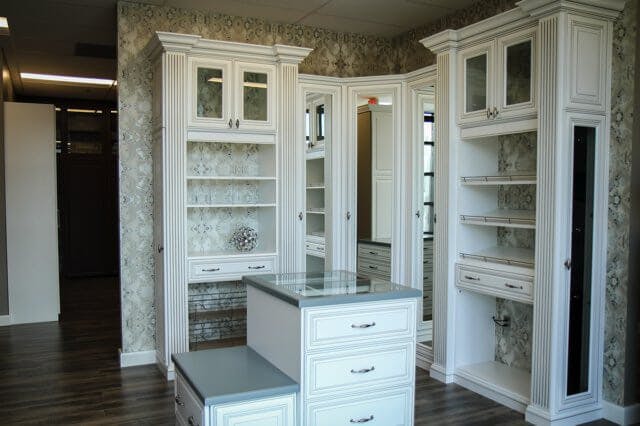 If you want your closet to look like something out of a royal palace, consider a design that features finely tuned edging, custom molding, and slanted shoe shelves equipped with polished steel toe stoppers.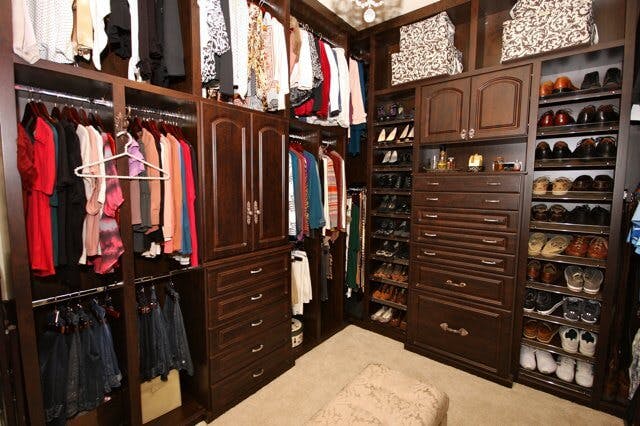 For those who are looking for a closet design that makes each section of the closet really stand out, try something like this luxury dark wood design.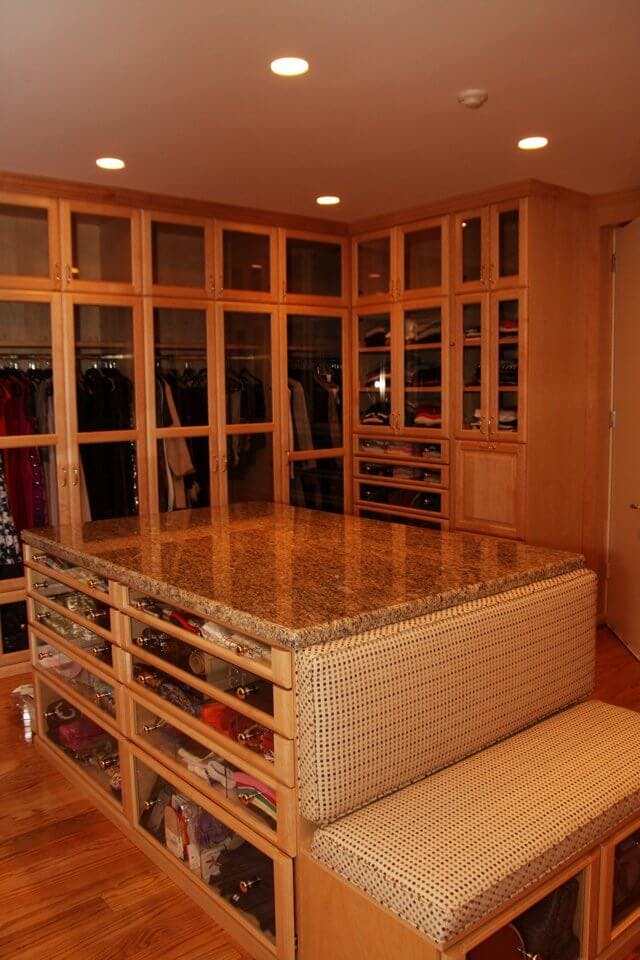 Do you want a design where you can view your belongings at a glance and keep them neat and organized? Go for all glass doors and drawers like this cherry wood veneer walk-in.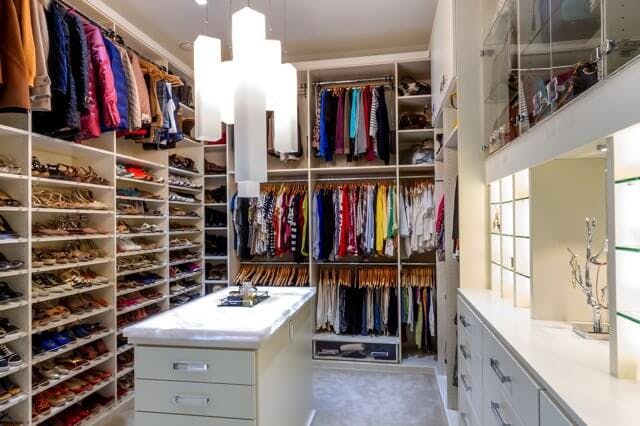 This style of dressing room is for the fashion aficionado. With shelves upon shelves of shoes, drawers for days, and LED lit cubbies for displaying precious sunglasses, you'll feel like you're walking into heaven every single day with this closet design.
Closet Factory and its professional designers can help you get the most out of your space with a beautiful custom closet.