7 Ways a Custom Closet Can Simplify Your Morning Routine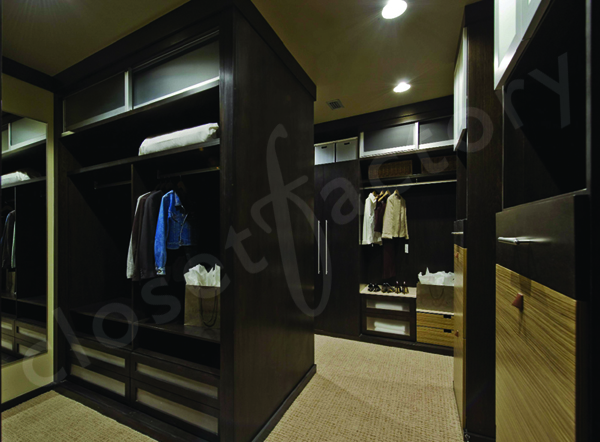 The morning shuffle, it's the thing we all dread when that alarm blares in our ear. The constant shift between getting ourselves ready for work, the kids ready for school and ensuring everyone gets out of the house on time is exhausting, but there are ways to make it better.
What if you could easily find both pairs of shoes without having to tear your bedroom apart? What if your kids could find their own clothes and be dressed before breakfast? What if everything in your closet had a dedicated space that was not only organized but also visually appealing?
Taking the time to hire a professional to design and organize your closet space will simplify your life and make your morning shuffle less jarring.
So where do you begin? Our Closet Factory Houston designers came up with seven ways to help create order out of chaos.
De-Clutter Your Closet – Move boxes and storage items to the garage or attic so you can clear space for the things that matter like your clothes, shoes and other accessories.
Keep Clothing You Use – Make a habit of purging clothes on an annual basis, if you haven't used something for 2 years, chances are you never will so donate them to your favorite charity.
Optimize Your Space – If you have visible wall space then you have room to get organized. Take advantage of the space by adding additional storage.
Create Visibility – Organize your clothes, shoes and other accessories by color, season and size this will make it easy to find exactly what you need.
Add Accessories – Save more time by adding belt racks, jewelry drawers and tie racks to your closet space.
Get a Professional to Help – Let an experienced professional help you create a space specific to your needs. Design consultants can share their expertise on storage, design and organization and decorative ideas.
Personalize Your Space – Your closet is all about you so make personal by accenting a wall with your favorite color.
Creating a closet space that is organized and serene will make it a space that you'll want to fit your morning routine.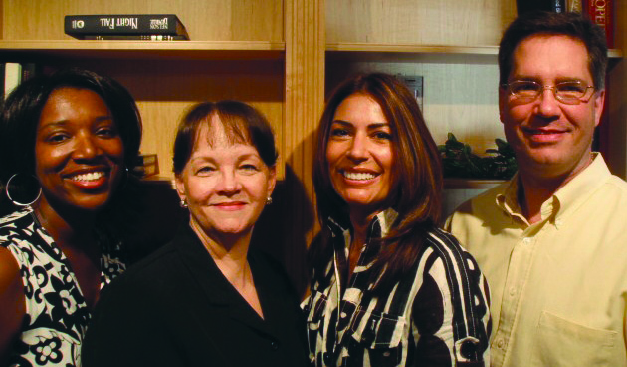 Designers Tracy, Linda, Kim and Jeff from Closet Factory Houston
What is the least favorite part of your morning routine? If a disorganized closet in your household is holding you back, a custom closet organizer system is the best solution for you.

Request a free consultation with a professional closet designer. We have locations nationwide to serve you.