3 Closet Trends To Help You Achieve A Dream Closet Makeover
The end of the 2016 is slowly approaching which means an emergence of new closet design trends. The upcoming year is looking to bring a slew of fresh looks and ideas into homes everywhere. Consider incorporating one or all of the following storage trends into your next closet makeover.
His and Hers Separation

Couples are sharing more than ever now, all the way down to the closet. What is commonly known as the "His and Hers" closet is apparently all the rage these days, with couples looking to create a system that effectively brings together their belongings and distinctly separates them in a nice clean way.
Typically, His and Hers closets feature a combination of two different kinds of finishes: dark colors like espresso for the man and bright vibrant whites with shiny metals for the woman.
Transparency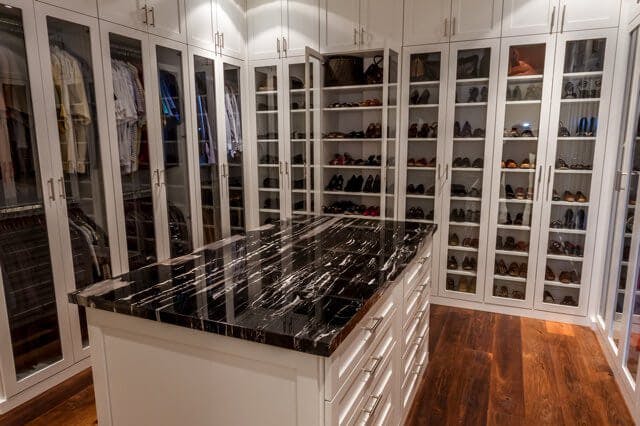 People really want to see their items at a glance without having to open anything, which is why they're opting for transparent materials such as Lucite and glass to adorn their closet designs.
Since people are investing in a dream closet, they want to make sure that it truly represents them. See-through materials allow clothing to be displayed similar to how products are shown at exhibitions. Not to mention, they make each and every piece of clothing feel like they're part of a special collection.
LED Lights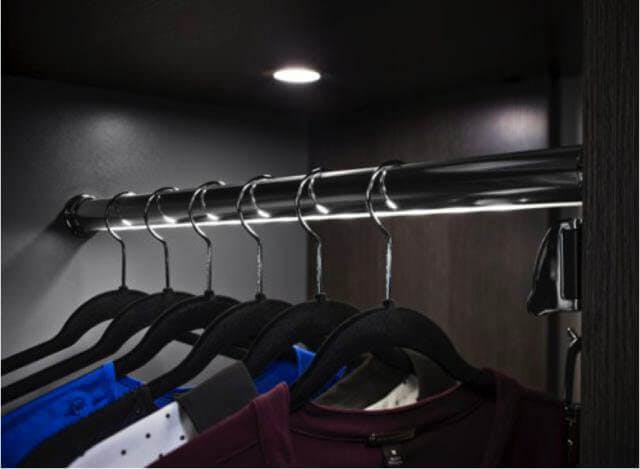 Adding to the idea of making a closet look as glamorous as possible, people are slowly adding LED lighting to their closet systems, especially overhead lights above hanging rods. Lights accentuate certain areas of the closet and are a lifesaver when you can't differentiate between a navy blue cardigan and a black one.
Of course, LED lighting can be a bit on the pricey side, but it is well worth the investment, as it has the power to turn a boring closet into a personal boutique.
Want more closet design ideas? Check out our free 2016 Closet Design Guide!