3 Areas to Put Your Wine Cellar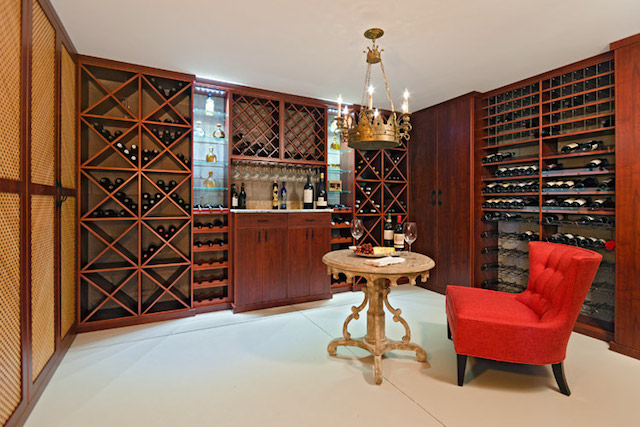 So you're a wino. You can tell a $30 bottle from a $50 in a matter of seconds and taste a corked bottle from the tiniest sip. You've been to the Napa Valley more times than you care to divulge, and the taste of a mellow zinfandel after a long day of work is one of your life's true pleasures.
So what, pray tell, are you waiting for? Your wine bottles are important to you, prized possessions if you will. So why relegate them to dusty wine shelves and neglected cupboards? The time has come to invest in custom wine racks, and naturally, we are just the people to help you.
Once you've decided that your wine deserves a better organization system, the conundrum arises of where the system shall be installed. Obviously we have a vast array of wine cellar solutions and stylistic decisions that can be discussed with your designer. But, the location of your future wine nook is a more personal choice, and it requires some serious pondering. Let's investigate.
1 – The Entertainer
The most obvious and easily accessible place to store your wine is in the kitchen or pantry. This is perfect for the couple who throws regular dinner parties, or a single gal who hosts all the movie nights. If you are having a lot of guests over on a regular basis, this is definitely the wine storage solution for you.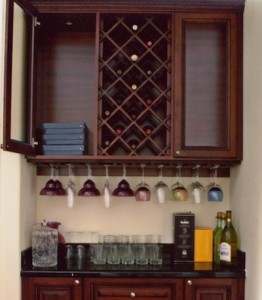 2 – The Bedroom Bubbler
You like to drink your wine on special occasions, and by wine we are almost exclusively referring to champagne. For an extremely luxurious touch, install your wine storage in you bedroom, complete with a home bar area. After a long day of work, the prospect of walking only a few steps from your bed to refill your glass is quite tempting, is it not?
3 – The Collector
You have such a large collection, there are really only two places it will fit: the garage or the basement. For someone who takes pride in having a 1973 Sauvignon blanc, you need an elaborate wine storing system. But with so many bottles, it moves past the realm of cute kitchen décor. While you may want to install a cooler in a more accessible room for wines that are on the soon-to-be-enjoyed roster, a room with a lot of storage space, and not much visibility, is your best bet.