Installers Make The Difference
The position of Installer is critical to the outcome of a successful project. Our projects vary from simple straight-forward closets that take basic cabinet installation skills to more complicated designs that require some finish carpentry techniques. The goal is to take the design and transform it into the vision that the Designer and client had for the space.
The company provides vans and tools needed to perform the job successfully. The right candidates must feel comfortable using power tools and pay careful attention to detail. Some installers work in pairs while others work on their own. Communication is a key element to this position. Installers interface with the different departments and direct managers throughout the day. They also speak with clients to show them the finished projects.
We have a complete training program that allows individuals to master the skills needed to install everything from the simplest closet to the most intricate entertainment center. The position of Installer is best seen as a career move because the more one masters the skills, the higher the income potential.
The career you've
been looking for
Installers like Designers experience daily changes in their workplace. This position is best for people who love working with their hands, enjoy a fair amount of freedom, are self-starters, can meet deadlines, love to be self-sufficient and able to ask for help when needed. This position is more than a job. It isa career in which compensation grows as skills and knowledge do.
Installers make or break the success of the design. Sometimes the unforeseen happens, and the project requires modification on the spot. Installers solve problems with input from their direct manager, customers and Designers. It is important to stay calm because there is always a solution. Our experience for almost four decades has made us very experienced in this regard.
We fully train our installers so they can become the best at their position. Many of our Installers have been employed at locations across the country and have been with us for ten or even twenty years. They are proud of the projects they have been involved in building and takes pictures of their work to show off. It is very inspiring to work in this position and see how happy we make clients.
Find Jobs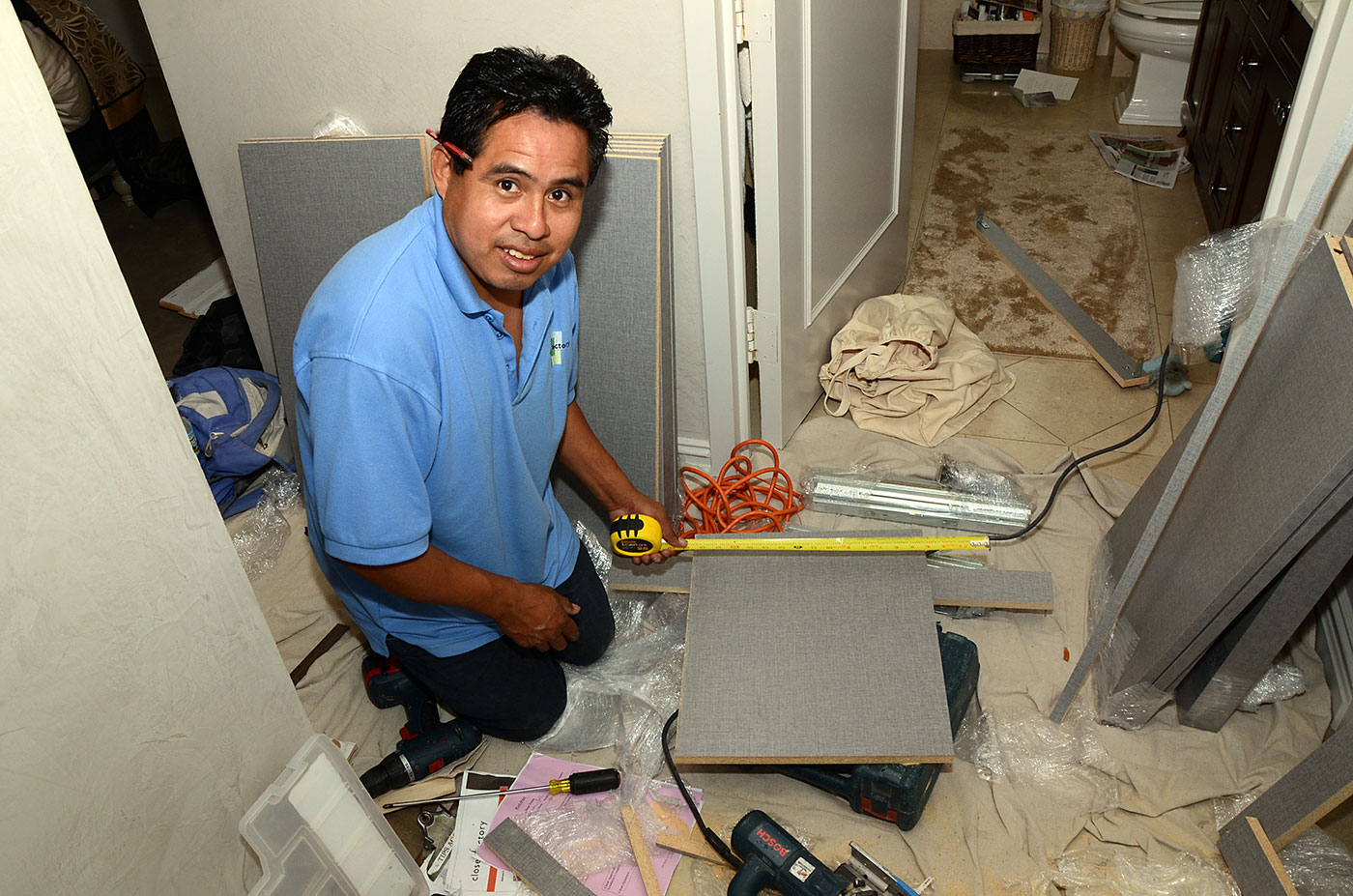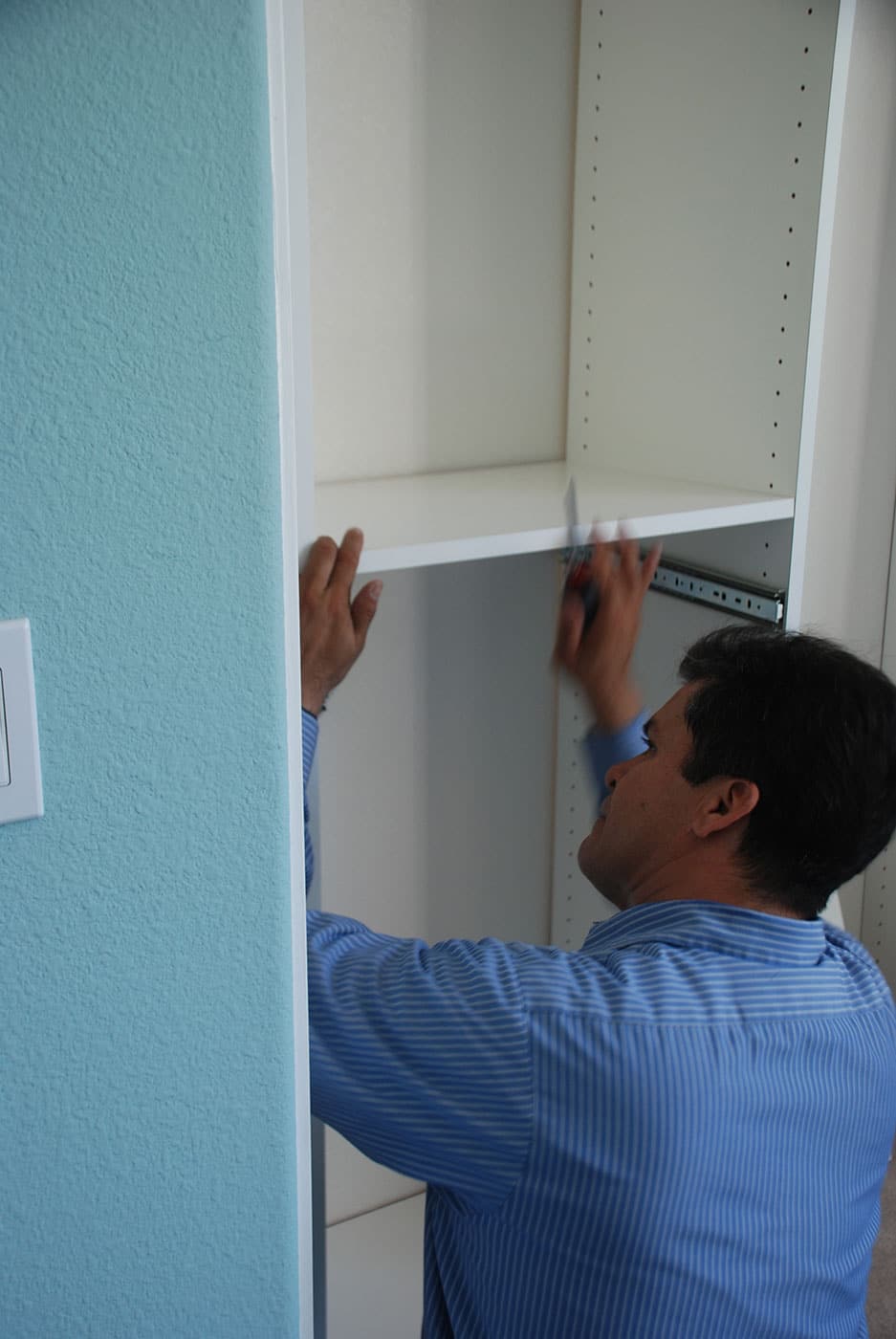 Interviewing and
what's next
Interview Steps:
Phone interview
In-person interview
Wear work clothing or business casual to in-person interviews. It's not uncommon to receive an offer at the interview, although some locations prefer to call candidates back with an offer.
Example Interview Questions:
What experience do you have in installation?
Have you worked with 32mm cabinets? If so, explain the type of work you did.
Our customers are extremely important to us, and we must take care of them and their homes. What jobs have you had where you worked with customers directly, and explain the type of interactions you had with them.
Once Hired:
We provide on-the-job training by pairing apprentices and installers with lead installers to train and assess your skill level. Once you have had the opportunity to experience a few installs, the installation manager will customize the training to accelerate your learning curve.
Realistically, most trainees, regardless of skill level, will spend a minimum of several weeks working alongside lead installers before going out independently. Apprentices can take weeks to months to get the knowledge and confidence to work by themselves. Some locations have installers always paired while others don't.
Employee supplies:
Company supplies:
Training
Logo t-shirts
Complete set of tools
Company van for installations
The compensation varies based on skill and franchise owner. It's best to discuss pay and benefits at the interview.
Apply Now