Top-7 Tips to Help You Prepare for Custom Closet Installation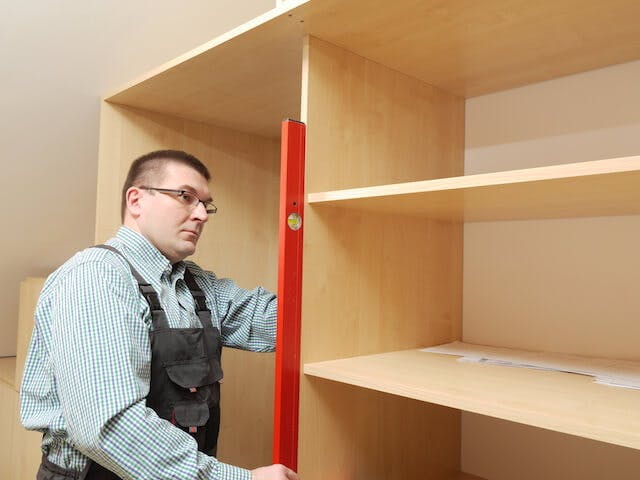 Congratulations! You bought a custom closet system and your closet installation has now been scheduled. Soon you will be welcoming a beautiful, functional closet into your home. In order to prepare for your new closet system, here are the key things you can do before the installers arrive:
1 – CLEAN UP: The installers need a flat, blank wall in order to do the installation. Remove all personal items including clothes, shoes, purses and so forth from your closet. This is a great time to clean out your clothes and take them to be donated. Also, remove any shelves, cleats, baseboards and clothing rod. Anything that is movable needs to be taken out.
2 – PAINT: It's recommended that if you want to paint the closet wall, you do so at least two days before the installation. That way, the paint has time to dry. Painting the walls helps to give the closet a fresh facelift especially if you ordered an open back closet system where the wall can be seen. Painting walls to contrast with the color of your closet system can also give the entire closet a great look.
3 – NEW FLOORS: This is the time to either clean or replace whatever flooring you have in the closet. Once the closet system is installed, it will be laborious to remove it if you decide later that you want new floors. If you are keeping your existing flooring, make sure it's cleaned before the installation.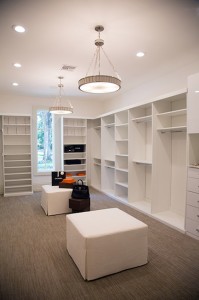 4 – CLEAR THE AREA: Your closet installation is light construction, so remove all pictures, mirrors and knickknacks in the immediate area since the installers need a clear path to the closet and its surrounding area. If the walls that adjoin the closets have artwork or decorative items, remove the items so any hammering won't cause something to shake or fall.
5 – PLAN A PLAYDATE: If you have small kids, this is a good time to plan a playdate at someone else's home since there will be construction materials lying around and you don't want them to get hurt. Make a plan as to where to keep your pets for the day since the workers have to carry materials in and out and you can't constantly watch the door for a pet that's not allowed outside.
6 – DECORATE: If you have a walk-in closet and you're interested in making it your personal woman cave, shop for finishing pieces such as rugs, chairs, footstools and other accents. This is also the time to replace all of your old hangers with new ones to give your closet that showroom look.
7 – MAKE TIME: Decide on how you want to organize your new closet – whether it's color coordinating or sorting by seasons. Then schedule enough time to organize your clothing and shoes before putting them back in the closet. This is a good time to clean your shoes and purses, get certain items dry cleaned or properly store your occasion clothes. Have fun organizing your accessories in your new closet's accessory drawers and custom components. You now have a beautiful closet system, so use it wisely by keeping it free from clutter.
Once again, congratulations on your gorgeous new closet. Here are some organization tips on how to keep that closet looking great for years to come.