How to Organize Halloween Decorations & Family Costumes
Spending time with the family getting the house ready for the holidays can be fun, but figuring out how to organize Halloween decorations and costumes can leave you feeling stressed and pressed for space. Here are a few tips for storing your ghoulish décor in the most efficient (and space-saving) way.
Halloween Costumes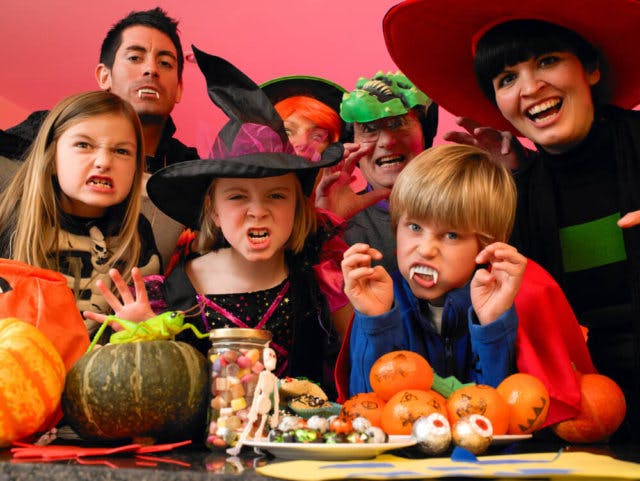 The best way to ensure that your family's surprisingly expensive costumes last for more than one Halloween is to store them in garment bags that can be hung up in the garage or a utility closet. For extra-large ensembles (i.e. your inflatable sumo wrestler costume), place these in vacuum-sealed storage bags, which will help keep your costumes dust-free and dry without taking up too much additional space.
BONUS TIP: Color-code to help organize Halloween decorations by using an orange vacuum-sealed bag.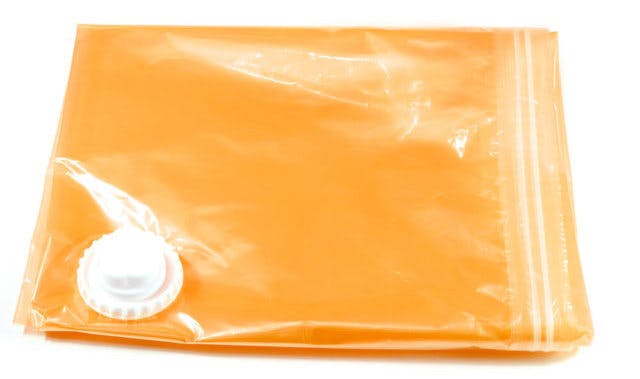 Storing String Lights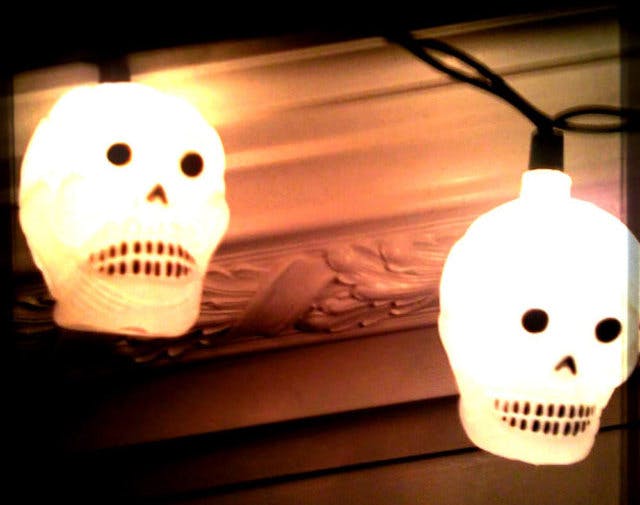 Halloween string lights make for fun outdoor decorations, but too often they end up tangling in the bottom of a storage bin. Instead, wrap them around an old paper towel roll to keep them organized. To avoid breaking any bulbs, keep them inside of a storage box and in an insulated bag.
BONUS TIP: Use masking tape to label where your outdoor lights go (i.e. the roof, front hedges) so next year you won't waste time trying to figure out what fits where.
Packing Decorations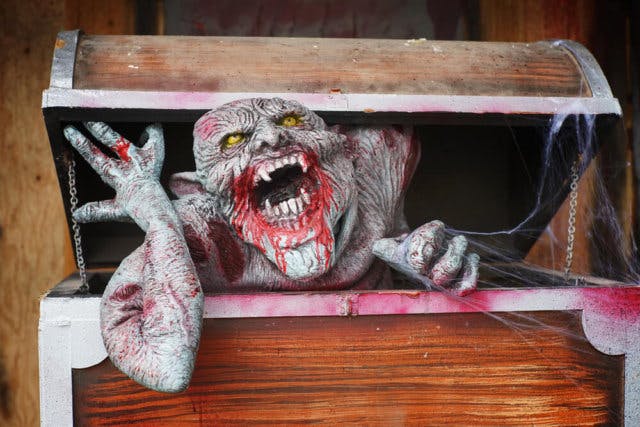 When it comes time to pack the fake severed limbs and cobwebs away, load what you're going to need first next year on top. This way, you won't be forced to rummage through the entire box.
Make sure that you don't pack boxes too full either. You want them light enough that they can be placed back on a shelf or in a garage cabinet easily.
Fake Blood & Other Knick-knacks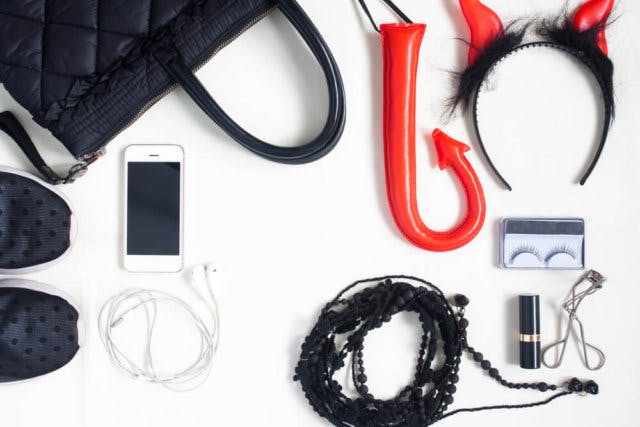 Don't toss those tubes of fake blood into your big box of Halloween décor, or else they're likely to get squashed and explode all over everything.
Instead, store smaller accessories (from fake blood to devil's horns) in a jewelry tray, tackle box, or any other type of storage case with multiple compartments.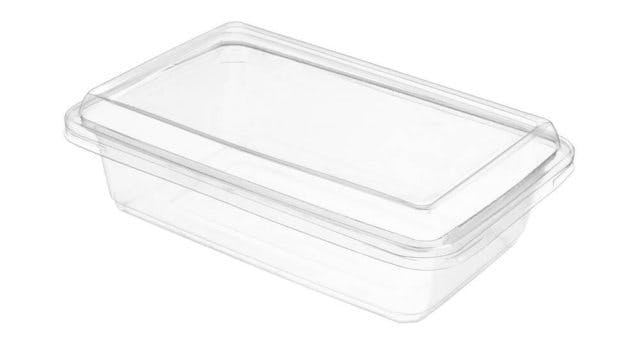 BONUS TIP: When it comes to choosing the right type of storage containers, remember that clear plastic containers grant visual access to your Halloween decorations without having to open them.
Organize Halloween Decorations to Save Money
Once you have a plan for organizing Halloween decorations and your family's costumes, you'll save money by not having to buy replacements each year. Get started by taking an inventory of everything you want to keep (that Judge Ito costume can probably go) and consider possible storage areas, from the garage to an attic closet.