How To Create The Perfect Closet Storage For Your Man
In case you didn't know, men really aren't that lazy when it comes to closet storage and organization.
Sure, they tend to scatter their clothes around the house from time to time, forcing you to pick them up more times than you would pick up eggs at an Easter egg hunt, but it's because they aren't inspired to be organized.
You know what would inspire them? A closet. And not just any closet — a closet that is actually customized to their needs.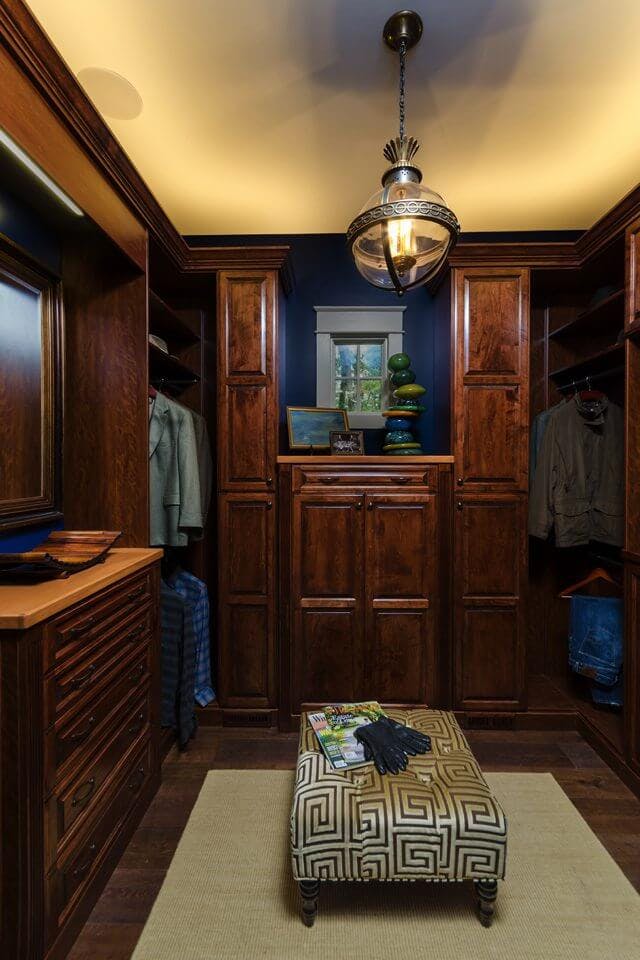 However, it's likely that they won't have a clue of how to design their own closet storage. Most likely, you'll elicit an "I don't know" if you ask them. Lucky for you, we have some styling tips for designing the perfect men's closet that will inspire your man to actually want to focus more on how he gets dressed and organizes his clothes.
Go Dark
First and foremost, you'll have to choose a finish for your closet system. There are many choices for him, but at the same time there aren't. Essentially, men love one type of finish and that is of the dark variety. Chances are, your man won't be flattered with lighter color choices such as white melamine. Luckily for him, he's got plenty of choices like Espresso, black, and walnut. Most menswear like suits are usually dark, and you want his clothes to blend in perfectly with the overall dark décor.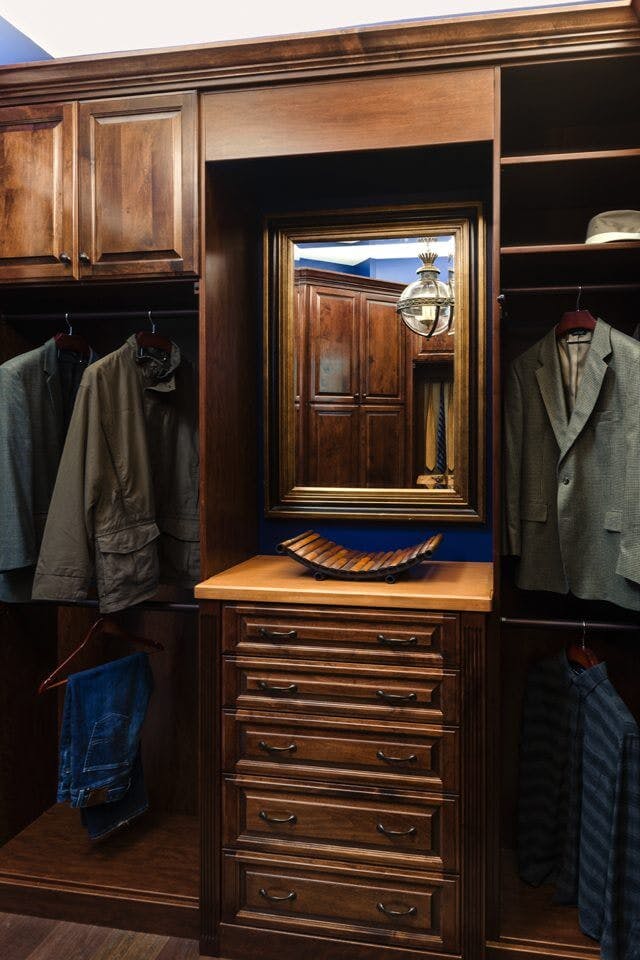 Take Inventory
Second of all, do a thorough analysis of your man's wardrobe. What does he like to wear? What does he wear often? Does he have many accessories? Depending on the answers to these questions, the closet will take different shapes and forms. For instance, if he is that frequent traveling businessman with a few suits, he won't need that much hanging rod space, because he won't be around. A great closet accessory to add is a pull out rod. Why? When your man comes back from a business trip, it's a convenient way to hang his suits that come back from the dry cleaners. Also, incorporate a hanging closet storage area for pants so they can hang down instead of being folded. This prevents damage to the fabric and makes the pants last for a longer time.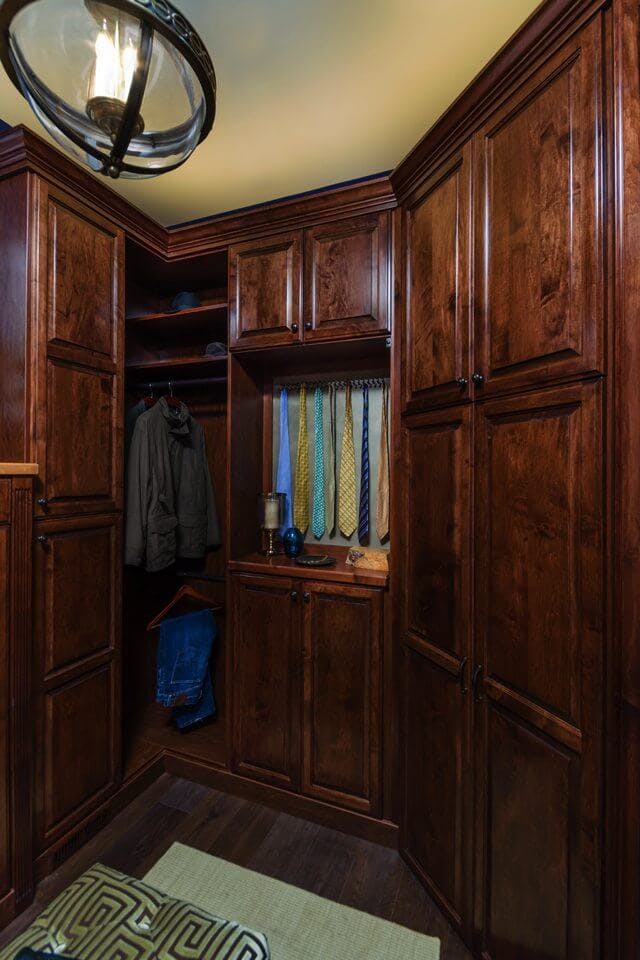 Accessories Create Additional Closet Storage
Lastly, make sure the closet has many drawers and racks. Men don't have as many clothing as women, but they do have their own variety of accessories like wristwatches, belts, and ties. With a busy lifestyle, men really want to get ready quickly and efficiently as possible. Knowing where the little things are can save an ample amount of time in the morning.
Transform your closet space with a design that's been customized around you and your wardrobe. Find out more.