A Brief History of Presidential Closets (In & Out of the White House)
As America prepares for a new Commander-in-Chief to assume office, we take a look back at Presidential closets throughout the years, and how some even managed to become part of our nation's history.
After serving as President, George Washington enjoyed taking solace from his fans in one of two large walk-in closets.
After declining to run for a third-term as President, George Washington retired to his Mount Vernon estate with his wife, Martha. The second story of their colonial mansion consisted of a south-facing sunny bedroom with two luxurious walk-in closets. Providing both increased storage space and room to relax, the closets afforded the Washingtons sanctuary from their many overnight visitors, not to mention the hundreds of admirers who stopped to pay their respects to the former President.
Although George himself deserves credit for most of Mount Vernon's interior design, the couple's bedroom was the domain of Martha, who insisted that "the Room intended for her Chamber" to be "done quite plain." The plaster walls were whitewashed, the ceiling left unadorned, and what simple woodwork remained was painted a light Prussian blue.
While John Adams was with the Continental Congress drafting the Declaration of Independence, his wife, Abigail, pestered him about remodeling their closet.
From Abigail Adams, dated August 29, 1776: "I have possession of my Aunt's chamber in which you know is a very convenient pretty closet with a window which looks into her flower Garden. In this closet are a number of book shelves, which are but poorly furnished, however I have a pretty little desk or cabinet here where I write all my Letters and keep my papers unmollested by any one. I do not covet my Neighbours Goods, but I should like to be the owner of such conveniences. I always had a fancy for a closet with a window which I could more peculiarly call my own."
Thomas Jefferson's closet was actually above his bed.
Ventilated by three porthole openings, the closet was reached through the doorway to the right of the bed, which hid a small set of stairs. What exactly did he keep there?
According to a letter Jefferson wrote to his daughter Martha in 1815: "In the closet over my bed you will find a bag tied up, and labelled 'Wolf-skin pelisse,' and another labelled 'fur-boots,' wherein those articles will be found."
The ghost of Abraham Lincoln reportedly haunts a closet in upstate New York.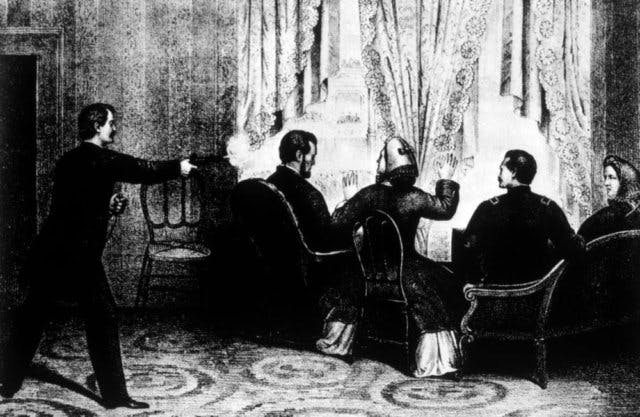 Clara Harris and her fiancé, Henry Reed Rathbone, were seated next to the President on the night he was assassinated. Upon returning home, Clara found herself unable to throw away the bloodstained dress she was wearing, and so she hung it in her bedroom closet, then had the opening bricked up.
Exactly one year later, Clara was awoken by laughter and a strange creaking sound. When she turned, there, sitting in her rocking chair, was the ghost of Abraham Lincoln, staring off at the bricked up closet. At the stroke of midnight, he disappeared
Warren G. Harding often met his mistress, Nan Britton, in a coat closet off of the West Wing for their "romantic" getaways.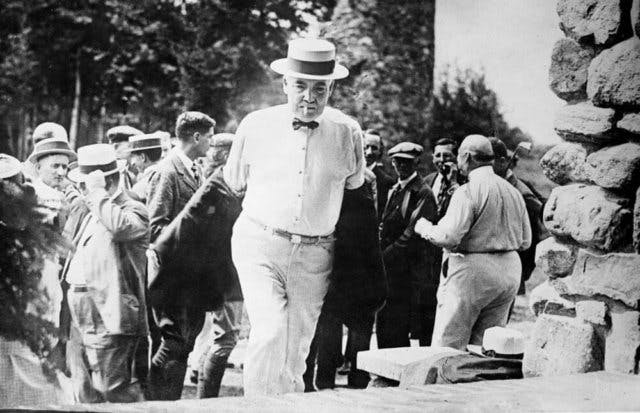 The affair between Harding and Britton lasted six years, well into Harding's residency at the White House. In her book, Britton described the locations Harding secured for their encounters, from Harding's Senate office couch to one of the White House coat closets.
"This was a closet in the anteroom, evidently a place for hats and coats," writes Britton. "We repaired there many times in the course of my visits to the White House, and in the darkness of a space no more than five feet square the President and his adoring sweetheart made love."
One of Harding's Secret Service agents would knock on the door to let them know when the First Lady, Florence, was approaching.
Harry S. Truman owned so many pairs of shoes that he needed to expand the White House's closet space.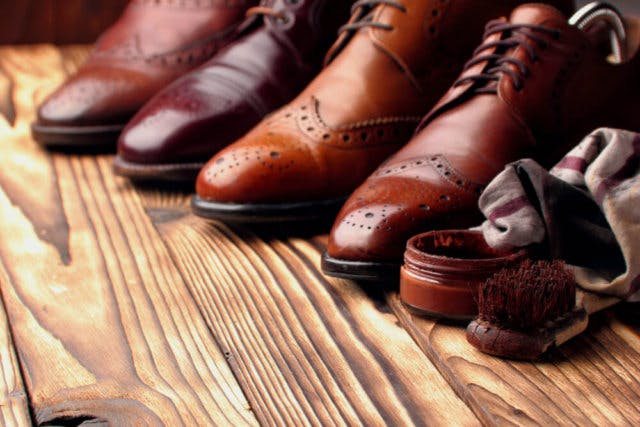 Without question, Truman was one of the most dapper presidents in history! An advocate of classic menswear, he owned a total of 96 pairs of shoes, including a wide variety of the oxford style. If some of them seem rather small, that's because Truman wore a size 7! In total, Truman's collection consisted of 5 pairs of boots, just 1 pair of loafers, 4 pairs of sandals, 42 pairs of regular shoes, 3 deck shoes, and a whopping 41 slippers!
LBJ bugged the Oval Office and kept the equipment in the office closet belonging to his Appointments Secretary, Jim Jones.
Pictured above is political aid Bob Haldeman's original White House office. What's interesting about this particular photo is that, years after it was submitted to the Richard Nixon Library, a notation was discovered on the back. It reads: "Bob Haldeman's office (next to Oval Office) showing closet on right containing LBJ's electronic gear that related to the bugging of the Oval Office. The box at upper right corner is Presidential locator board. This was Jim Jones' office under LBJ. Haldeman redecorated and remodeled."
Although it is Nixon and Halderman who are most widely remembered for their roles in the Watergate bugging scandal, perhaps it was Nixon's predecessor who got the ball rolling…
Barack Obama's wardrobe consisted of only two types of suits: blue and gray.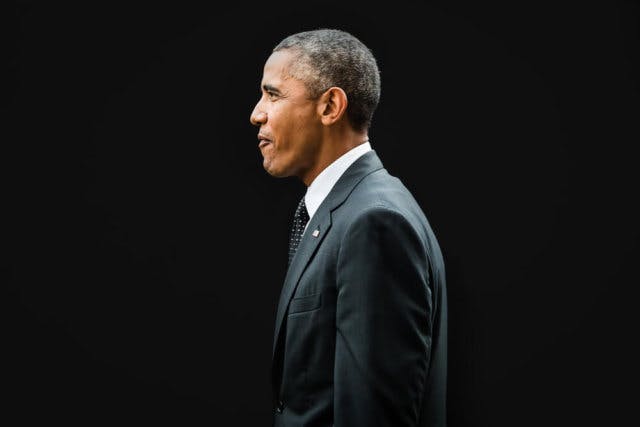 Why only two colors? According to the former president: "I'm trying to pare down decisions. I don't want to make decisions about what I'm eating or wearing. Because I have too many other decisions to make."
Transform your closet into a space worthy of the White House. Click here to get started today.