The Top 10 Most Fashionable Presidents In U.S. History
As the leader of the free world, the President of the United States must look dignified, yet not overdressed; confident, yet not aloof.
Walking this stylistic balance is a challenge, one that takes just the right combination of boldness, tact, and creativity.
From powdered wigs to plaid, see who comes in #1 in our top 10 list of most fashionable presidents in U.S. history (hint: it's not JFK).
#10 – Abraham Lincoln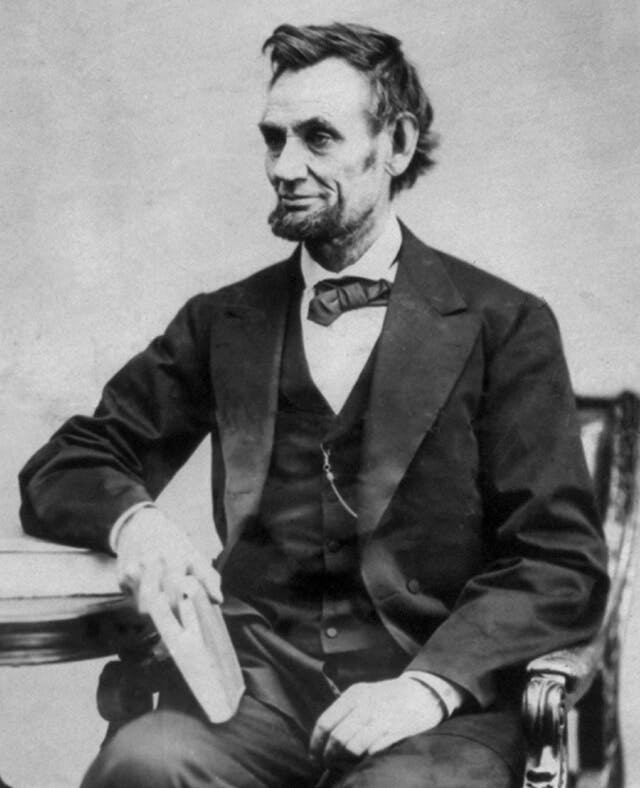 Abraham Lincoln cracks the top ten, not based on his fashion accumen, but for making the best of gangly 6'4" frame.
At a time when the average man stood only 5'8", the former president must've had terrible trouble finding a suit that fit properly.
With sunken cheeks, big ears, and a long face, Lincoln certainly doesn't fit the conventional definition of handsome either, but he embodied the role of the rugged, Western rail-splitter perfectly. He was even open to changing his look. Lincoln grew his infamous beard after an 11-year-old girl wrote him recommending that "all the ladies like whiskers."
#9 – Dwight D. Eisenhower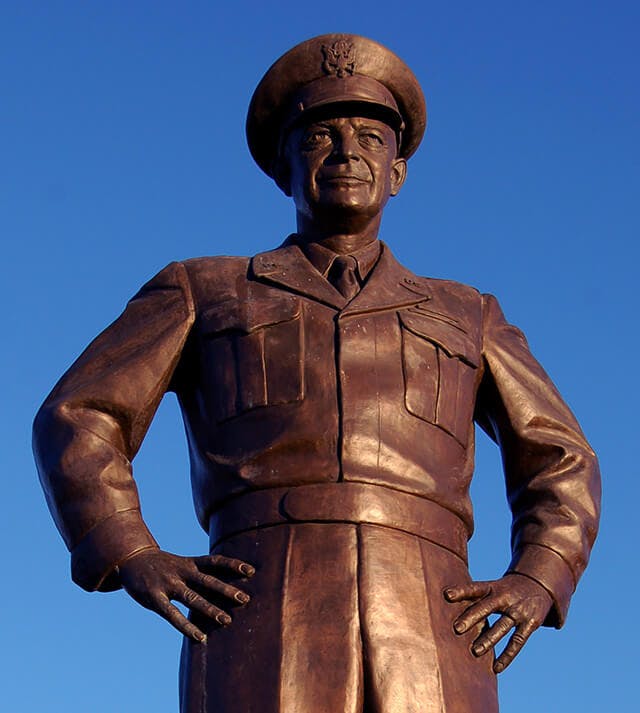 Before he was president, Dwight D. Eisenhower was a trend-setting U.S. General.
Dissatisfied with the field jacket that came with the uniform, Eisenhower decided to design one himself. He wanted his new jacket to be "very short, very comfortable, and very natty looking." He staggered adjustable cuff buttons and wasite buckles to allow a looser fit in warmer conditions. A pair of 'action-back' pleats extended from shoulder to waistband, providing an increased range of motion.
The 'Ike jacket' would go on to be adopted by the entire U.S. Army. Now that's being a fashion icon!
#8 – Ronald Reagan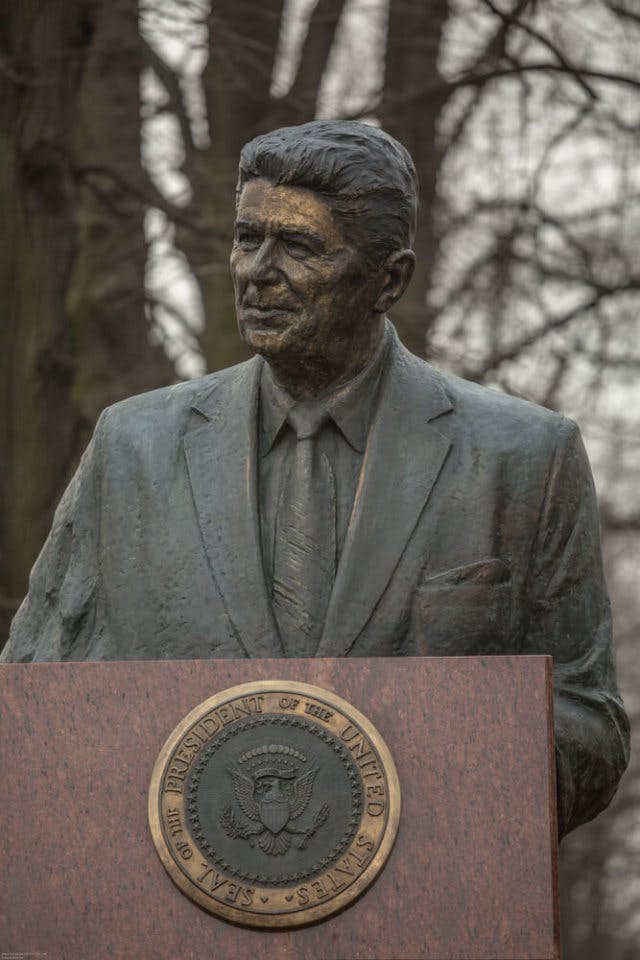 Being fashionable isn't about blindly following 'what's in'. To be truly stylish, you need to be unique.
Enter Ronald Reagan, wearing this aquamarine Glen Plaid suit with gusto. Although political commentators of the day argued that the fashion choice appeared "un-presidential," today we applaud the former president for bucking convention.
Unlike other plaid patterns like tartan or blackwatch, Glen Plaid features stripes of different colors overlapping to create more textural tones. Even more distinctive, these stripes come together to create houndstooth checks, as opposed to cookie-cutter boxes and right angles.
#7 – William Henry Harrison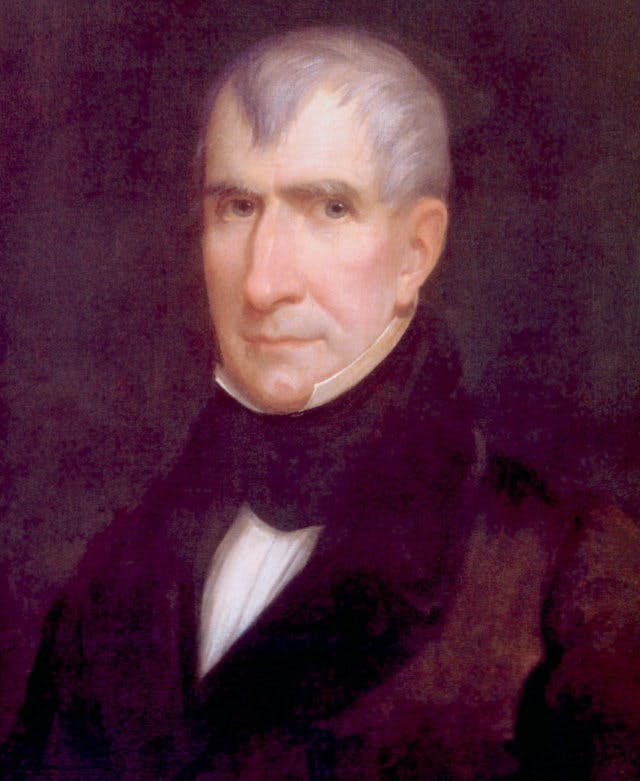 Hipsters are often recognized for bringing back fashion elements of the past – from suspenders to handlebar mustaches – but did you know that it was former president William Henry Harrison who sparked America's first retro fad?
While running for president in 1840, Harrison presented himself as the rugged frontier-type. He distributed hard cider at his rallies, and drank straight from a clay jug during speeches. His campaign gained so much momentum that half the country was wearing moccasins and fringed leather shirts.
Sure, Harrison died of pneumonia a month after taking office, but he's still the father of retro fashion.
#6 – Theodore 'Teddy' Roosevelt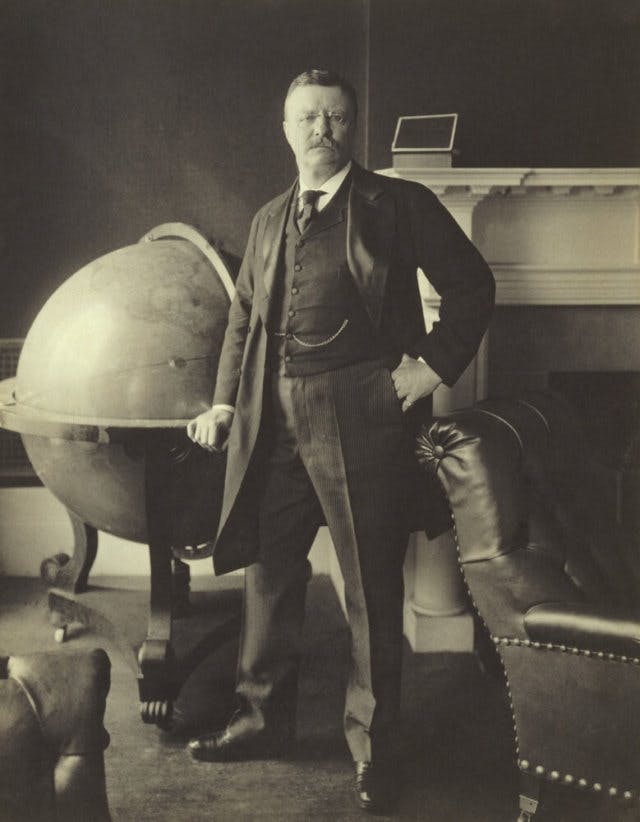 A well-known outdoorsman, Theodore 'Teddy' Roosevelt kept things classy in the Oval Office, wearing 20th Century tailored suits and spectacles.
The former president was an avid fan of Brooks Brothers' clothing – so much so that he even ordered his uniform uniform for the Spanish–American War from the Madison Avenue designers.
#5 – Thomas Jefferson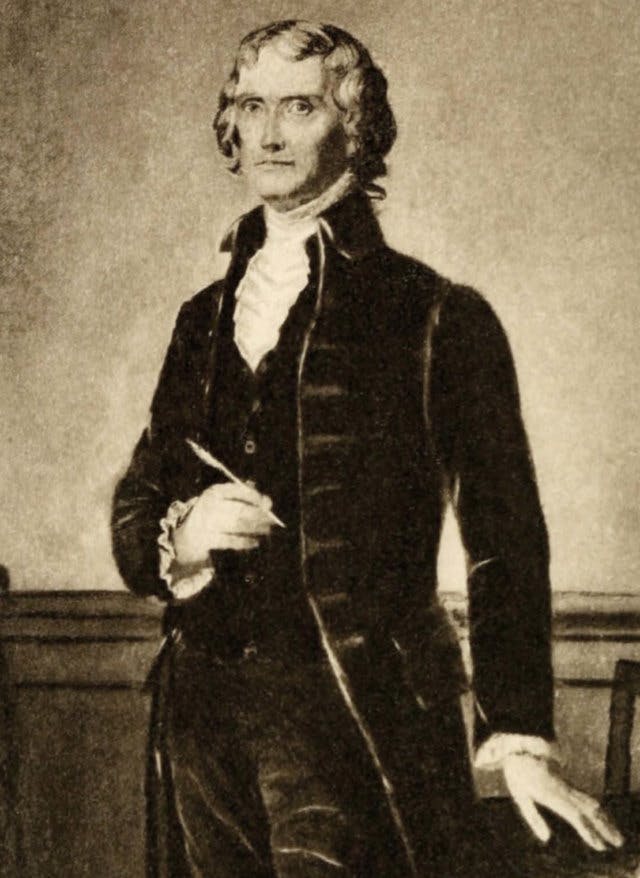 From his French wine collection to his hilltop mansion, Thomas Jefferson's lifestyle epitomized luxury. His wardrobe was certainly no different.
"His dress when in the house, is a grey surtout coat, kerseymere stuff waistcoat, with an under one faced with some material of a dingy red. His Pantaloons are very long, loose, and of the same colour as his coat. His stockings are woollen, either white or grey, and his shoes of the kind that bear his name. His whole dress is neglected but not slovenly. He wears a common round hat. He wears on horseback a grey strait bodiced coat, and a spencer of the same material, both fastened with large pearl buttons. When we first saw him he was riding, and in addition to the above, wore round his throat a knit white woolen tipet, in the place of a cravat, and black velvet gaiters under his Pantaloons."
– Daniel Webster
#4 – Franklin D. Roosevelt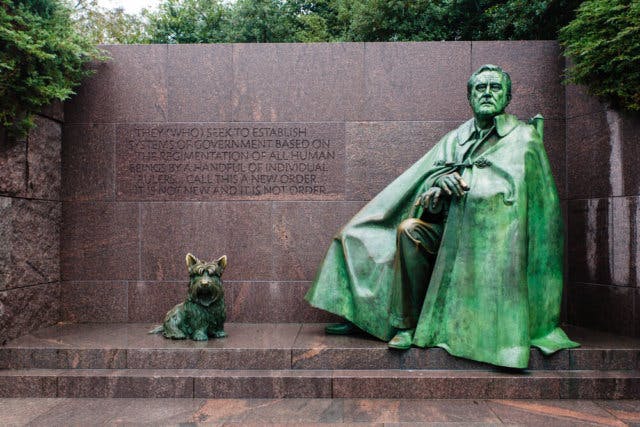 Franklin D. Roosevelt led the U.S. through World War II and the Great Depression, and he managed to do it in style.
From his Norfolk jackets and bow ties, to his perfectly-placed pocket squares and boutonnieres, FDR's fashion choices were never boring. He even donned a cape!
The former president's blue-black cape was from his personal wardrobe, and was custom made by Lewis & Thos. Saltz of Washington. The cape was comprised of the highest quality heavyweight wool, with satin lining and a velvet-trimmed collar.
#3 – Chester A. Arthur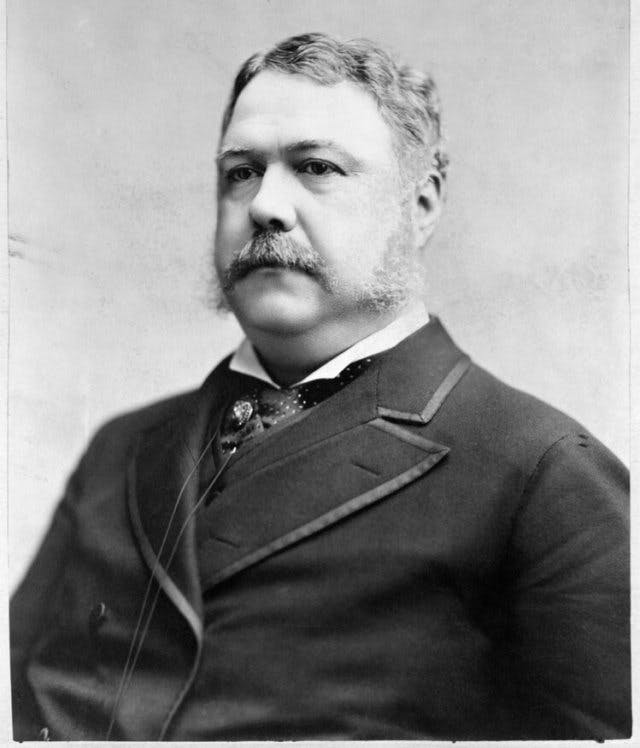 You won't see his face depicted on any currency or mountain side, but Chester A. Arthur's affinity for light trousers, tall hats, frock coats, and silk scarves secure his place as one of the most fashionable presidents in U.S. history.
Newspaper cartoonists often referred to him as "Elegant Arthur" and "The Gentleman Boss" since Arthur would change outfits multiple times during the course of a day. He would even wear a tuxedo to dinner!
Arthur reportedly owned 80 pairs of shoes to go with 80 pairs of pants. Although he refused to hire a bodyguard during his lone term as president, Arthur was sure to hire a special attendant to curate to his closet.
#2 – John F. Kennedy
John F. Kennedy had it all – the looks, the hair, the smile, and the fashion sense to bring it all together.
As the youngest elected president in U.S. history, JFK's style was more youthful than his predecessors. He was the first president to forgo the top hat on inauguration day, and traded in the three-button coat look for a single-breasted, two-button option.
His style was influenced by his Ivy League upbringing and then eventually the minimalism of the 1950s and 60s. JFK's jackets had little shoulder padding, 4-button cuffs, and slim notched lapels.
In this portrait, JFK is wearing a navy jacket paired with a skinny striped tie, collar pin, and white linen pocket square.
#1 – Harry Truman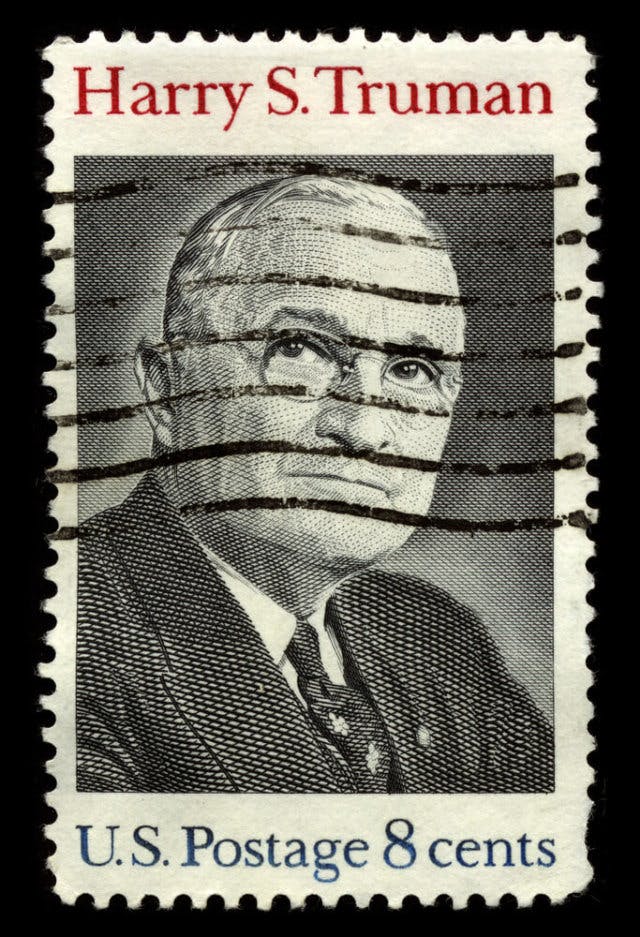 Harry Truman felt passionate about his wardrobe, and it showed.
Having once owned a haberdashery (an early-20th Century menswear store) in Kansas City, Truman was well versed in fashion. In fact, business associates would go on to become his personal tailors in the White House.
As president, Truman favored double-breasted suits with large, peaked lapels. During the 1960s, his suits followed the trend of slimmer, single-breasted styles.
Truman was also a well-known shoe fanatic. He owned a total of 96 pairs, with his favorites being of the oxford style. In total, Truman's collection consisted of 5 pairs of boots, just 1 pair of loafers, 4 pairs of sandals, 42 pairs of regular shoes, 3 pairs of deck shoes, and 41 pairs of slippers!