Making Room in the Smallest of Closets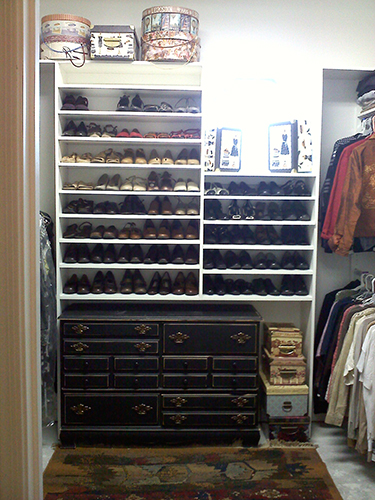 Many people will say their closet is too small and can't be helped or there is nothing you can do with their small space. But as a closet designer the first thing I say is, "It's the smallest spaces that need the most help." Coming up with a clever storage design in a small space is always a fun challenge.
We recently had a customer who sought Closet Factory's help because she was frustrated and overwhelmed with her small and inefficient closet.  She wanted to clean out her closet before the first consultation but we insisted that she wait for the designer so we can better assess her needs. Our designer wanted to make sure she understood her frustrations and situation so she could create the right custom closet solution for our client.
At arrival our designer Becky had to move things around the room just to get into the closet, however, after a quick inventory and assessment Becky was able to come up with closet design solution that was simple and highly effective that utilized all the space available.
As you can see from the before pictures (sorry it's a little blurry), our client needed to get organized fast to prevent further frustration.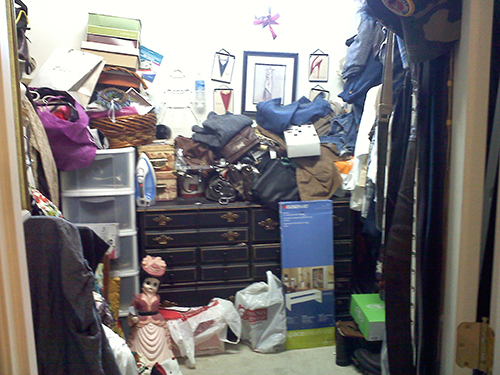 Notice how the client didn't have a place to store most of her items causing most of it to overflow onto the floor.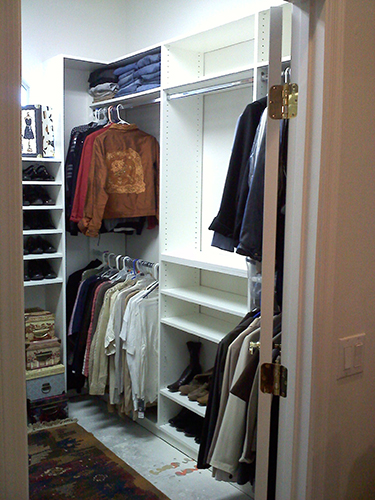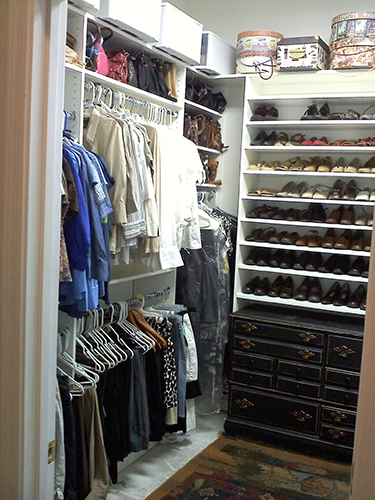 Becky and the rest of the Closet Factory Phoenix team installed a closet system that provided a space for everything the client owned and even had some extra closet space left over. Sounds like another shopping trip to me.
This customer's story was provided by Closet Factory Phoenix.
Do you think you have an impossible space to declutter?
We would love to work with you to come up with a custom storage solution for your small space. You can also visit our gallery for some inspiring ideas.