How to Work Around Windows in the Closet Design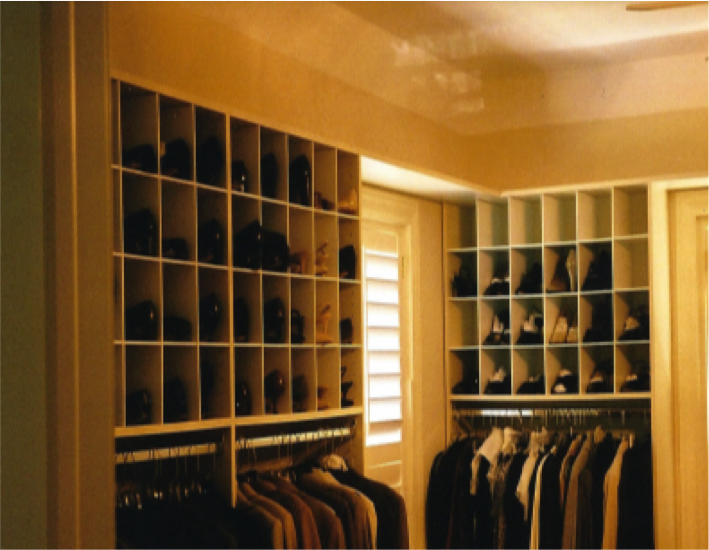 When there are windows in a closet, the first reaction might be to accept the fact that there will be a loss of useful space in the room.  Being a little creative can make them an integral part of the design.
One way to work with a window is to simply have the it become part of the design.  I like to have windows are incorporated symmetrically with the shelving units of a custom closet.  It can make it as if the windows were put in to accent the design.
If the window is about 20" off the floor, putting a bench seat under the window is also good. A custom cushion can be made or a trip to Pier One can add to the design.
If the window is about 48" off the floor, then a nice bank of drawers can be built in underneath.
The fourth way a window can be incorporated into the space is to simply build in front of it.  Windows are often placed in rooms to make the outside of the house look right.  The result is that a large window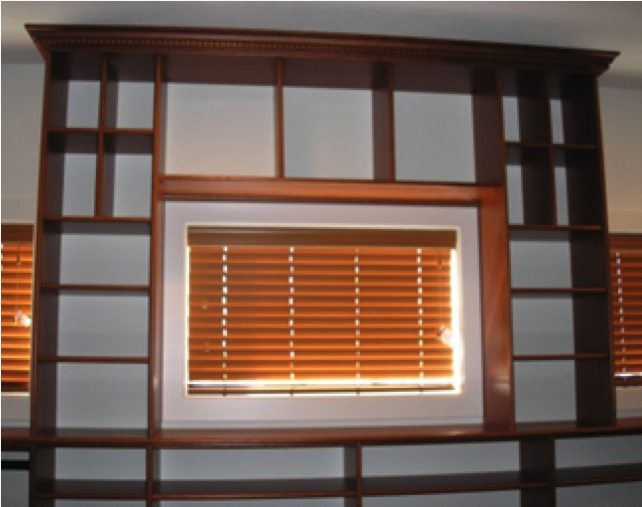 will be stuck in the closet.  It may be too close to the ground to build anything under it.  It may be too wide or tall to put shelving around it.  I would simply put a black or white light reducing cover in the window and build hanging sections over it.  Not enough hanging space is often the issue with my clients, so building in front of a window is necessary.
If natural light is desired more than hanging, then a simple shelf can be placed over the window.  This will connect the sections on either side while still incorporating the window into the design.
A window in the closet doesn't have to always be an albatross to a designer.  By being a little creative and putting a little thought into the process, the window can be an accent to your design.  Don't look at closet design as just putting the right number of sections together.  Make the closet design fit the space you are in. If you need help contact a professional closet designer today.
Written by: Jeff Brown, Closet Factory Houston
Find out how you can save money, time and space by downloading your own Personal Closet Inventory Worksheet. Browse our project gallery for some inspiring closet design ideas.