Why Homeowners Are Sacrificing Bedroom Space For A Bigger Closet
Homeowners really love their walk-in closets, and they're not afraid to show it.
According to a study done by the world's leading home remodeling and interior design social network Houzz, homeowners are increasingly redoing their master bedrooms, and almost all of them include a closet renovation. These renovations, more often than not, result in a bigger closet.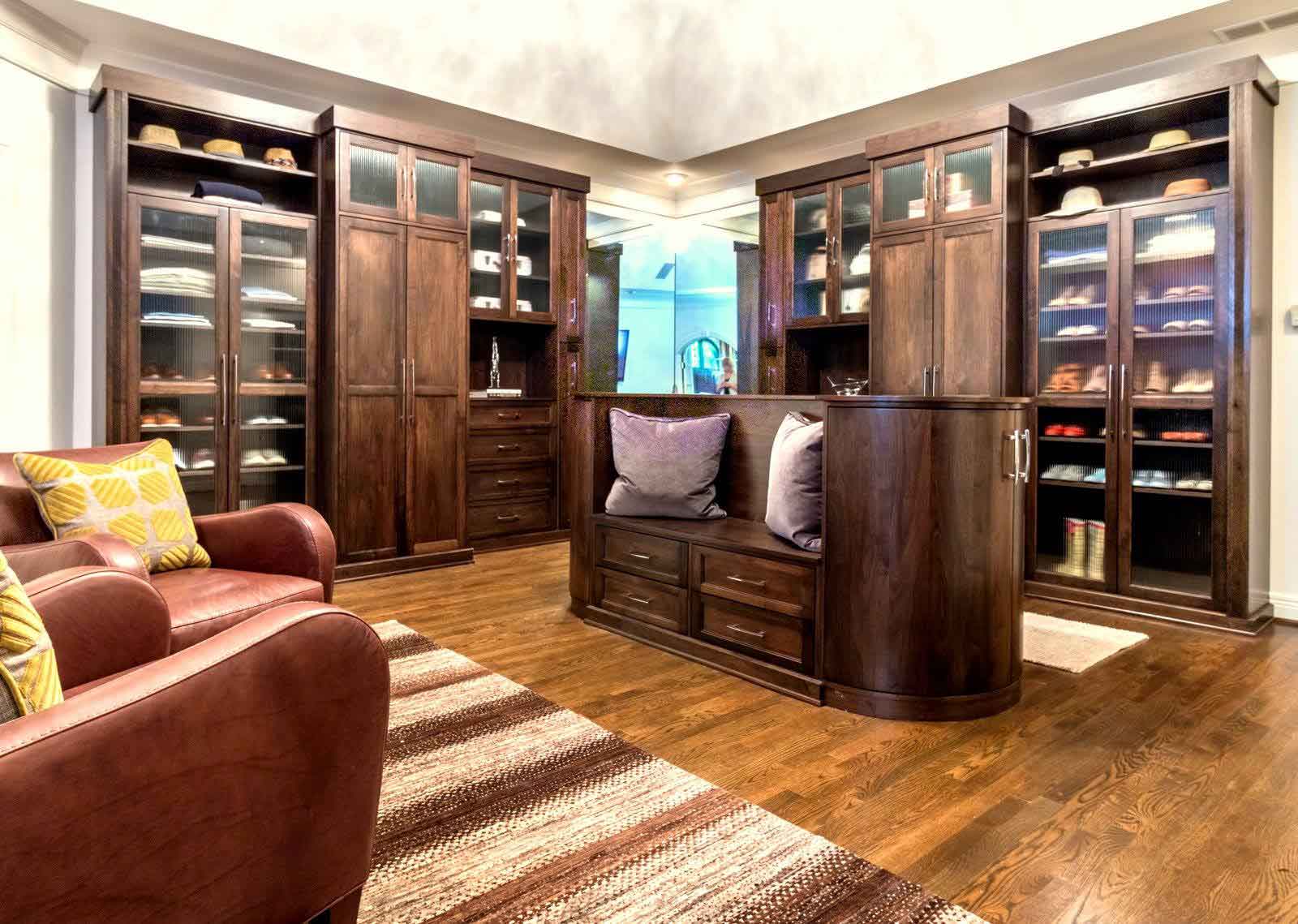 What could be the reason for this growing trend of extravagance? People are starting to feel that the closet is a place where they would not mind spending more of their time, since it can be a nice, temporary escape from the responsibilities of work and family life. For instance, people are adding center islands, window seats, benches, and chaise lounges so that they can relax in their walk-ins after those long, stressful days at work and running after the kids.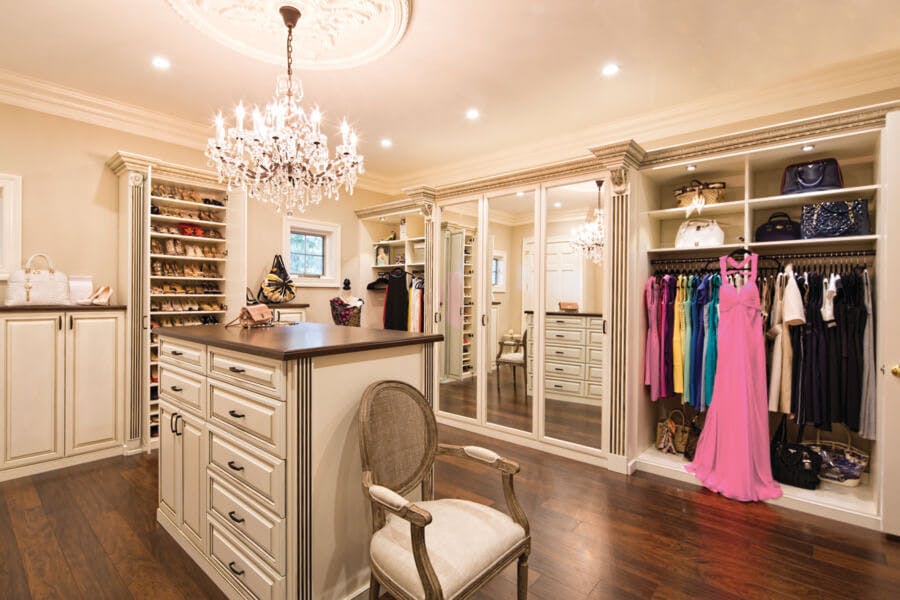 In addition, there has been a surge in professional organizers and organization methods. In other words, organizing our homes has become a crucial part of our lives. Homeowners are taking notice and investing more in living organized lives themselves.
Lastly, the ability to add customization to their closets has never been hotter. Homeowners want their walk-in closets to feel like a boutique or clothing store and will add features to their designs such as cubbyholes for specific brands and designs of bags, vanity lights for doing make-up, and all sorts of other accessories, including jewelry drawers, belt racks, and pull-out valet rods. Decorative details are becoming more popular as well, with an increased demand for crown moldings and crystal drawer handles.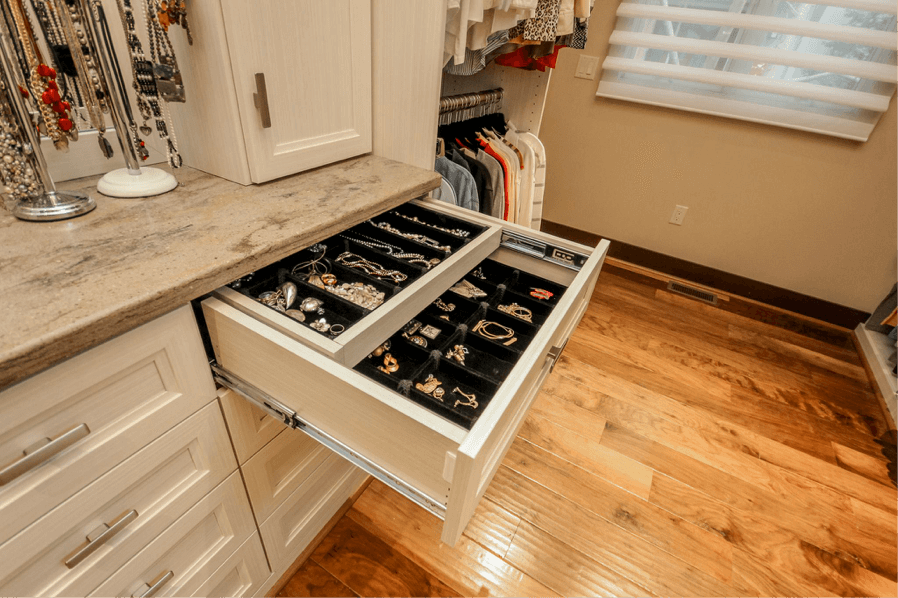 Photo: Deborah McDowell Broockerd, Closet Factory
Our closets have become a non-expendable part of our homes, and their value – both financially and emotionally – should not be underestimated.