It's Hard Not To Fall In Love With This Stained Walnut Walk-in
A popular material choice when it comes to cabinet design, walnut wood adds sophistication to every type of interior, and this stained walnut walk-in closet is certainly no exception.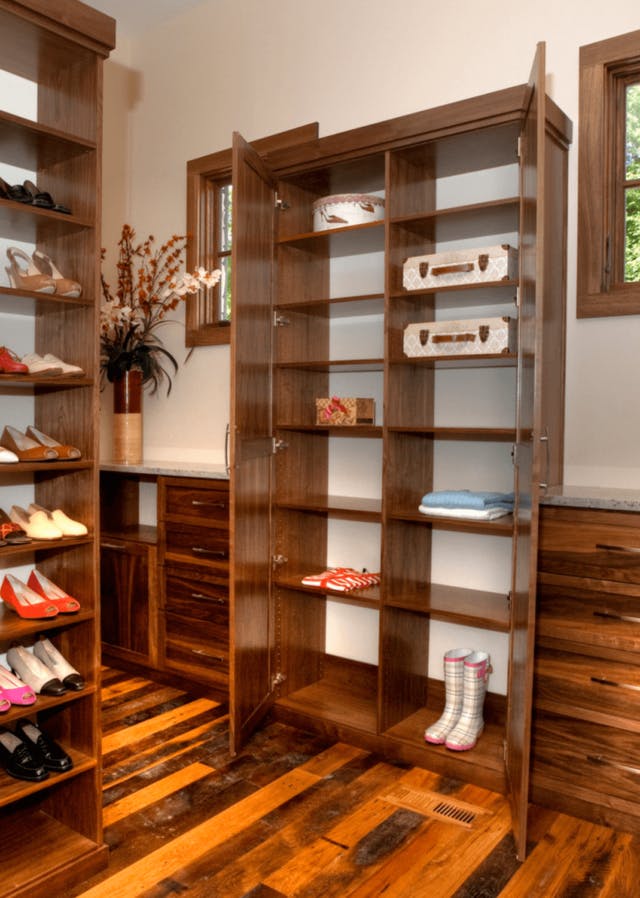 Walnut is classified as a hardwood, and because it grows in the United States, Europe, and parts of Asia – countries with varying climates – walnut wood is available in a variety of temperaments and shades. This walk-in closet is cohesive throughout the space, as the flooring, drawers, cabinets, and shelves have all been custom stained to blend seamlessly together.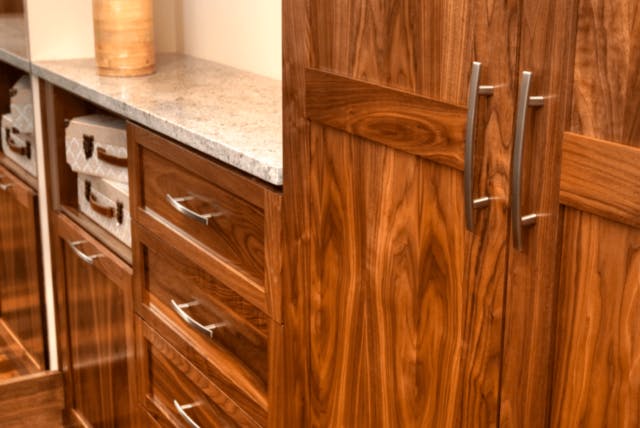 Known as one of the more dependable design options, since walnut neither expands nor shrinks, the wood is surprisingly light and less expensive than most imported lumbers. And while walnut's grain may not be as expressive as that of a maple, it still injects a tantalizing visual aesthetic into this walk-in.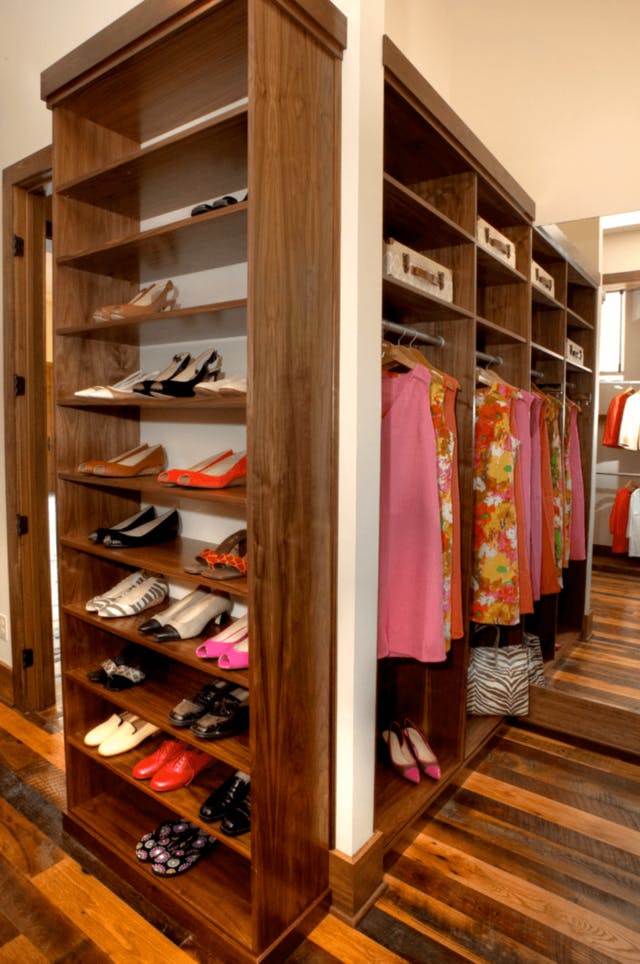 Walnut's wide range range of patterns – from burls and strips, to curls and crotches – means that no two panels are ever identical.
"Our approach to design is based on thoughtfulness, not speed," says Jerry Ostertag, owner of Closet Factory Kentucky, the franchise location responsible for designing the closet. "We believe in taking time to pay attention to every detail. In fact, we're the only storage specialists in all of Kentucky with the ability to produce in-house painted or stained natural wood installations like this."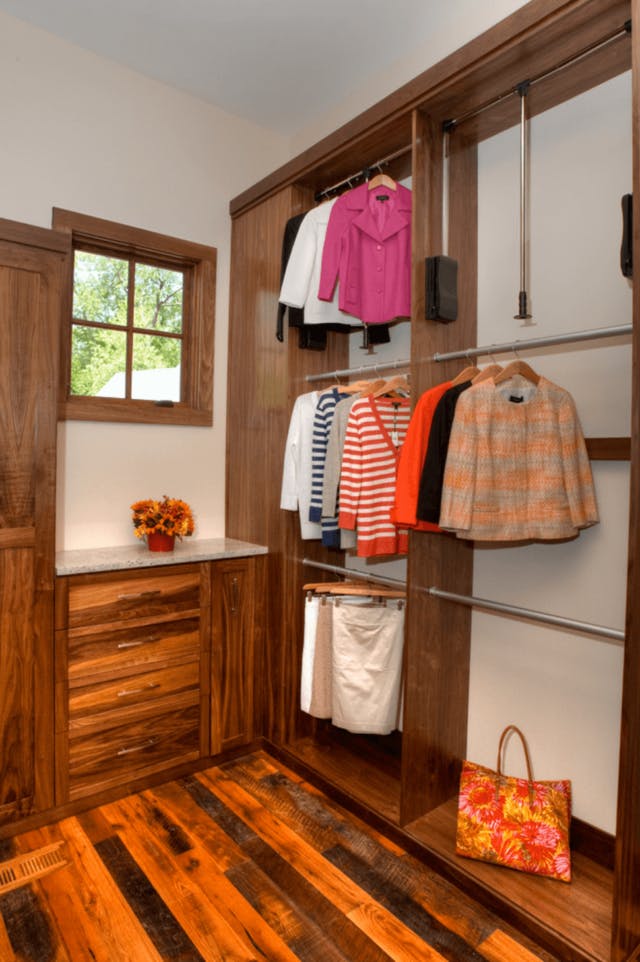 Just because this stained walnut walk-in looks stylish doesn't mean it lacks functionality. Here we have triple-hanging sections made accessible by manual pull-down rods, ensuring that every inch of useable wall space is maximized to its full potential.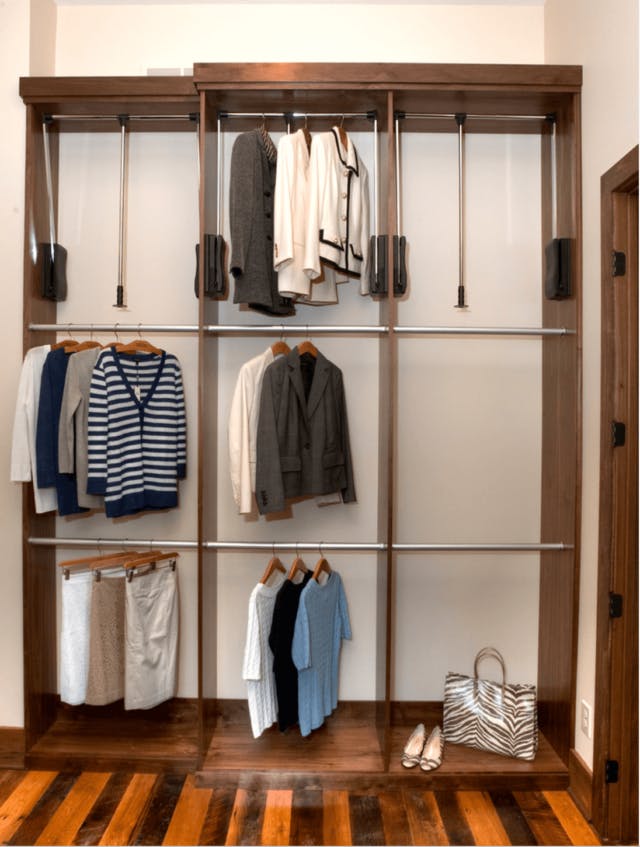 Space-saving accessories like concealed hampers further this idea of combining form and function to help keep this beautiful closet organized.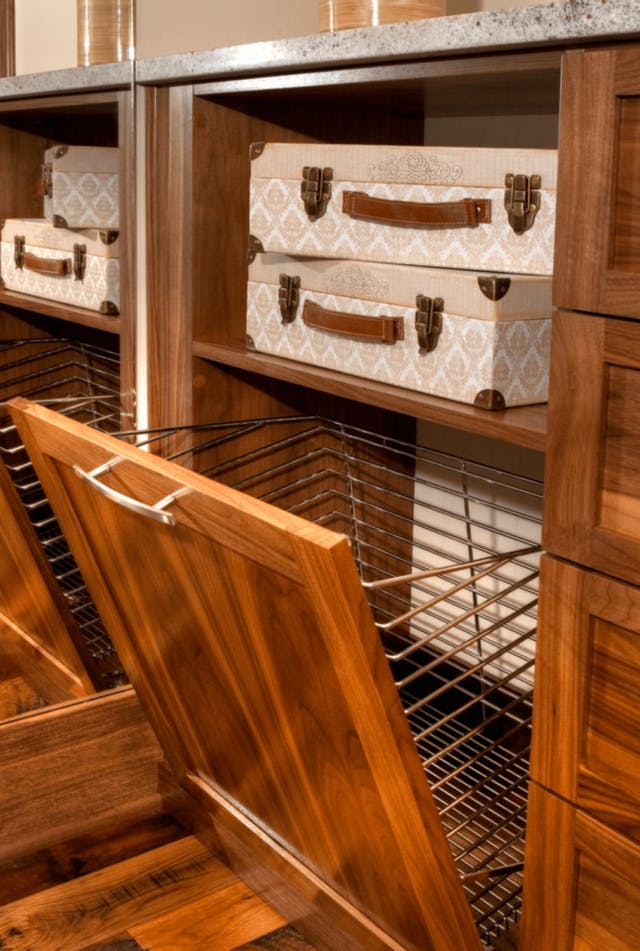 A sliding rack adds flexibility, adding storage space for ties, belts, scarves, and more.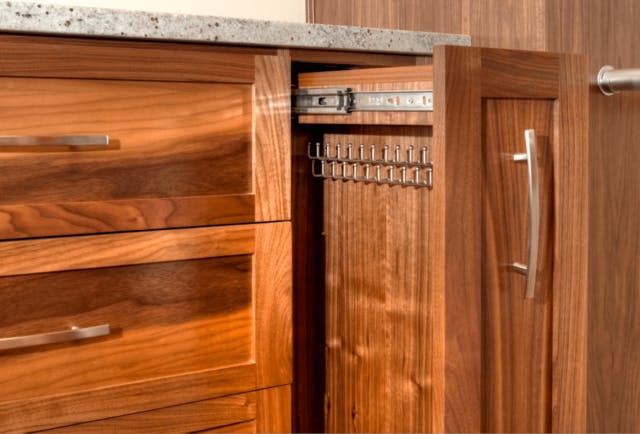 The walnut tree itself is light to dark chocolate brown in color. The more wavy grains are noticeable towards the base of the trunk, which is why walnut stumps are often uprooted and used in veneers.