How to Display Your Baseball Card Collection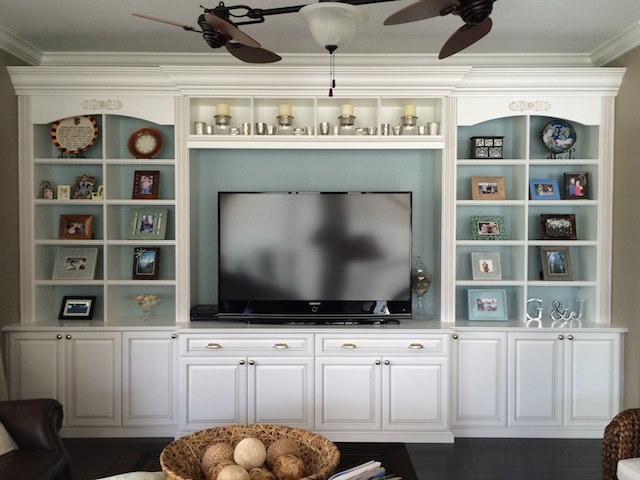 When I was a kid, my father would take me to the baseball card store once a week. It smelled old, like a vintage baseball glove, and we'd spend at least an hour inside. I'd walk around, and when I finally made up my mind, I bought a pack – sometimes more – and off we went. I refused to open my purchase on the way home because if I scored a Ken Griffey Jr. rookie card, I had to take care of it. I had to protect it. I had to put it in a place where it could be safe, but also be seen, and I had the perfect spot – the wall unit in my room.
Storage solutions are a plenty, but that wall unit was perfect for me. A baseball card's worth can increase in value over time, but only if it's stored in a safe and dry place free from direct sunlight. My wall unit provided all of those features, and the adjustable shelving ensured that all of my prized possessions had their own special place.
Among those possessions was a signed card by Bullet Bob Gibson, and another from Gaylord Perry. They were some of my early favorites, and over time, I added that Griffey Jr. rookie card along with Frank Thomas' rookie card. I placed all of my favorites on my wall unit, and I proudly showed my collection to anyone who dared enter my room.
I always dreamed of having a baseball card collection worth millions. I thought – if I keep these cards in good condition, I could actually make money off of them one day, and who knows, maybe I could even buy a house with my profit. Well, that was 20 years ago or so, and I still have the baseball cards. But, now they serve another purpose.
My father always told me he wanted to hand his own cards down to me, but as a kid, his entire collection was lost in a move from one house to another. So, I am trying to do for my son what he was not able to do for me – pass my baseball card collection on to him.
My son hasn't even passed his first birthday, but the best cards of his collection are displayed in his room on, you guessed it, a wall unit with adjustable shelving just like dad's old one. My son can't reach his collection, he doesn't know what it is and he's unable to understand their importance, but one day, he'll display them just as proudly as I did.
I started collecting baseball cards because I loved baseball, and one day, I wanted to sell them for profit. What I was really doing was starting a collection for my son, and if it weren't for the meticulous ways of my youth, I wouldn't have a piece of my past to share with him.
My son is too young for me to take to a baseball card store, but if I plan it right, I can organize the adjustable shelving on his wall unit, add some customized glass doors and drawers, and make his room look like a baseball card store. I'm just not sure if my wife will allow me to make it smell like one.